1.
Mensagem para as minas:
2.
Alguém está bravo e apaixonado por Samantha ao mesmo tempo.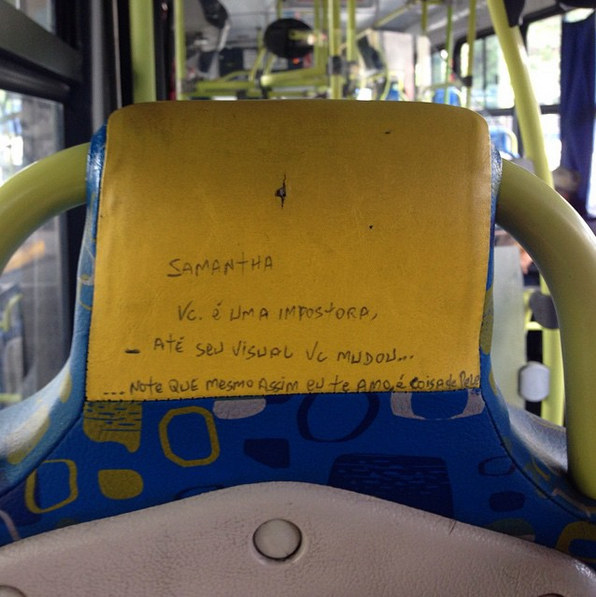 3.
Detalhe para o "Amém" escrito logo abaixo.
4.
Ninguém sofre como essa pessoa.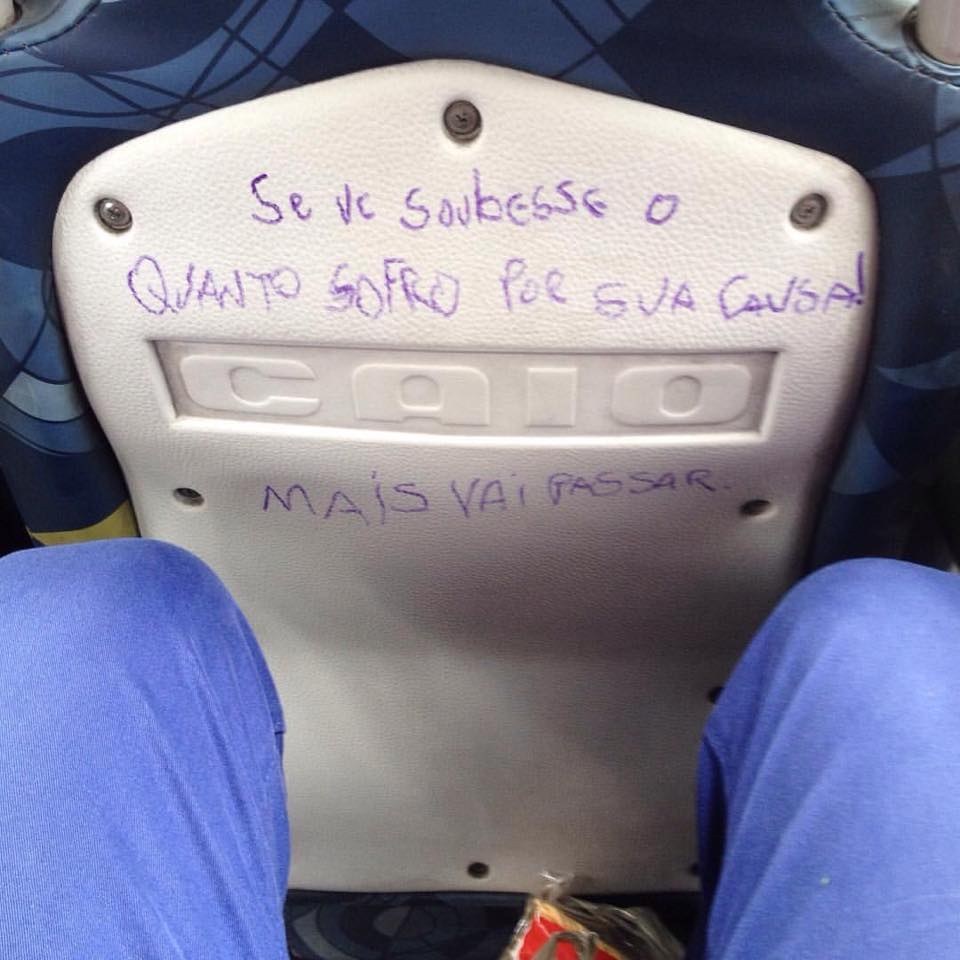 7.
É ou não é?
9.
Esta pessoa resumiu bem o problema da fome.
11.
Aqui temos uma correçãozinha básica.
12.
Começou a baixaria!
13.
Calma que agora já está pesado demais.
14.
Este homem quer te pegar mas acabou pegando o ônibus pro centro.
15.
E tomara que este sol ilumine muito!
16.
Estamos todos torcendo.
17.
Este homem queria pedir algo...
18.
E ele fez isso por que?
19.
Este trocadilho vai te fazer sorrir.
20.
"Se eu tropeçar, eu CAIO"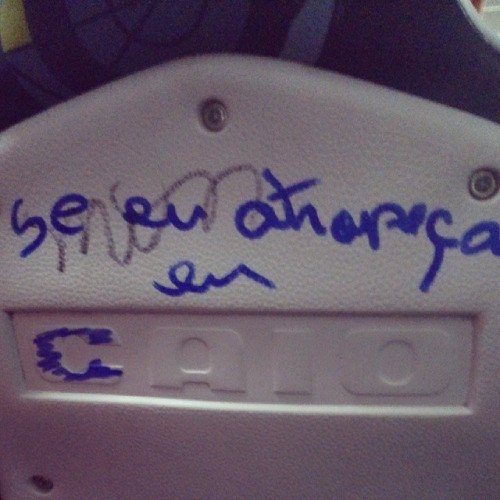 21.
Esta pessoa não tem certeza é de nada.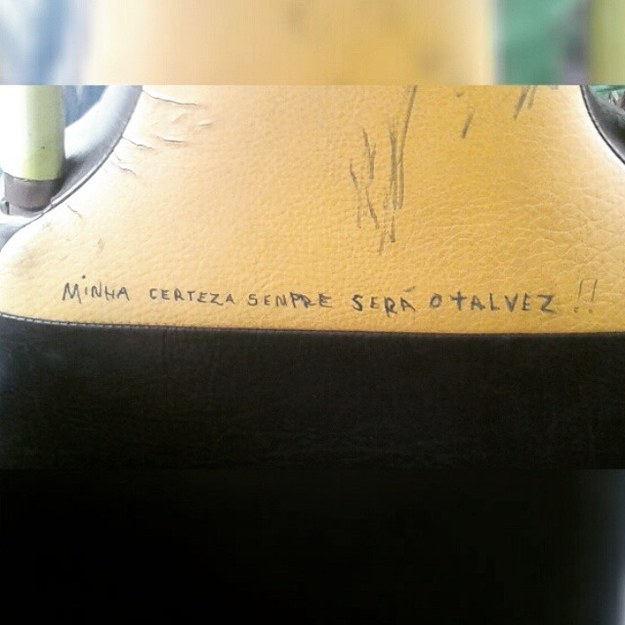 22.
Este aqui falou e disse!
23.
Faz o favor, moço, segura a bolsa da moça!
24.
Esta pessoa resolveu espalhar felicidade.
25.
Esta aqui resolveu espalhar verdades.
26.
E finalmente um problema que assola todo transporte público:
Atualização 09/09, 11:24
A imagem do item 26 foi substituída por uma similar.
Looks like there are no comments yet.
Be the first to comment!