Você vai precisar de:
2 colheres de sopa de azeite
2 dentes de alho picados
1/2 cebola picada
6 salsichas picadas
4 tomates italianos picados
1/2 colher de sopa de açúcar
1 colher de chá de sal
1/2 colher de chá de pimenta do reino
200g de creme de leite (uma caixinha)
250g de macarrão penne cru
500ml de água
2 colheres de sopa de cebolinha picada
Queijo parmesão
Modo de preparo:
1. Em uma panela grande, adicione o azeite, o alho, a cebola e refogue.
2. Adicione a salsicha e refogue. Adicione o tomate e refogue.
3. Adicione os temperos: açúcar, sal, pimenta e misture.
4. Adicione o creme de leite e misture.
5. Adicione o macarrão penne cru, a água e misture.
6. Deixe cozinhar por 15 minutos, misturando a cada 5 minutos para não grudar no fundo.
7. Desligue o fogo, adicione a cebolinha picada e tampe.
8. Espere 5 minutos com a panela tampada antes de servir.
9. Sirva com queijo parmesão ralado.
10. Aproveite!
Experimente!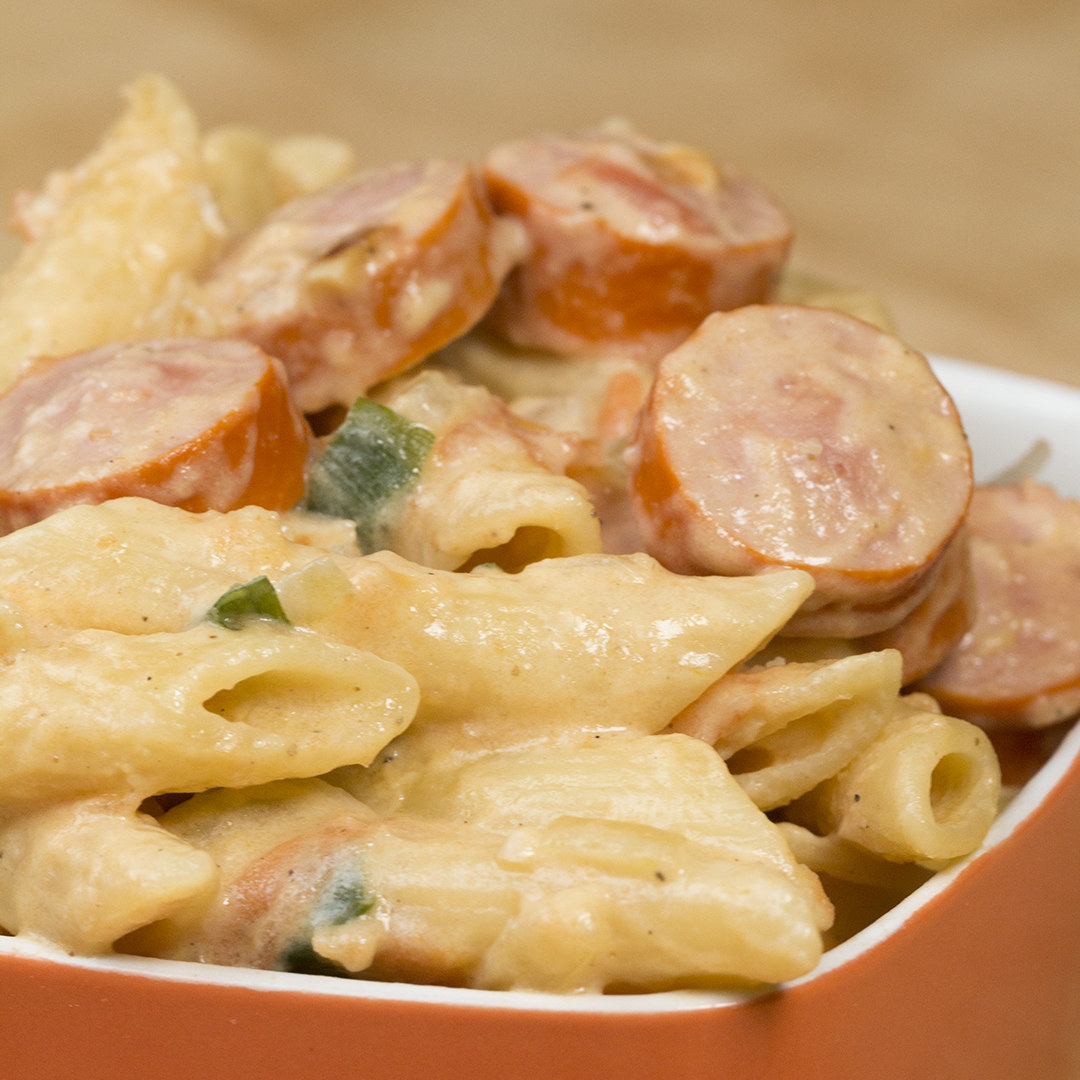 Looks like there are no comments yet.
Be the first to comment!