Você vai precisar de:
3 colheres de sopa de azeite
2 abobrinhas pequenas
4 berinjelas
2 dentes de alho
½ cebola picada
8-10 tomates italianos
1 xícara de água
¼ xícara de manjericão
600g de queijo fresco
Sal e pimenta
Modo de preparo:
1. Preaqueça o forno a 200ºC.
2. Corte as abobrinhas em rodelas e as berinjelas em fatias. Reserve.
3. Em uma panela grande com azeite, grelhe as abobrinhas e reserve.
4. Na mesma panela, coloque mais azeite e grelhe as berinjelas, tempere com sal e pimenta e reserve.
5. Coloque as abobrinhas grelhadas em uma tábua e pique em pedaços pequenos. Reserve.
6. Na mesma panela, coloque o alho e a cebola e refogue por 2 minutos. Adicione as abobrinhas, os tomates, a água, sal, pimenta e deixe ferver por 20 minutos. Adicione o manjericão picado e reserve.
7. Em uma assadeira, coloque um pouco do molho, uma camada de berinjela grelhada, uma camada do queijo fresco, uma camada de berinjela, uma camada de molho e repita até faltar 2 dedos completar a assadeira.
8. Cubra com molho, cubos de queijo branco e manjericão picado.
9. Leve ao forno por 45 minutos, ou até quando os líquidos secarem por completo.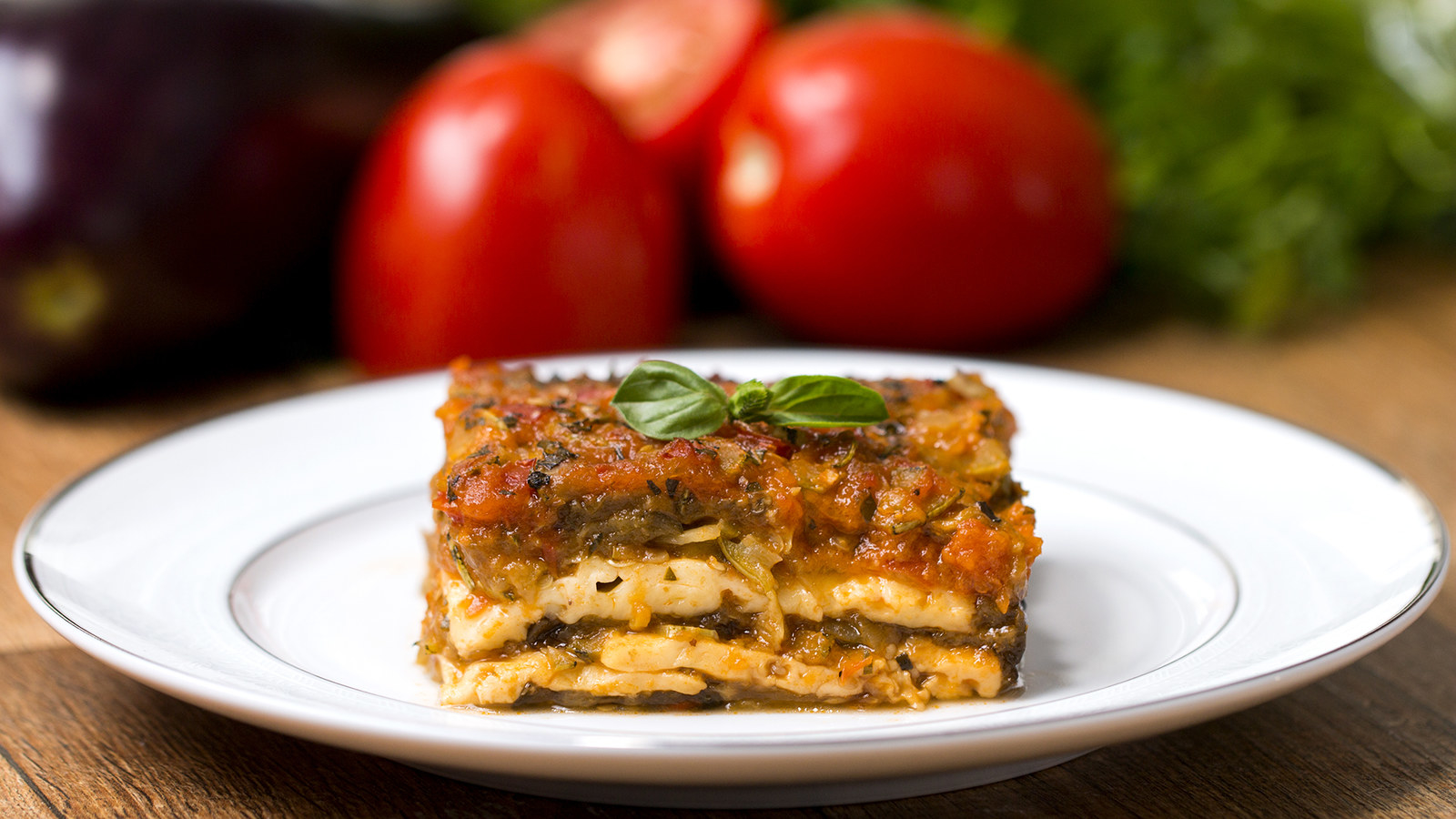 Looks like there are no comments yet.
Be the first to comment!