A nova galinhada chique chegou para desbancar todas as outras galinhadas.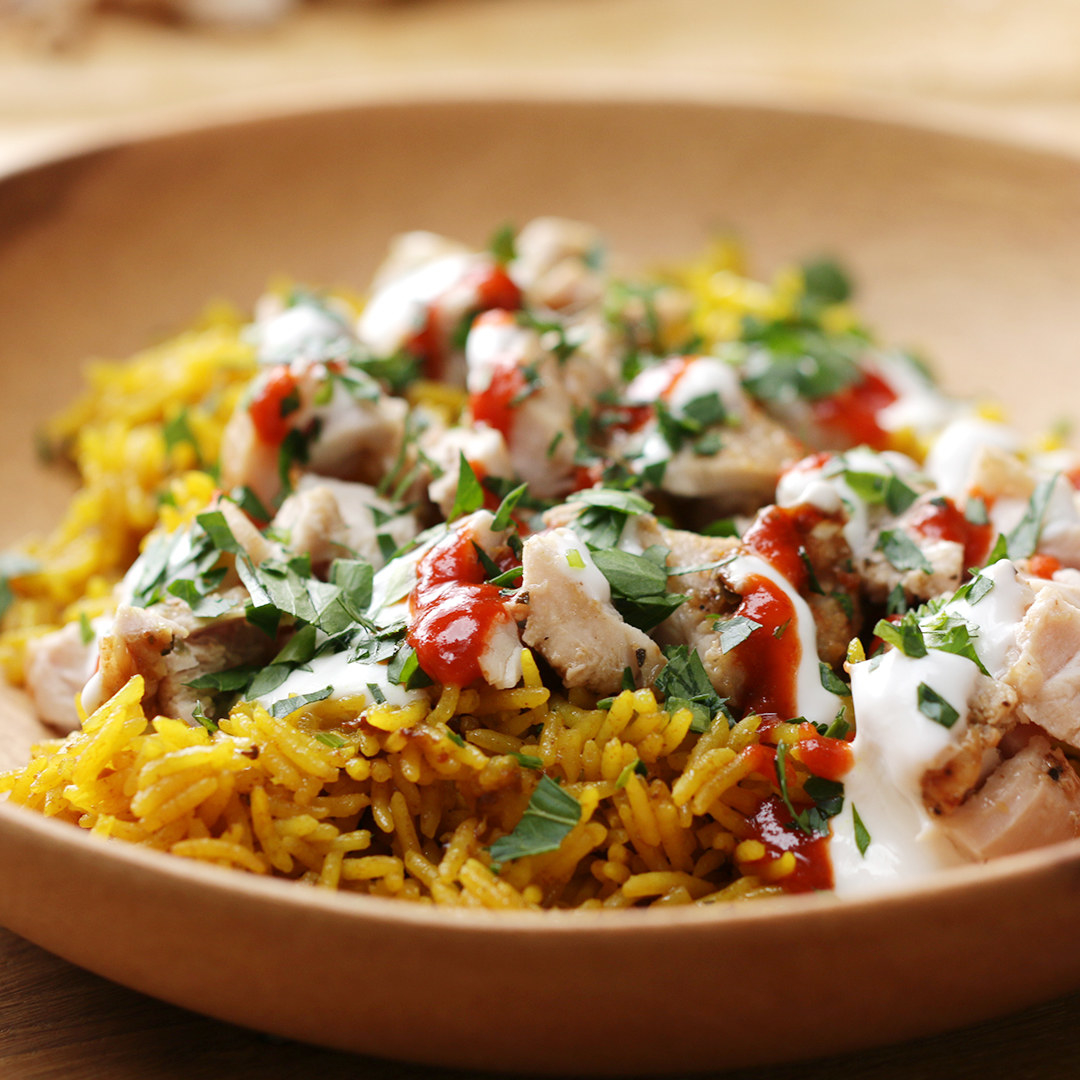 Você vai precisar de:
Modo de preparo:
1. Misture todos os ingredientes do molho uma tigela pequena. Refrigere até servir.
2. Em um tigela, misture o frango, o limão espremido, o orégano, o coentro em pó, o sal, a pimenta, o alho e o azeite. Deixe marinando por pelo menos 15 minutos. (Uma hora é o ideal).
3. Aqueça uma panela grande no fogo alto e adicione óleo até cobrir o fundo da panela.
4. Grelhe os pedaços de frango aos poucos mantendo distância entre um e outro. Remova da panela e mantenha-os quentes.
5. Na mesma panela que você grelhou o frango, adicione a manteiga, o arroz, a cúrcuma e o cominho. Refogue por 1-2 minutos.
6. Adicione o caldo de galinha, o sal e deixe ferver.
7. Abaixe o fogo, tampe e deixe cozinhar por 15 minutos. Com um garfo, afofe os grãos para não grudar e desligue o fogo.
8. Com tudo pronto, corte o frango em cubinhos.
9. Sirva os pedacinhos de frango em cima do arroz, e salpique o molho branco. Adicione o molho apimentado se quiser.
10. Bom apetite!
Receita de Carrie Hildebrand
♪♩É linda, deixa ela entrar!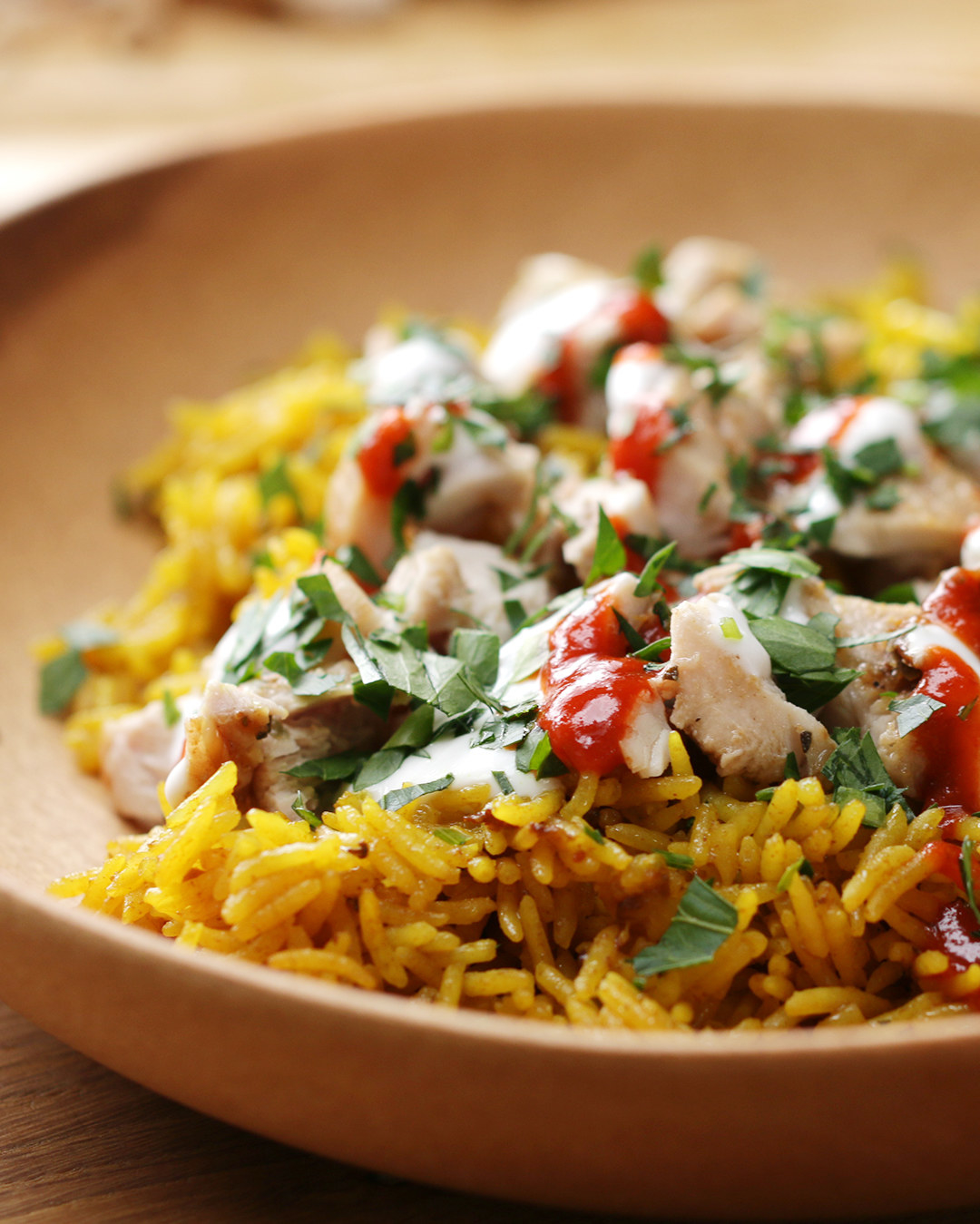 Looks like there are no comments yet.
Be the first to comment!