Você vai precisar de:
1 peito de frango
7 colheres de chá de purê de tomate
7 fatias de queijo mussarela
7 fatias de salame
1 colher de sopa de queijo cheddar ralado
1 colher de chá de orégano
Modo de preparo:
1. Pré-aqueça o forno a 180°C / 350°F.
2. Faça sete cortes no peito de frango.
3. Em cada corte, espalhe 1 colher de sopa de purê de tomate, 1 fatia de queijo mussarela e 1 fatia de salame.
4. Salpique o queijo cheddar e o orégano.
5. Asse por 20 minutos ou até o frango estiver completamente assado. Ele deve estar em uma temperatura de 75°C / 165°F.
Incrementado!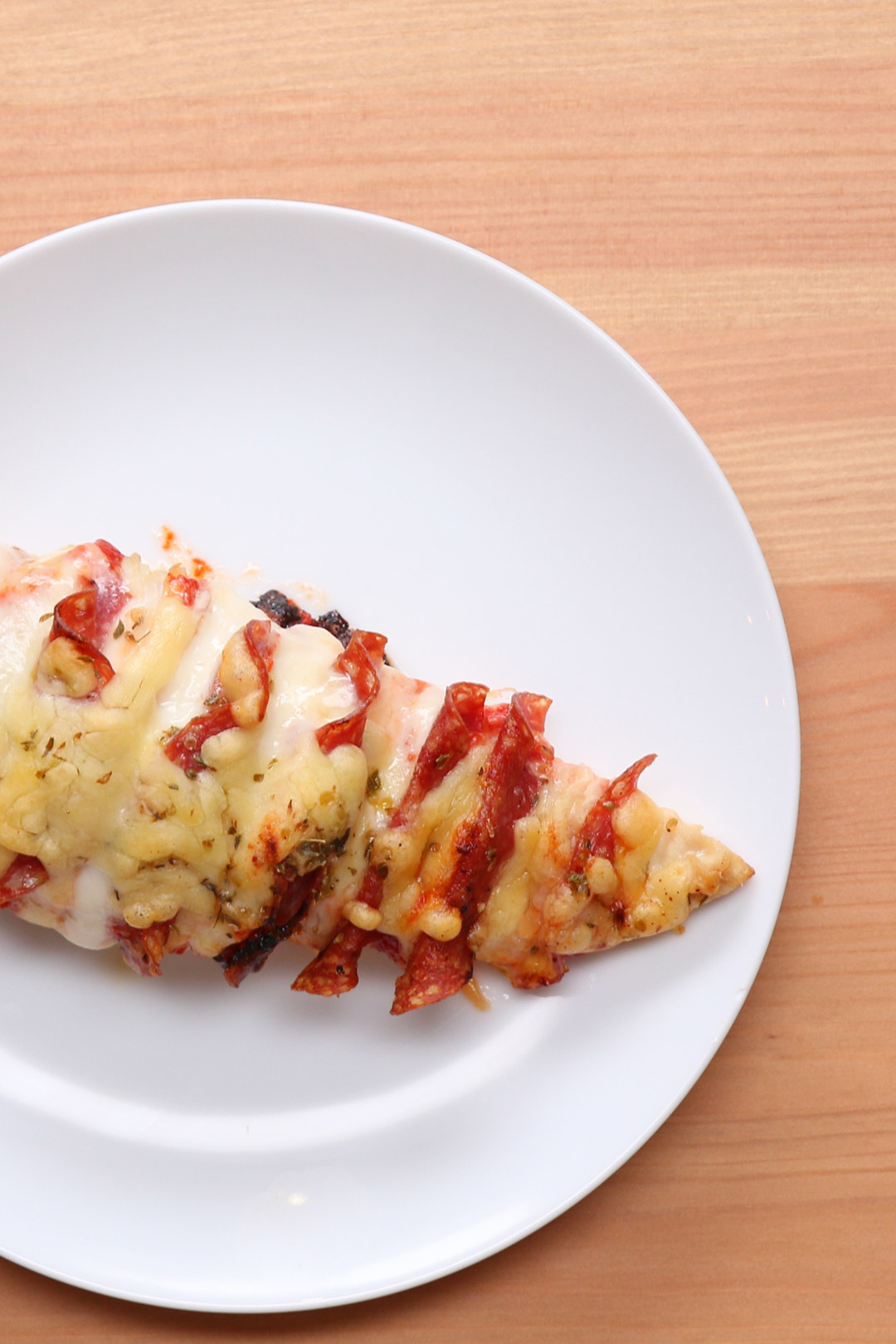 Looks like there are no comments yet.
Be the first to comment!