Você vai precisar de:
1 pão Italiano
6 colheres de requeijão
150g bacon
2 batatas (300g)
½ xícara de parmesão
½ xícara de muçarela
Salsinha para decorar
Modo de preparo:
1. Preaqueça o forno a 200ºC.
2. Com uma faca e uma colher, retire a tampa e o miolo do pão italiano.
3. Faça tirinhas de pão com o miolo removido.
4. Espalhe requeijão e parmesão no interior do pão italiano e leve ao forno por 15 minutos juntamente com as tiras de pão.
5. Em uma panela, frite o bacon por alguns minutos. Depois, retire da panela e reserve.
6. Na mesma panela, adicione uma colher de chá de manteiga e as batatas cozidas. Amasse-as e adicione 2 colheres de requeijão. Misture bem.
7. Adicione o parmesão, a muçarela e misture bem.
8. A massa tem que ficar em um ponto elástico. Se necessário, adicione mais uma colher de requeijão e misture.
9. Coloque uma camada de massa de batata e queijo no pão, cubra com bacon. Repita até o topo do pão.
10. Gratine no forno por mais 10 minutos e sirva quente!
Serve: 1 porção.
É sacanagem...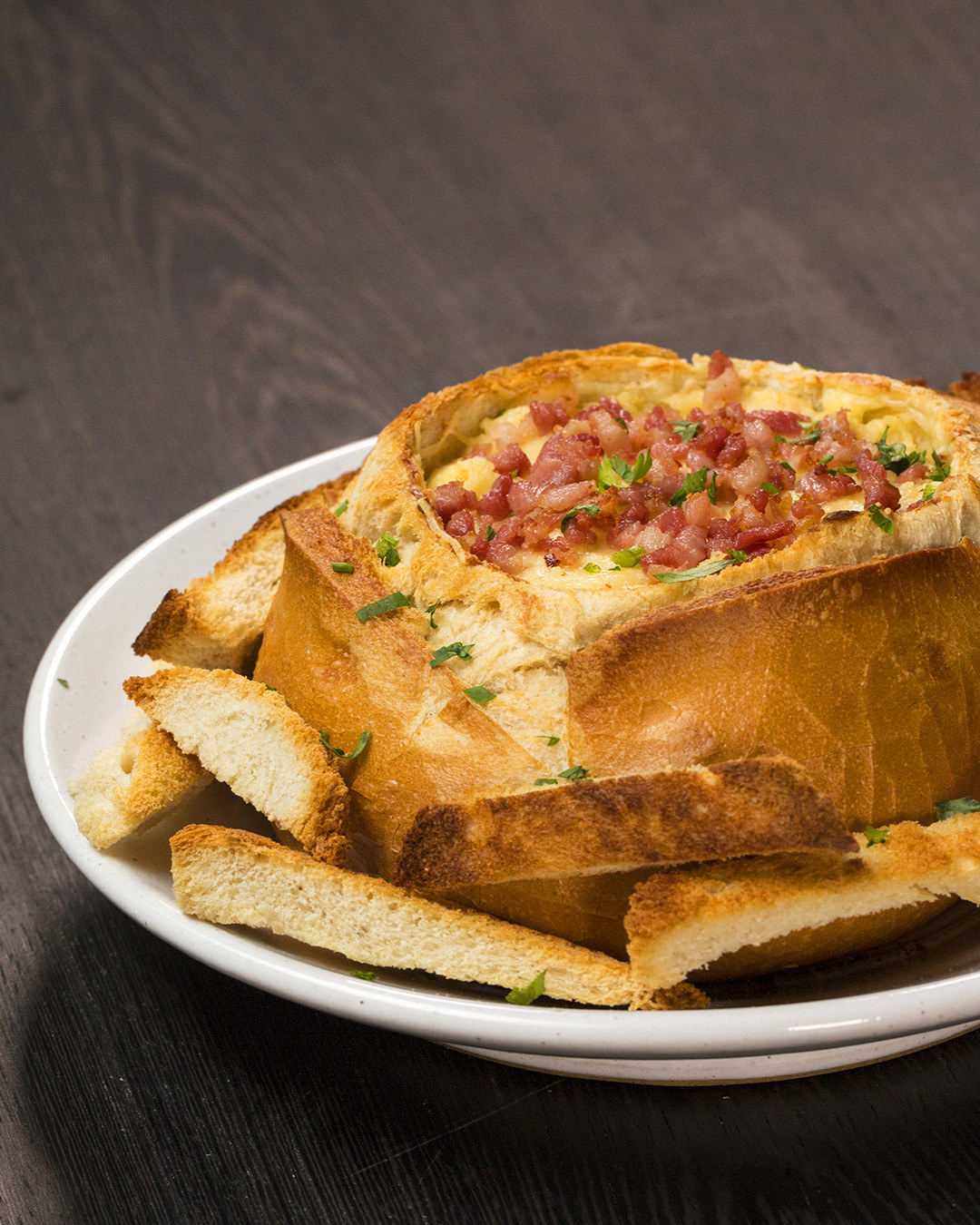 Looks like there are no comments yet.
Be the first to comment!