Mais de 40 mil pessoas já compartilharam no Facebook esta imagem, que provavelmente passou pela sua timeline: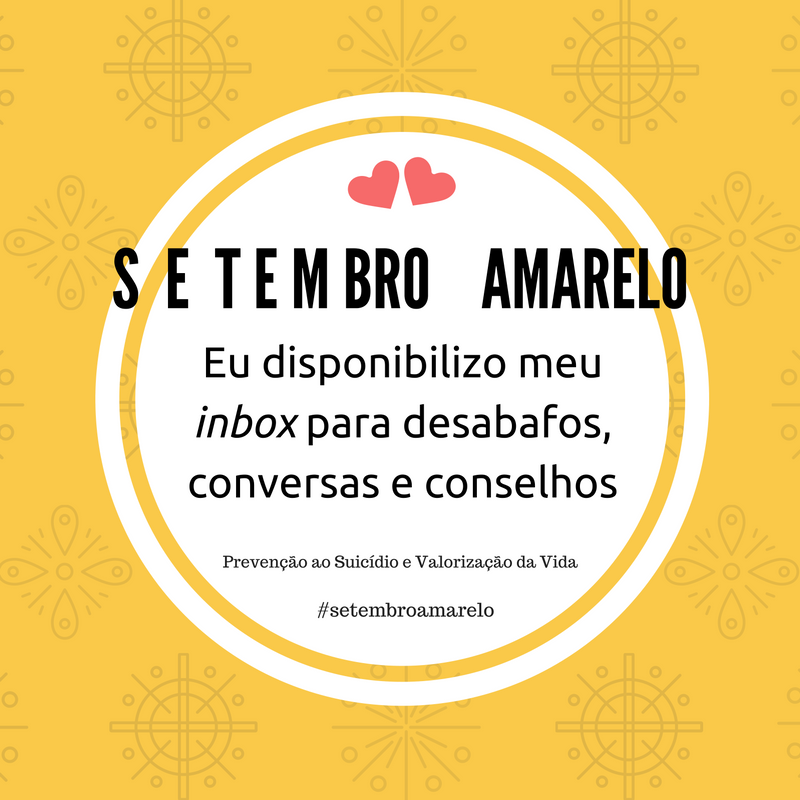 A ideia do Setembro Amarelo é reforçar durante o mês a conscientização sobre a prevenção do suicídio. O lema é "falar é a melhor solução".
O Setembro Amarelo começou em 2014 em uma iniciativa do CVV (Centro de Valorização da Vida), do CFM (Conselho Federal de Medicina) e da ABP (Associação Brasileira de Psiquiatria).
Tanto a campanha quanto a imagem que viralizou reforçam o quanto é importante quebrar o tabu e falar sobre o assunto. Segundo a Organização Mundial da Saúde, 9 em cada 10 casos poderiam ser prevenidos com a procura de ajuda.
Se é o seu caso e você não sabe com quem conversar, o CVV está disponível de forma voluntária e gratuita, com sigilo total, 24 horas dias por telefone, email, chat e Skype. Veja aqui como entrar em contato.
Looks like there are no comments yet.
Be the first to comment!