Chrissy Teigen pode ser uma das mulheres mais famosas do mundo, mas ela ganhou legiões de fãs por também ser uma das celebridades mais ~gente como a gente~ que existem.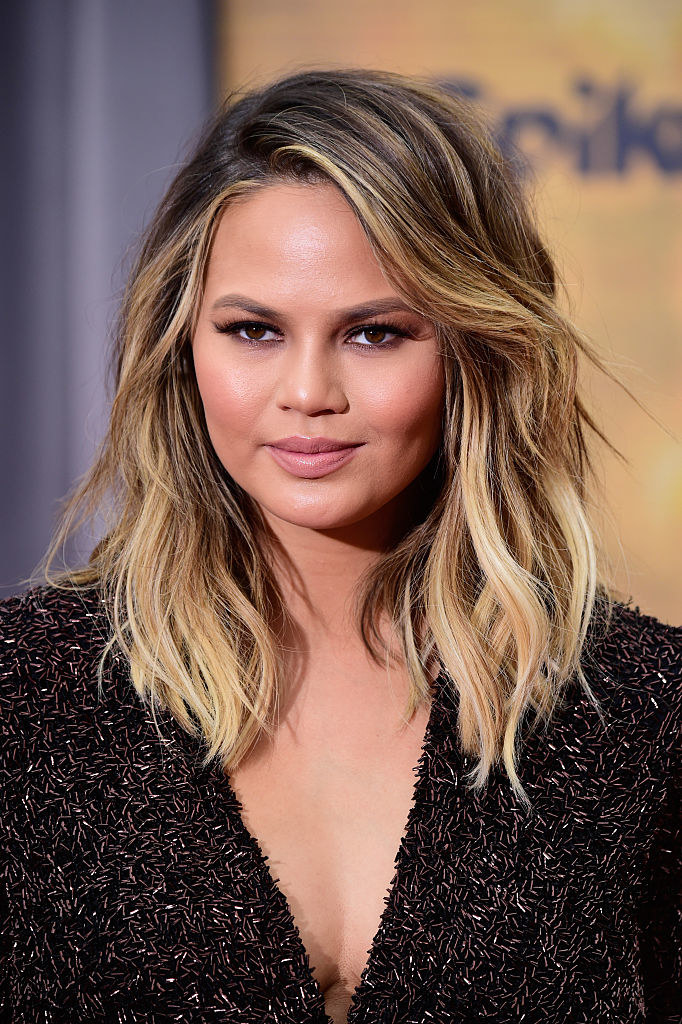 Ela tuíta muito sobre comida, responde perguntas sobre a realidade da fama e sempre foi divertidamente honesta.
E agora, quatro meses depois de dar a luz à sua linda filha Luna, Chrissy tem sido fortemente honesta sobre como o seu corpo mudou.
Ela compartilhou esta foto no Snapchat exibindo suas marcas de estrias e com o seguinte comentário: "Hehehe, minhas coxas têm afluentes."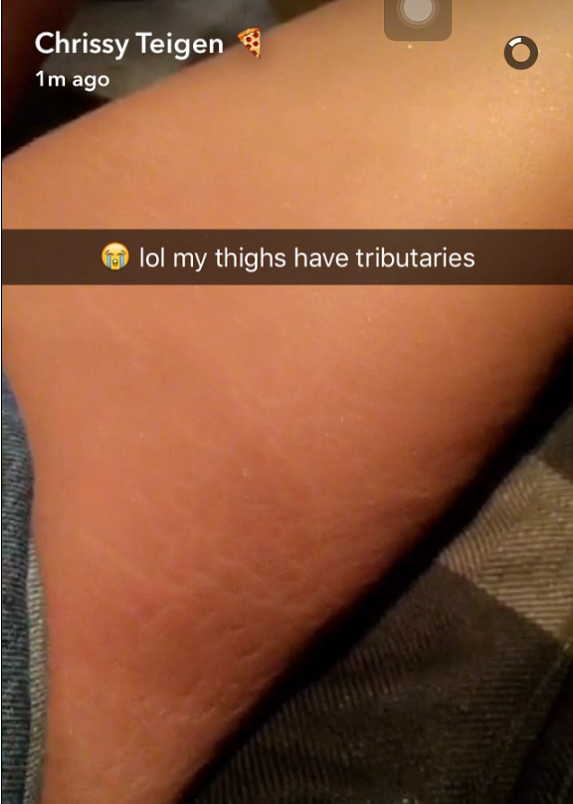 Ela também compartilhou um vídeo para completar.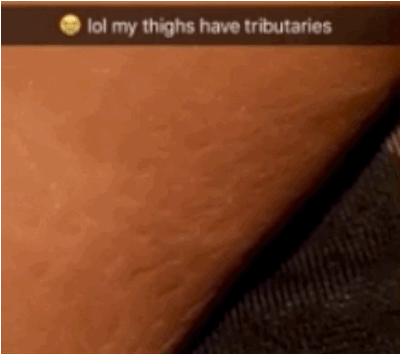 E as pessoas a ADORAM por isso.
Não é a primeira vez que ela foi honesta sobre as suas estrias. Ela também compartilhou esta imagem ao lado da legenda "estrias dizem oi" no ano passado.
As pessoas adoraram na época também.
Depois ela explicou sua decisão de postar a foto – e também de restringir o uso de aplicativos de edição de imagens como o Facetune.
Em entrevista para o The Meredith Vieira Show, Chrissy disse o seguinte:
Eu estou trabalhando em um livro de receitas, e enquanto estava andando de um lado para o outro na cozinha, esbarrava na maçaneta da porta todas as vezes. Na verdade eu estava apenas tirando fotos dos hematomas, e então enxerguei as estrias por lá. E eu tenho esses aplicativos, o Facetune e aqueles de Photoshop e não quero mais usá-los. Acho que nunca o farei de novo, pois eu acredito que nós esquecemos como as pessoas de verdade são. O padrão é muito ridículo.
Ela continuou revelando o quão falsas essas imagens editadas podem ser.
Ela disse:
Chegamos a um ponto onde eles não estão apenas suavizando a pele como antes. Eles agora estão mudando o formato de seus corpos e ninguém pode se comparar a isto quando você está se retocando tanto. É muito injusto. Tudo começou com o Botox, mas agora aumentou de proporção e virou esse fenômeno Photoshop e eu já vi essas mulheres de perto – elas não são assim. Por favor, tomem conhecimento disso.
É isso ai, Chrissy!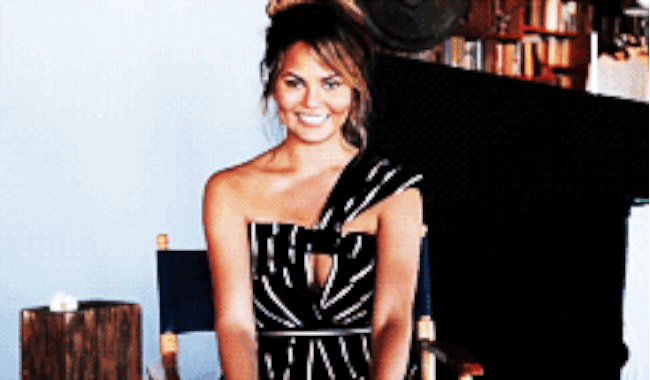 Looks like there are no comments yet.
Be the first to comment!