As crianças que estão no elenco de "Stranger Things", a série de enorme sucesso da Netflix, participaram do "The Tonight Show" na noite de quarta-feira (31) e fizeram um jogo de ~ Coisas Estranhas ~ com Jimmy Fallon.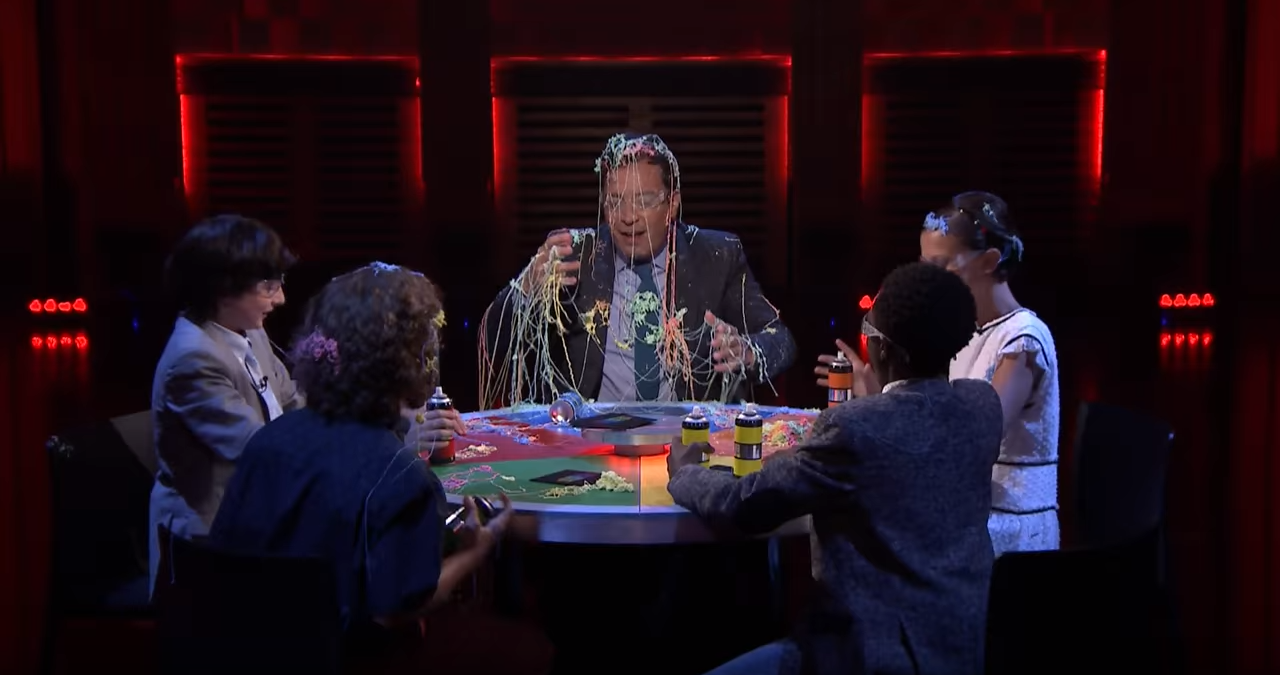 O conceito do jogo é simples: Alguém lê uma carta com um fato e então todos jogam espuma na pessoa sobre a qual eles acham que o fato é.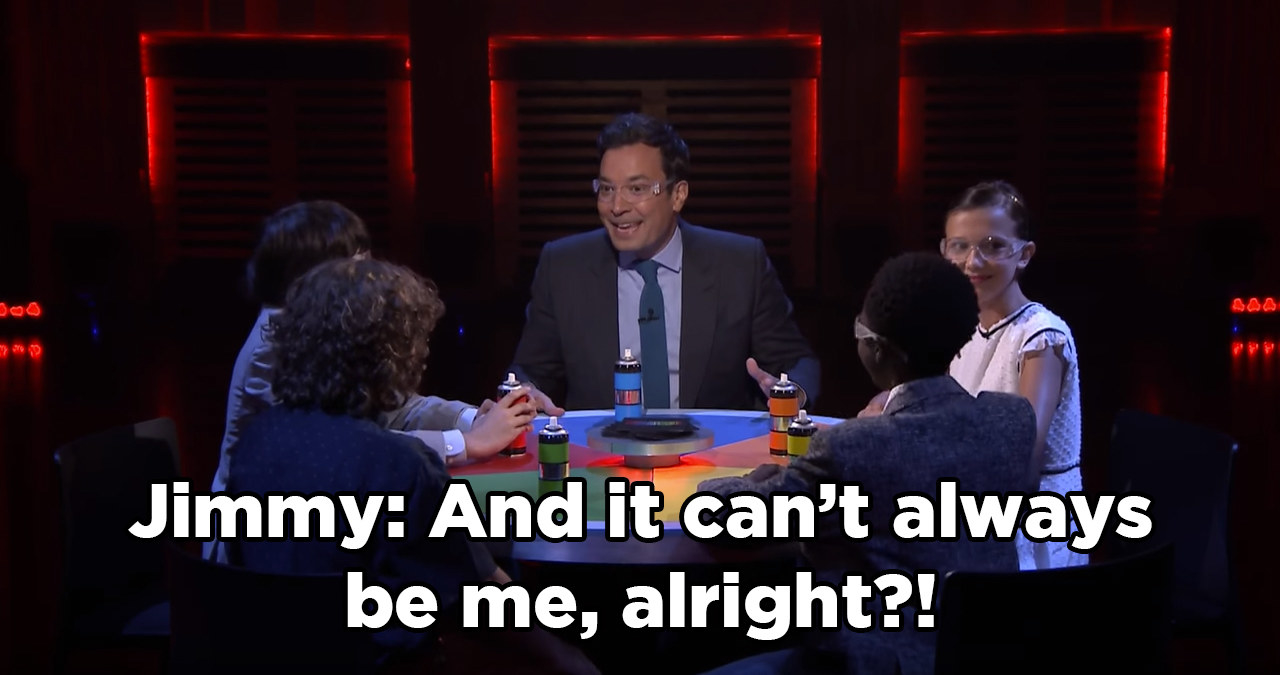 Nós descobrimos muita coisa sobre o elenco, como o fato de que Caleb McLaughlin (ou Lucas) ainda dorme com a luz acesa.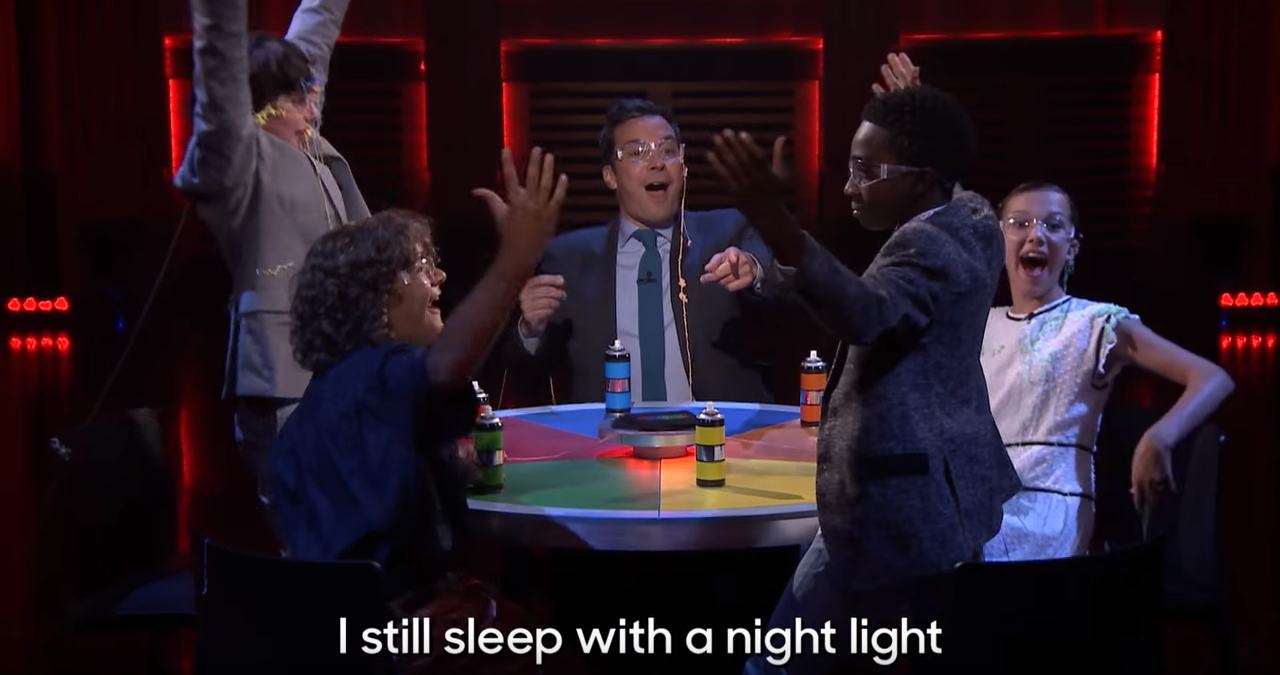 Nós também descobrimos que Gaten Matarazzo, que interpreta Dustin, uma vez chorou na frente de sua turma na escola porque ele estava com sono e levou um susto do alarme de incêndio.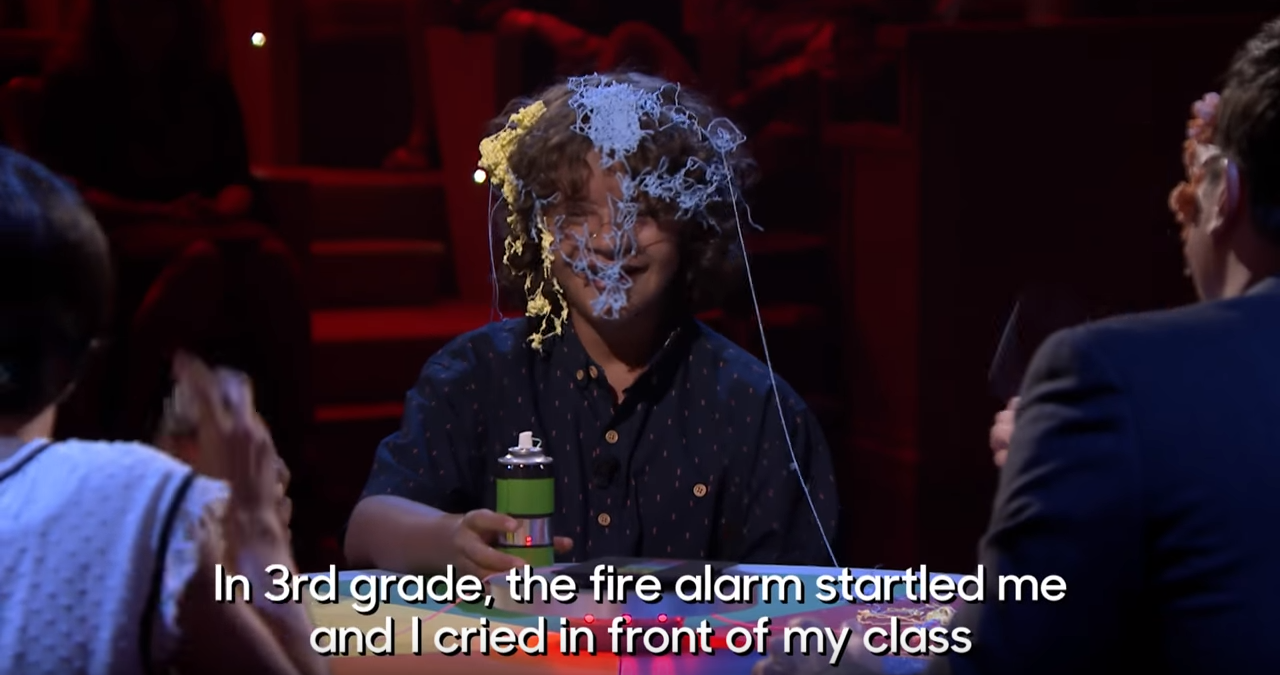 Mas a maior descoberta de todas foi a de que Millie Bobby Brown (a Onze) consegue cantar perfeitamente o verso da Nicki Minaj na música "Monster", do Kanye West.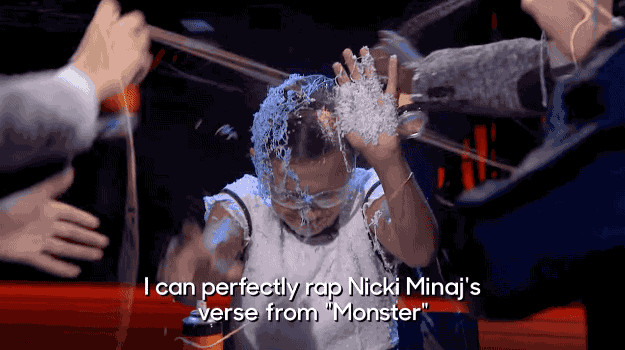 Eu queria ser legal assim quando eu tinha 12 anos.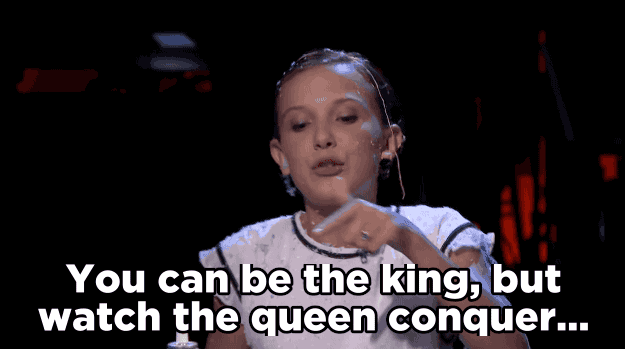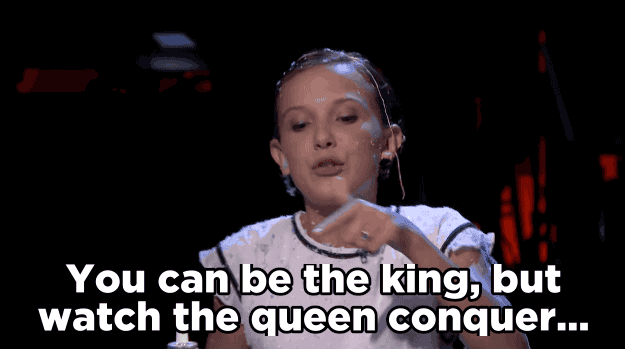 Atualização (02/09/2016 11h10):
O nome do personagem de Gaten Matarazzo foi corrigido.
Looks like there are no comments yet.
Be the first to comment!