Maria das Graças Silva, de 55 anos, cuidava de Jorge como se ele fosse o animal fosse um membro da família. Além de festa de aniversário, ele tinha várias regalias, como dormir numa cama quentinha e tomar mamadeira três vezes ao dia.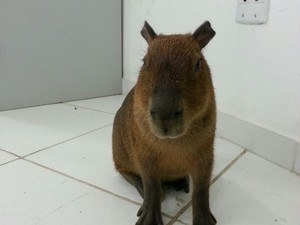 Vale lembrar que você não deve fazer isso em casa, pois capivaras podem ser hospedeiras da febre maculosa, ok? Saiba mais aqui.
Na época, Jorge virou um meme e entrou para a história de um dos animais mais queridos da internet.
Dois meses depois o G1 contou que a dona da capivara já tinha um novo filho e que Jorge tinha sido devolvido para a natureza pelo Ibama.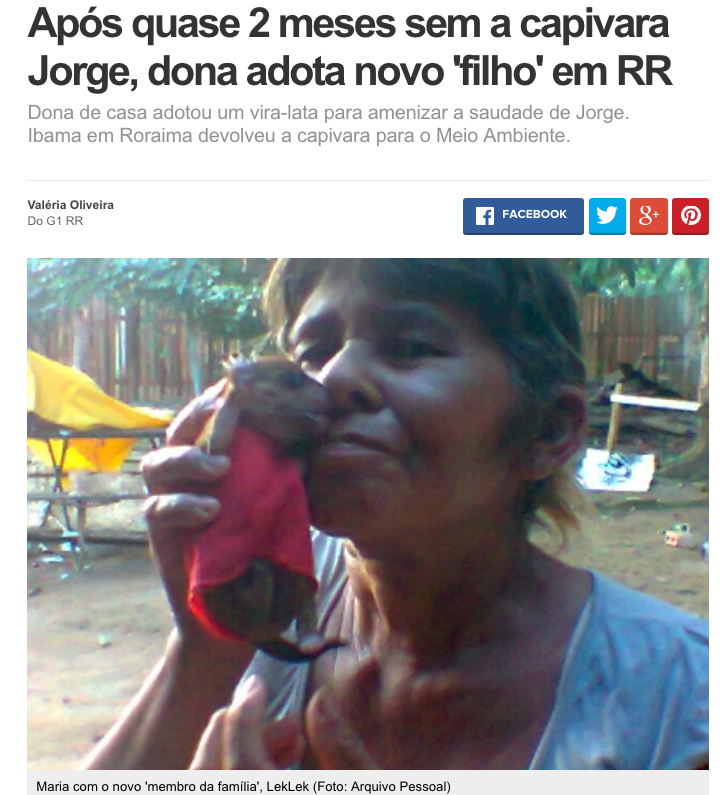 Atualização, 5 de julho, às 12h56: corrigimos a informação sobre a febre maculosa.
Looks like there are no comments yet.
Be the first to comment!