O Mário Henrique postou esta foto do dia que ele chegou em casa de surpresa com pasteis para comer com a Rebecca, a esposa dele, tinha feito exatamente a mesmíssima coisa.
Olha a cara de alegria na carinha dela. O post é tão fofo e fez tanto sucesso que teve mais de 21 mil compartilhamentos no Facebook.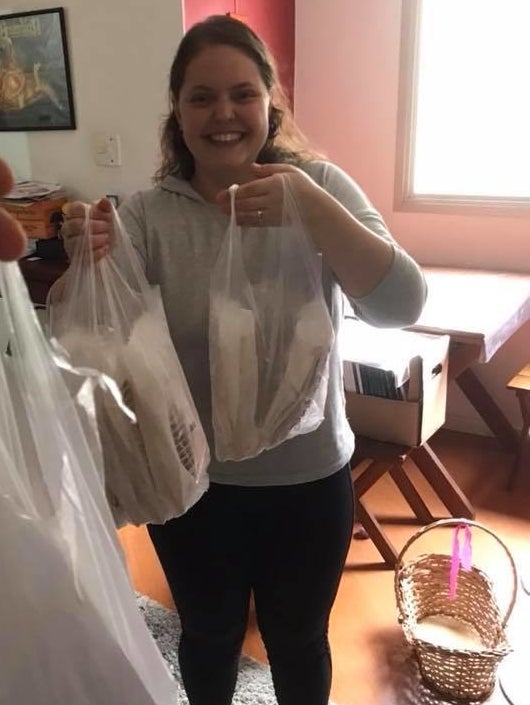 Teve uns amigos pedindo para mandar uns pasteis que sobraram para a casa deles.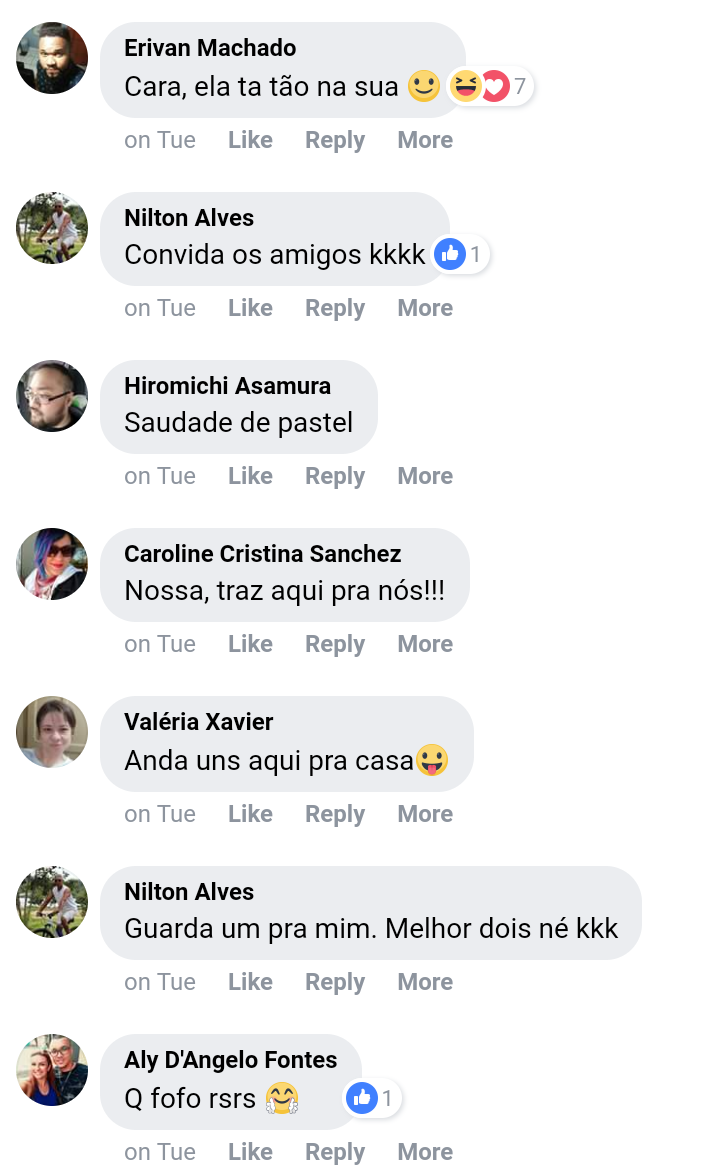 E a galera começou a marcar os crushs e cônjuges para eles fazerem o mesmo por aí.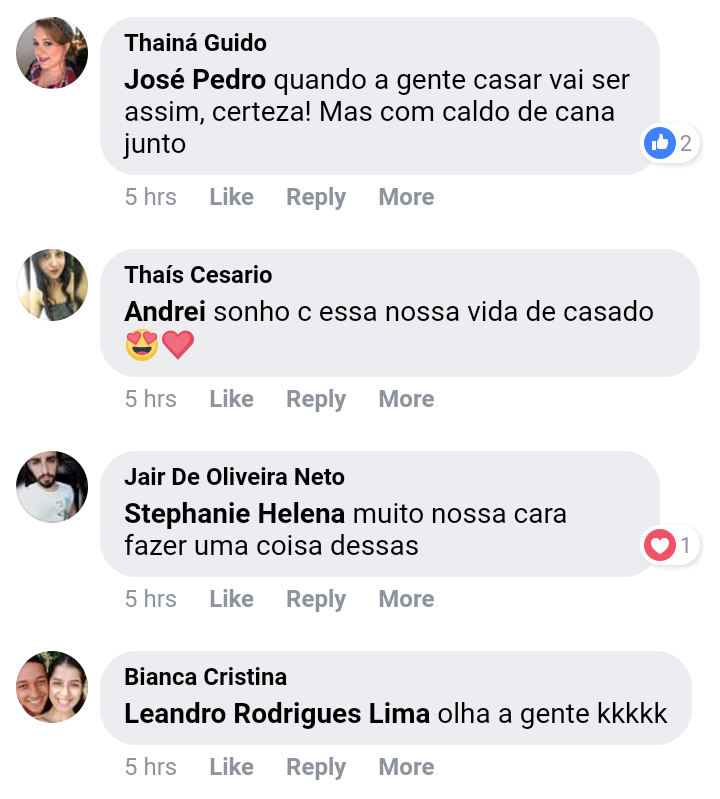 O post está cheio de comentários elogiando o casal. É disso que a timeline está precisando.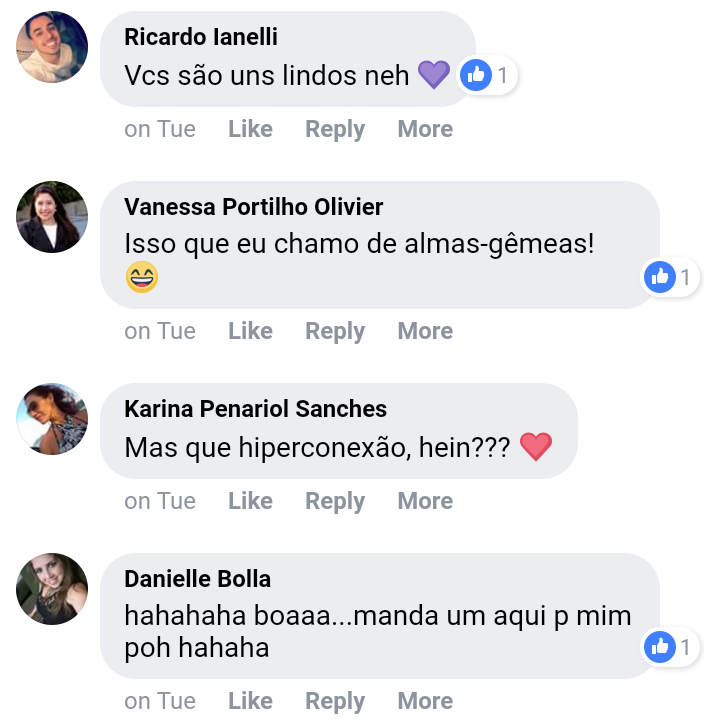 Looks like there are no comments yet.
Be the first to comment!