Neste domingo, o Santos recebeu a visita de cerca de 100 refugiados sírios na Vila Belmiro -- entre eles, Malek Alderani, que foi uma das crianças a entrar em campo com o time.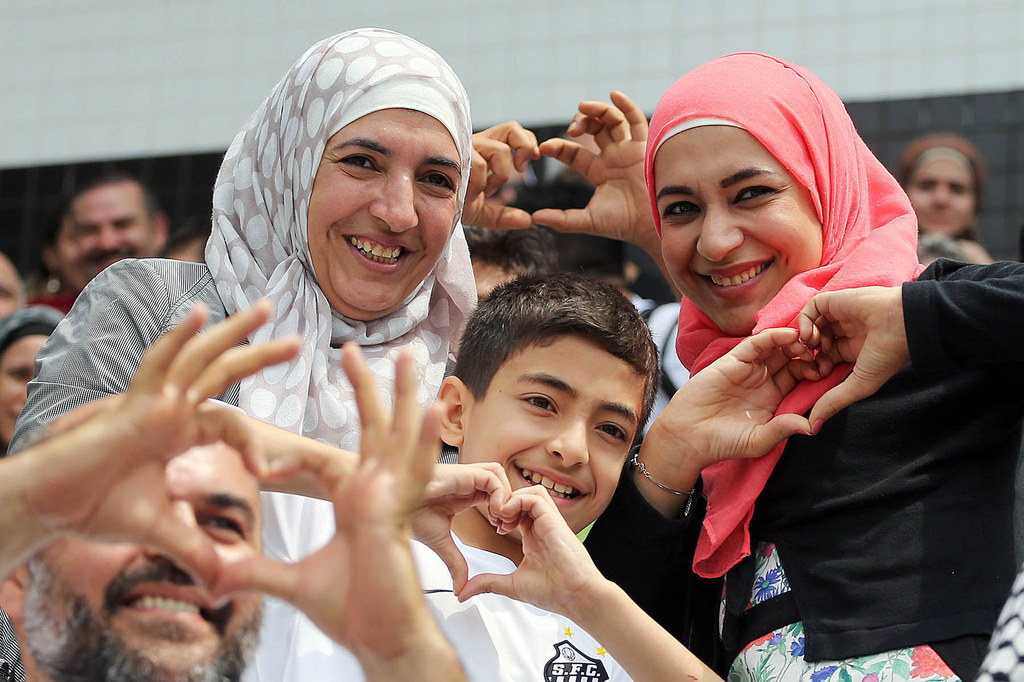 Malek, que tem nove anos e está há cinco meses no Brasil, estava todo pimpão ao lado de Renato, capitão do time.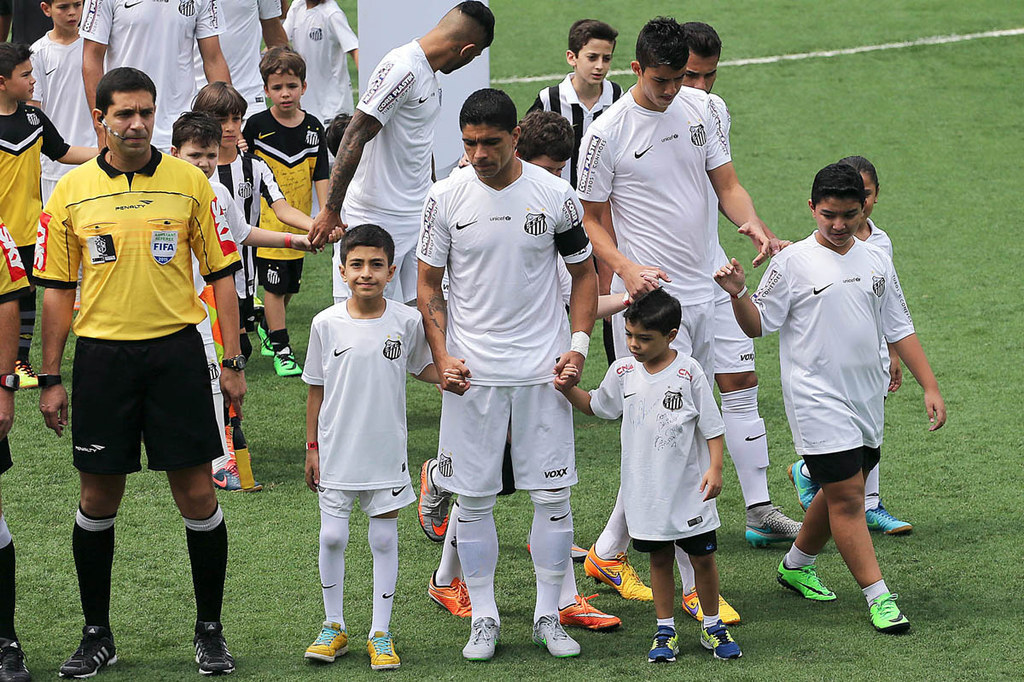 Parece que ele gostou bastante da experiência.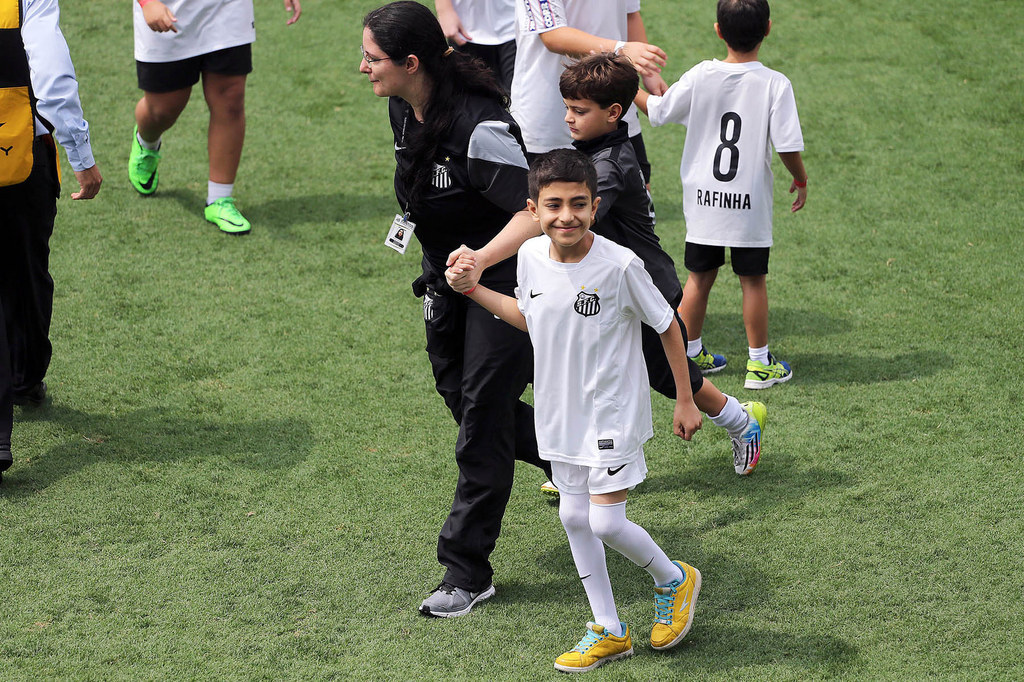 Isso fica claro quando ele volta para a arquibancada para assistir ao jogo com a família.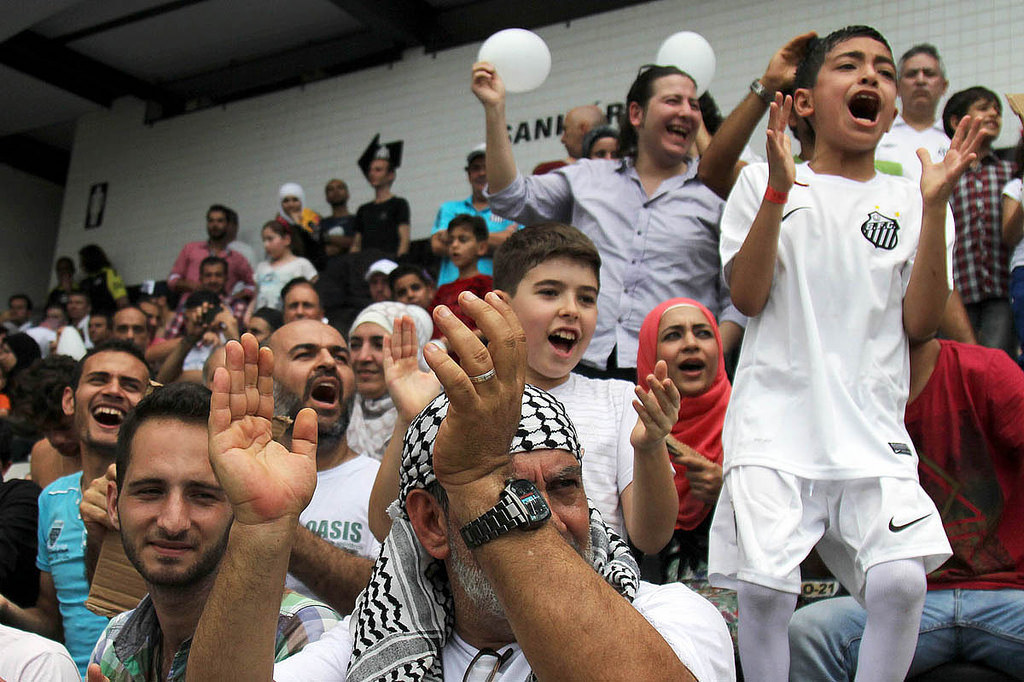 E é aí que vemos que ele claramente foi conquistado pela emoção de torcer no estádio.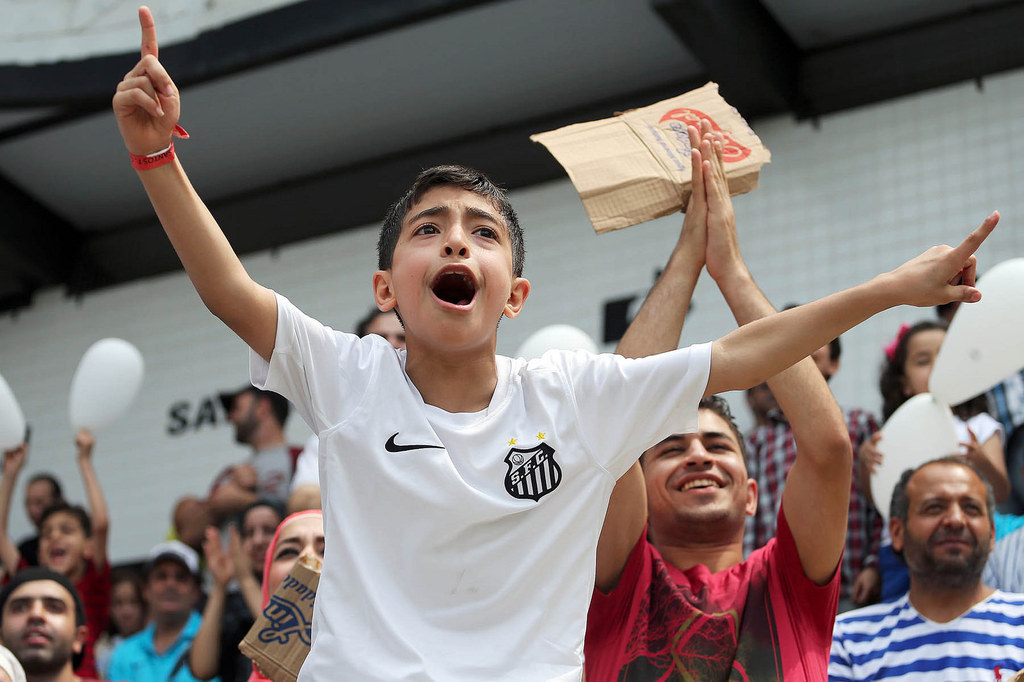 Totalmente arrebatado.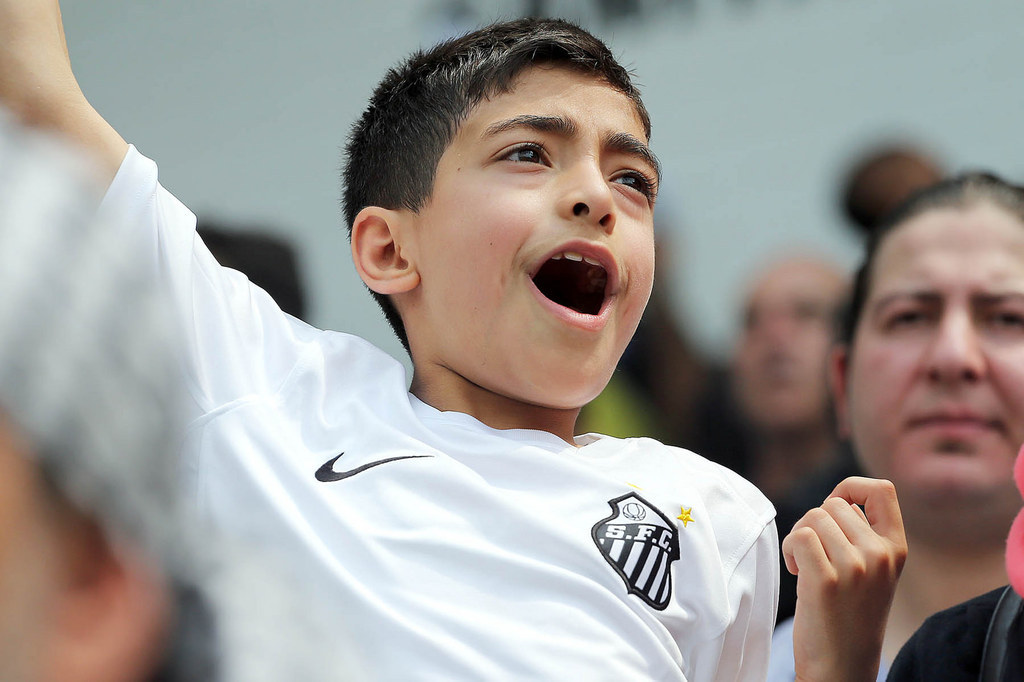 VAAAAAAAI!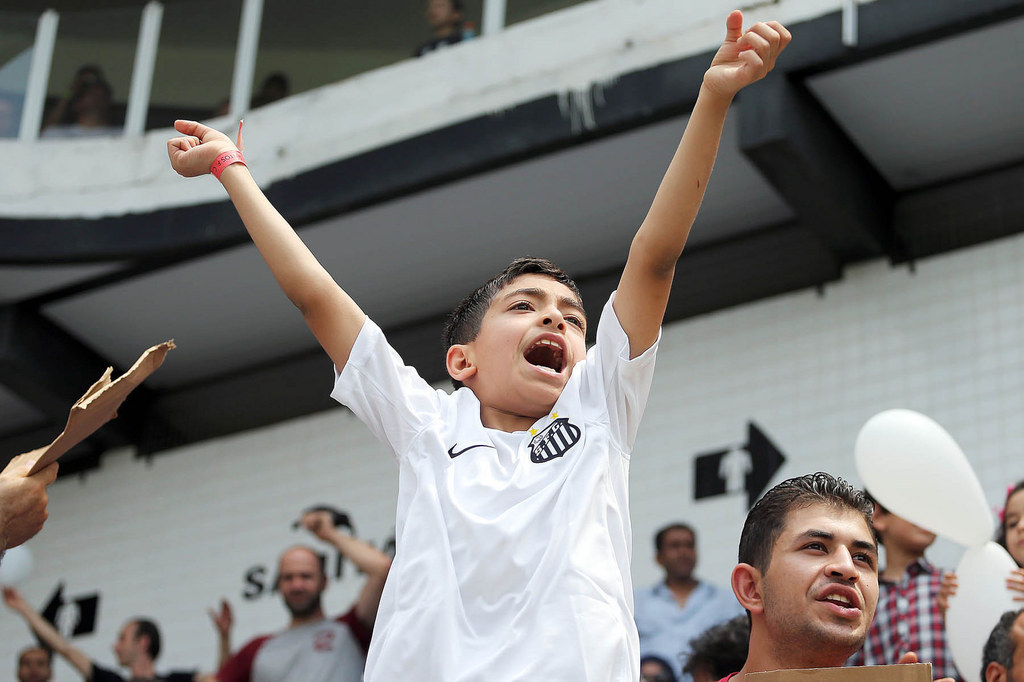 UHHHHHHHH!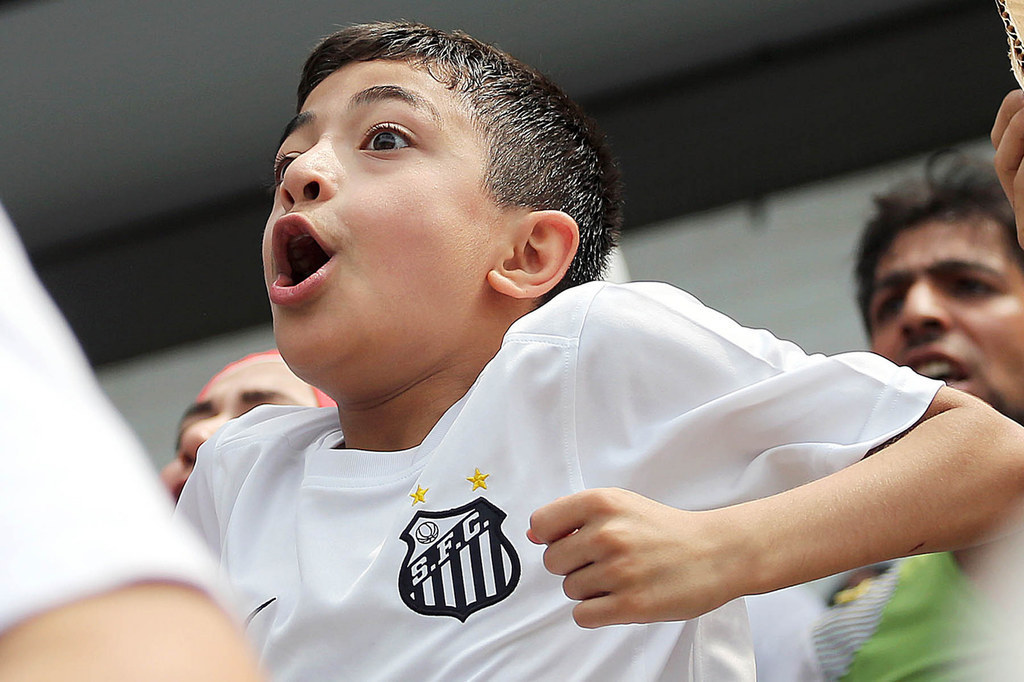 Mais um conquistado pelo futebol.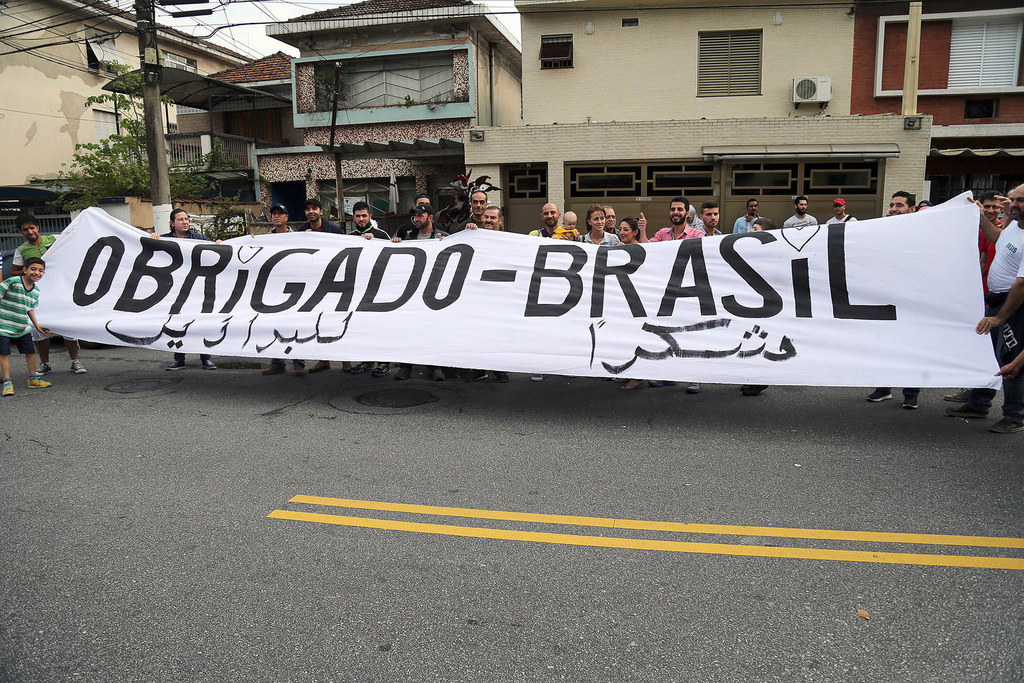 Looks like there are no comments yet.
Be the first to comment!