Até aí, normal, não fosse a curiosa legenda que acompanha a imagem. Fernanda começa profetizando: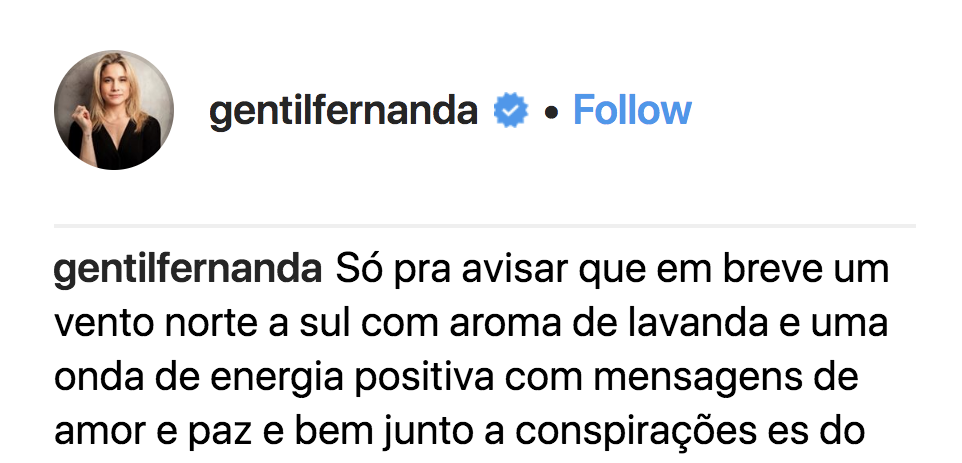 E continua descrevendo o mais perfeito amanhã:

Parece até aquelas imagens do paraíso nos folhetos das Testemunhas de Jeová!

Mas no fim vemos revelado o motivo deste desenfreado otimismo.

Looks like there are no comments yet.
Be the first to comment!