A Eduarda, que tem oito anos, respondeu com toda sinceridade às perguntas desta prova de Filosofia.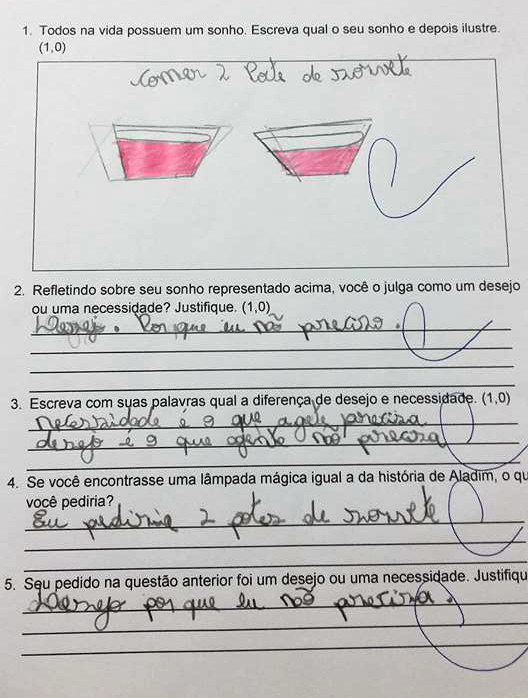 Ela tem bem claro que comer dois potes de sorvete não é exatamente uma necessidade, e sim um desejo.

Mas reafirma sua vontade nesta outra pergunta.

Quando a mãe da Duda viu a prova, ficou surpresa. "Ela é apaixonada por sorvete", disse Kenya Santos ao BuzzFeed Brasil. "Mas foi a simplicidade da resposta que me fez derreter". Duda foi diagnosticada com autismo, tem epilepsia e está em processo de diagnóstico de lupus.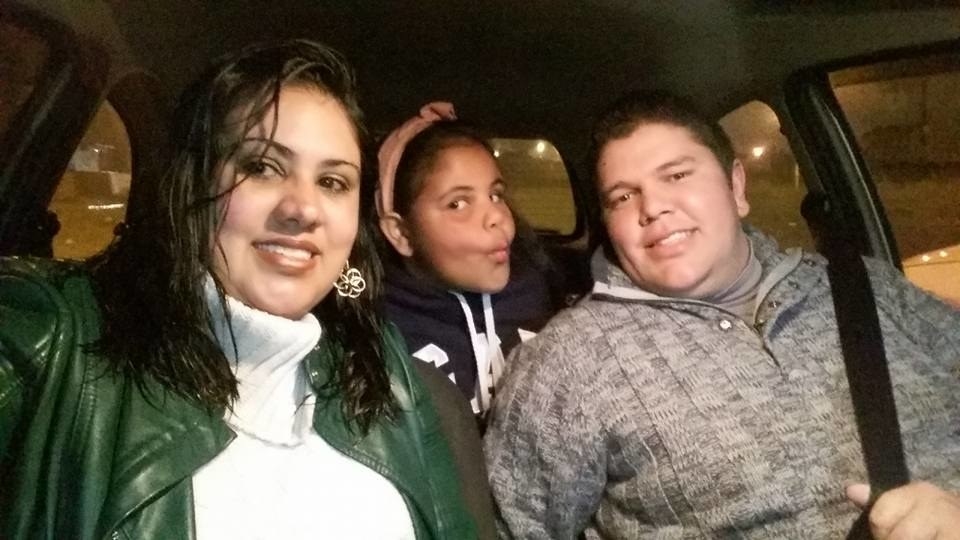 O mais legal é que a Duda já realizou o sonho. A Kenya a levou na sorveteria e, depois, ela ainda ganhou sorvetes de uma fábrica local.
Looks like there are no comments yet.
Be the first to comment!