Você vai precisar de:
3 peitos de frango em cubos
Sal a gosto
Pimenta a gosto
1 colher de chá de alho amassado
½ xícara de molho shoyu
⅓ xícara de mel
1½ colher de sopa de sementes de gergelim
1 cebola fatiada
2 pimentões em fatias finas
2 xícaras de brócolis
1 cebolinha em fatias finas
Arroz branco cozido
Modo de preparo:
1. Em uma frigideira, refogue o frango em fogo médio-alto até ficar quase cozido.
2. Reduza o fogo para médio, adicione o alho amassado e mexa.
3. Adicione o molho de soja, mel e 1 colher de sopa de semente de gergelim. Mexa até ficar grosso.
4. Remova o frango da frigideira, deixando o molho, e adicione os vegetais.
5. Tampe a frigideira, deixe descansar alguns minutos e cozinhe até que os vegetais comecem a amolecer. Então remova a tampa e mexa até que o molho fique grosso novamente.
6. Divida igualmente o arroz, vegetais e frango entre 4 recipientes.
7. Cubra com uma pitada de sementes de gergelim e fatias de cebolinha.
8. Pode ser armazenado na geladeira por até 4 dias.
9. É só saborear!
Olha a marmita passando!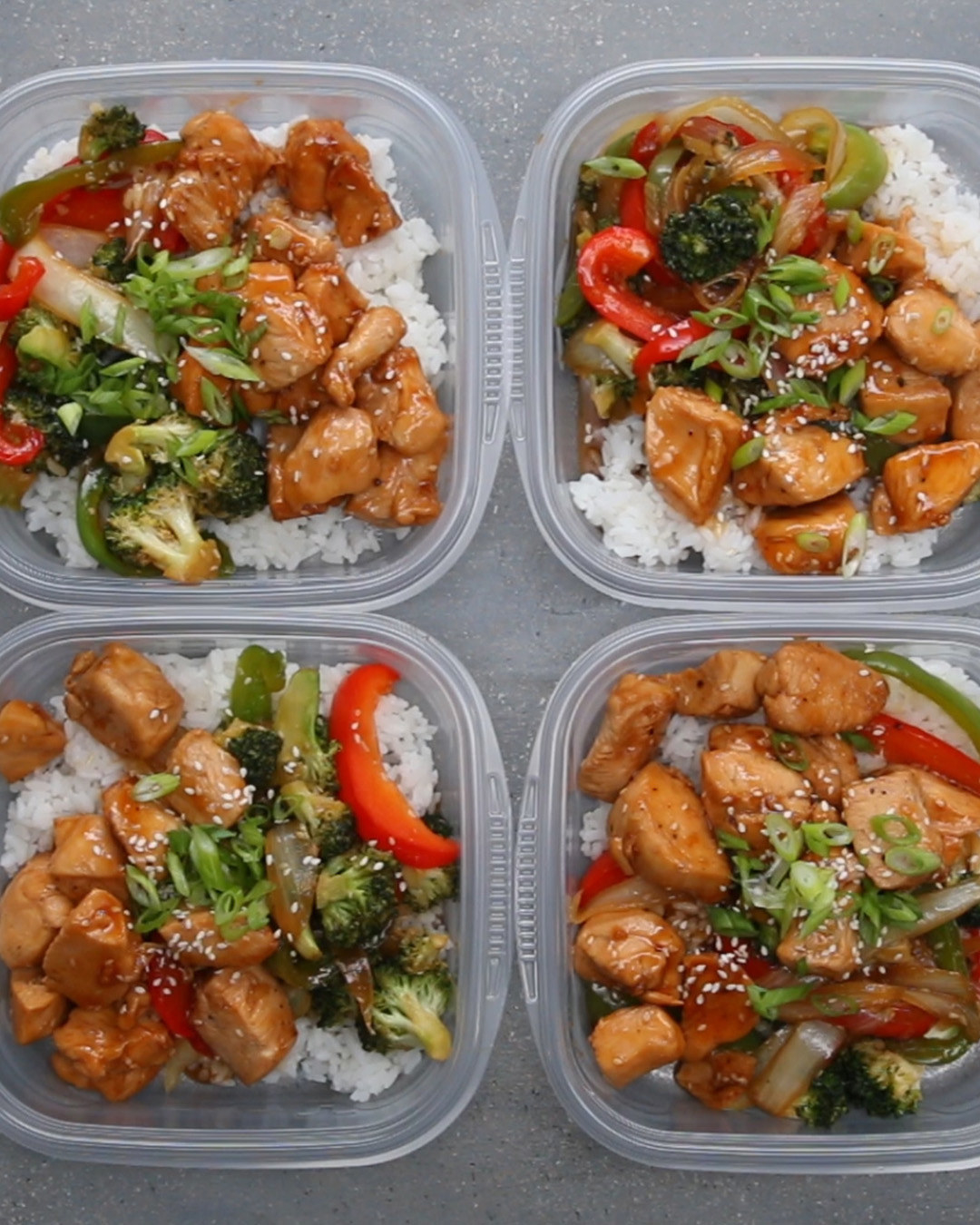 Looks like there are no comments yet.
Be the first to comment!