Você vai precisar de:
1½ xícara de farinha de trigo
⅓ xícara de açúcar
1 colher de chá de fermento químico
2 ovos
⅓ xícara de óleo
⅓ xícara de leite
1 colher de chá de essência de baunilha
2 colheres de sopa de manteiga
1 xícara de doce de leite
3 maçãs descascadas e cortadas em fatias finas
Sorvete de baunilha
Modo de preparo:
1. Preaqueça o forno a 180º C.
2. Em um recipiente grande, mistures a farinha, açúcar, fermento, ovos, óleo, leite e baunilha até homogeneizar. Reserve.
3. Derreta a manteiga em um recipiente pequeno com o forno a meia potência. Acrescente o doce de leite e mexa até a mistura ferver.
4. Imediatamente coloque a mistura de doce de leite em uma forma redonda.
5. Coloque as fatias de maçã em círculo de forma sobreposta. Repita até cobrir todo o fundo da forma.
6. Coloque a massa por cima das maçãs e espalhe de forma uniforme.
7. Asse por 25 minutos, deixe esfriar até que o fundo esteja levemente quente.
8. Coloque um prato grande sobre a forma e vire rapidamente. Bata algumas vezes para se certificar de que o bolo soltou, depois retire a forma.
9. Corte e sirva com sorvete
Rende 5-6 porções
Que perfeição!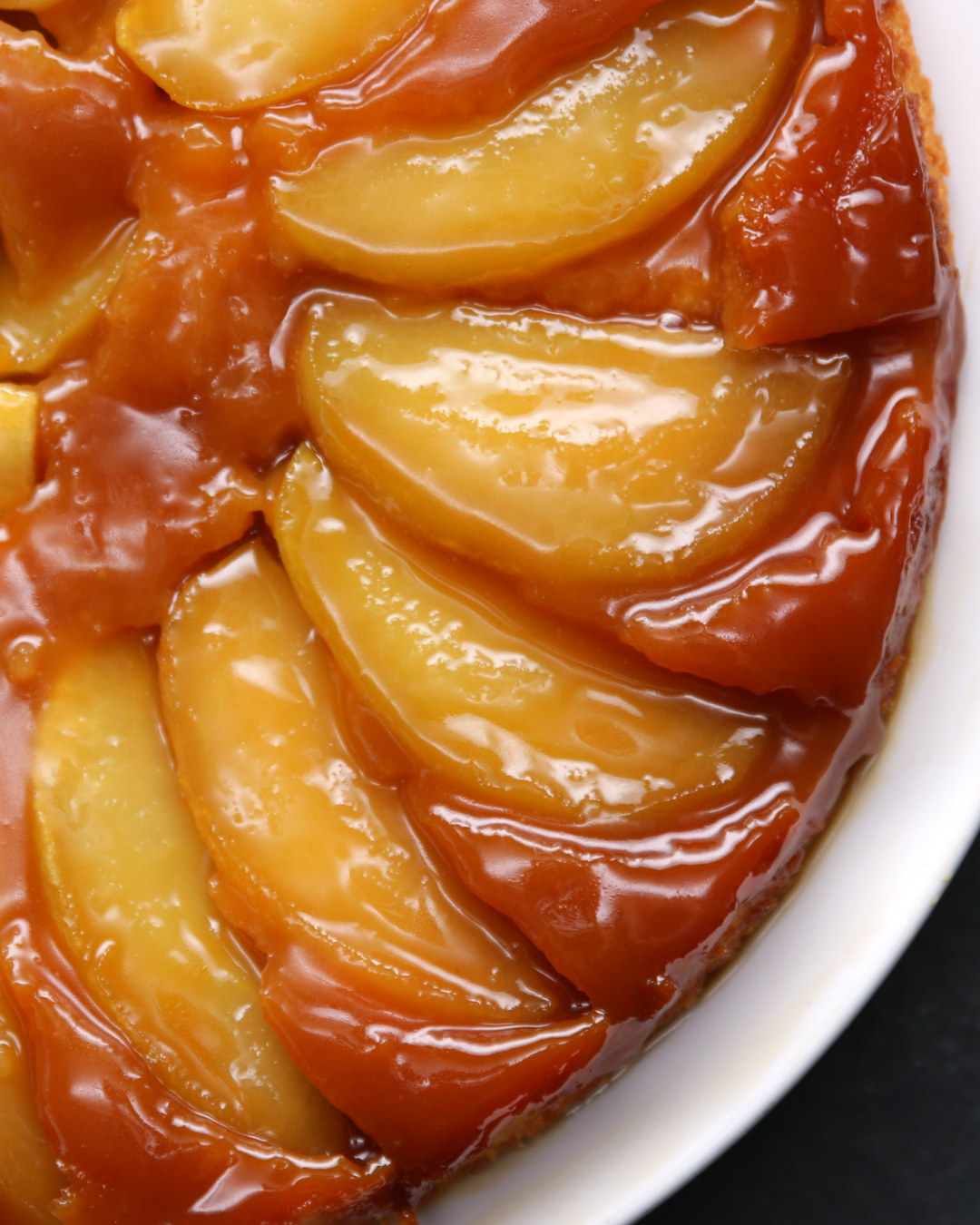 Looks like there are no comments yet.
Be the first to comment!