Você vai precisar de:
Porções: 4-6
2 costelas de porco inteiras (cerca de 1,3 a 1,8 kg)
Sal
Pimenta
1 taça de vinho tinto
1 xícara de açúcar mascavo
¼ de xícara de vinagre de maçã
¼ c. de chá de pimenta-da-jamaica
1 lata de molho de tomate
3 c. de sopa de extrato de tomate
Modo de preparo:
1. Preaqueça o forno a 125˚C.
2. Limpe as costelas (remova a pele e outros resíduos) e seque gentilmente.
Coloque as costelas em uma grelha para forno com papel alumínio por baixo e tempere os dois lados com sal e pimenta.
3. Adicione cerca de 0,5 cm de água (cerca de meia xícara) à forma.
Cubra a forma com papel alumínio e asse as costelas por duas horas ou até que fiquem bem macias.
4. Coloque o vinho, açúcar mascavo, vinagre, molho de tomate, extrato de tomate e a pimenta-da-jamaica em uma panela.
5.Cozinhe o molho por, pelo menos, 45 minutos e tempere a gosto. O molho deve estar grosso e com sabor acentuado.
6. Aumente a temperatura do forno para 180˚C.
Retire as costelas da grelha. Despeje toda a água e gordura e regue as costelhas com o molho.
7. Asse por mais 20 a 30 minutos. (Você pode regar mais durante o cozimento.)
Corte as costelas e sirva com mais molho.
Bom apetite!
Extremamente suculentas: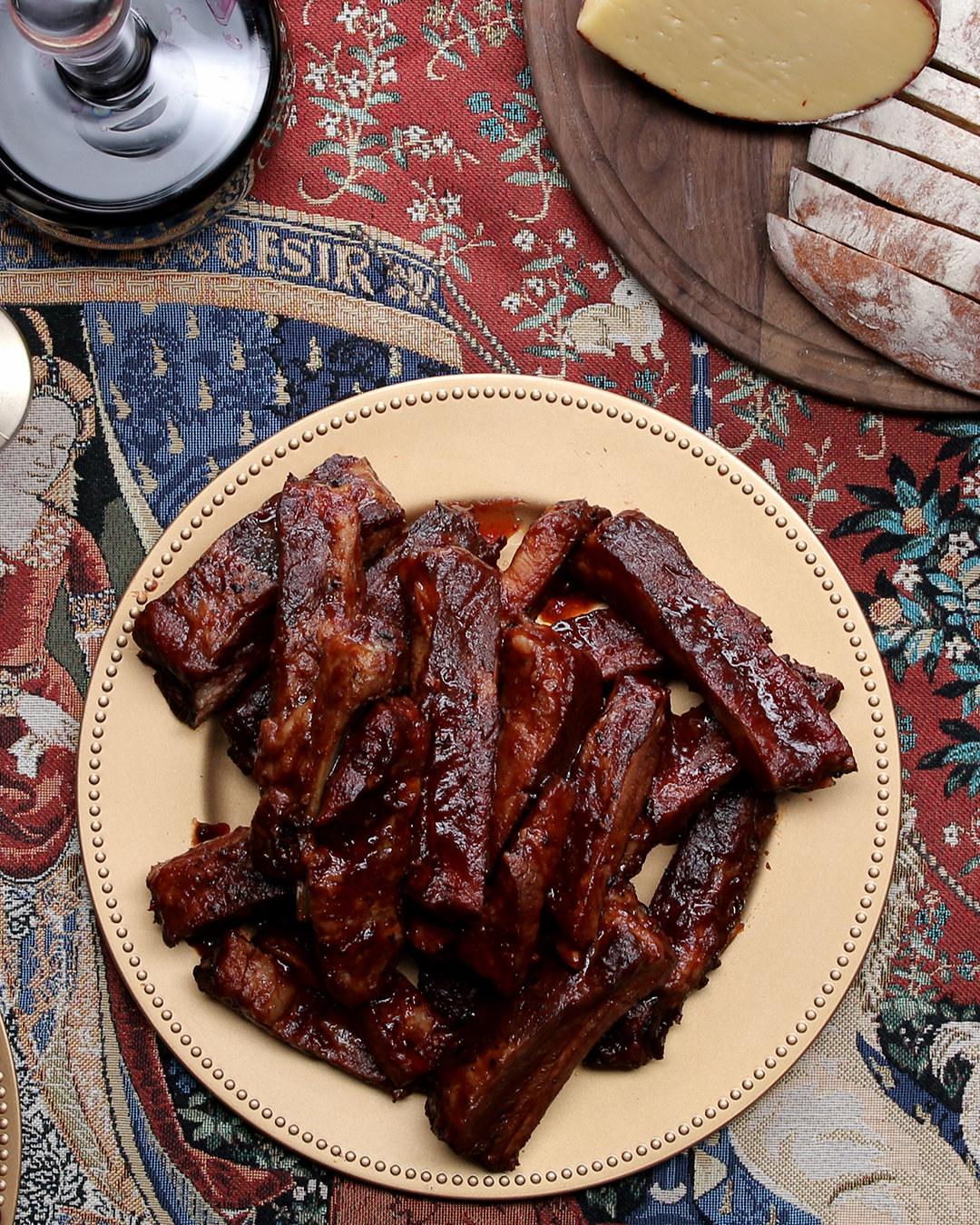 Looks like there are no comments yet.
Be the first to comment!