Fofinho e delicioso!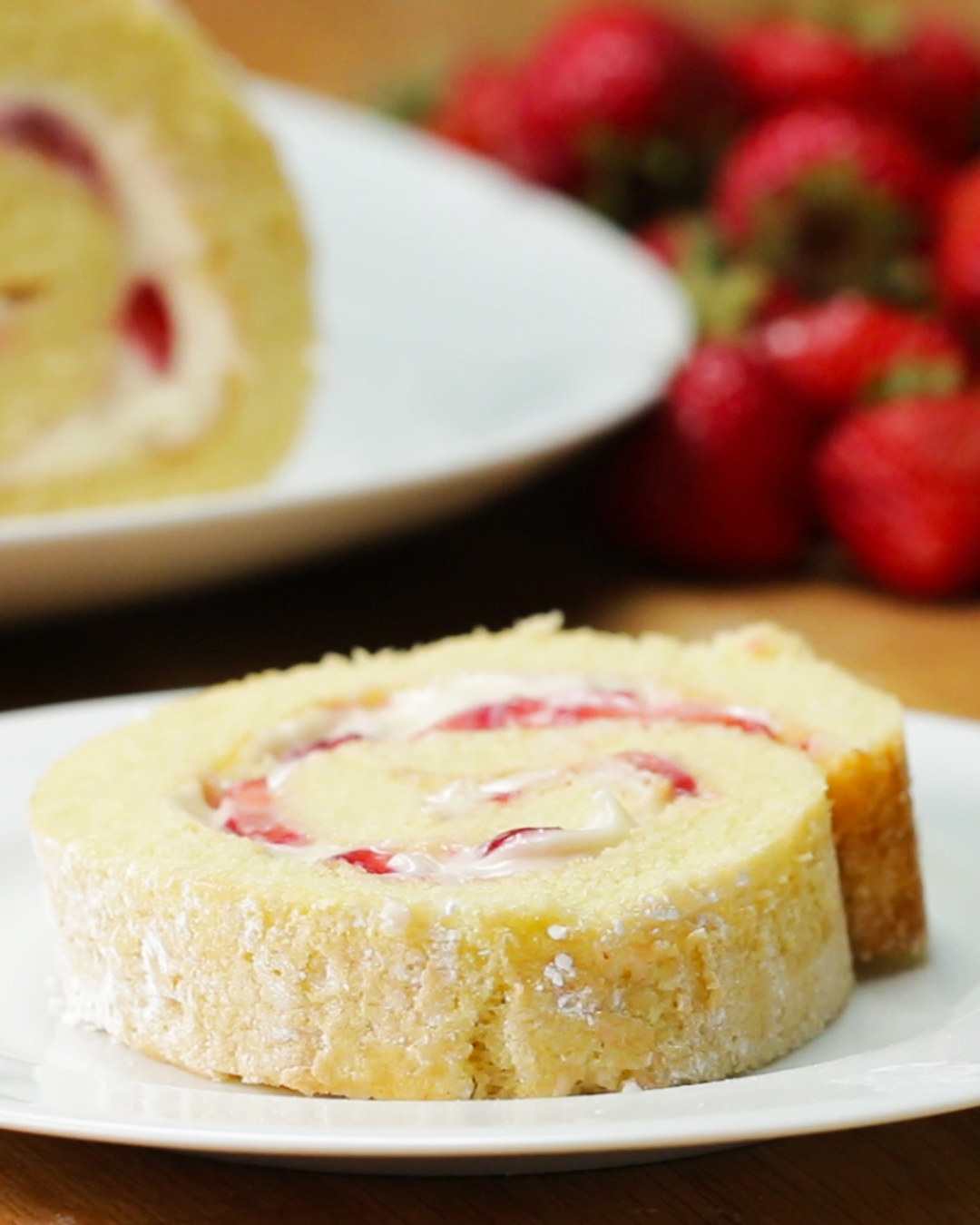 Você vai precisar de:
6 ovos
2 xícaras de açúcar (separadas)
2 colheres de sopa de óleo
2 colheres de chá de fermento em pó
½ colher de chá de sal
2 colheres de chá de baunilha
1½ xícara de farinha
¼ de xícara de açúcar de confeiteiro
250 g de cream cheese amolecido
1 colher de sopa de baunilha
2 xícaras de morangos em fatias
Modo de preparo:
1. Preaqueça o forno a 180°C.
2. Em uma tigela, bata os ovos até ficarem cerca de 2 minutos.
3. Adicione 1½ xícara de açúcar e bata novamente até ficarem homogêneos.
4. Adicione o óleo, o fermento em pó, o sal e a baunilha enquanto mexe.
5. Adicione a farinha e dobre a massa até que fique macia e homogênea.
6. Ponha a manteiga em uma assadeira revestida com papel manteiga e espalhe de maneira uniforme.
7. Bata a assadeira levemente na bancada para soltar as bolhas de ar. Asse por 10 a 15 minutos, ou até ficar bem cozido.
8. Estenda um pano de prato e polvilhe açúcar de confeiteiro sobre ele.
9. Quando a massa estiver pronta, inverta-a sobre o pano de prato e vá levantando o pano para enrolar a massa em um rocambole. A toalha vai ficar enrolada no rocambole.
10. Deixe refrigerar por 30 minutos.
11. Em uma tigela, misture o cream cheese, ½ xícara de açúcar e a baunilha. Reserve.
12. Ponha o rocambole na bancada e desenrole.
13. Espalhe a mistura do cream cheese em uma camada uniforme sobre a massa e cubra com fatias de morangos.
14. Enrole firmemente a massa de novo, desta vez usando o pano de prato como guia.
15. Salpique açúcar de confeiteiro como cobertura.
16. Corte e aprecie!
Inspirado nesta receita aqui.
Looks like there are no comments yet.
Be the first to comment!