Algumas pessoas se depararam com uma surpresa ao dar uma olhada no perfil do Tico Santa Cruz no Facebook. Parece que ele virou um cara bem sensato e educado.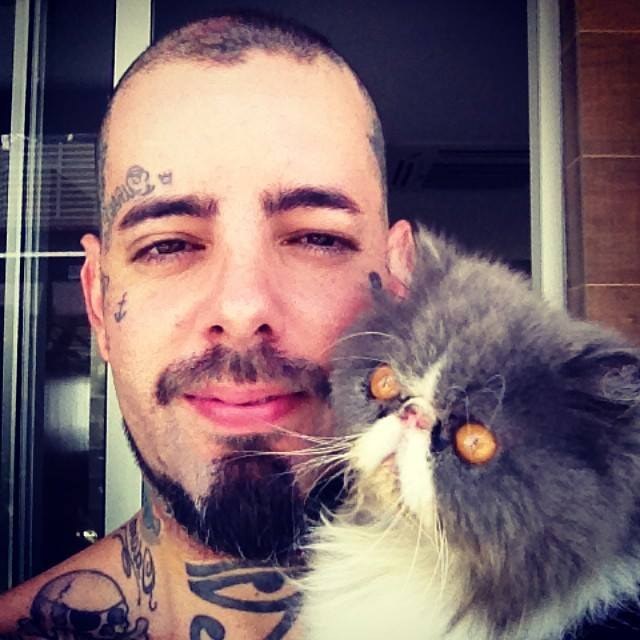 Neste post no dia da mulher, por exemplo, ele disse que "mulher não é troféu, objeto e nem mercadoria" e estendeu homenagem para "quem nasceu com almas femininas em corpos masculinos".
Ele também dá conselhos amorosos acertados. "Se por ventura alguém estiver mais fraco, que a força de um coração encoraje o outro."
Tico também disse que está há 90 dias sem álcool ou drogas. "Estou certo de que estar bem com a minha cabeça e meu corpo foi fundamental para não sucumbir."
Ou então que caçava confusão sempre, como quando ameaçou Di Ferrero, vocalista do NX Zero?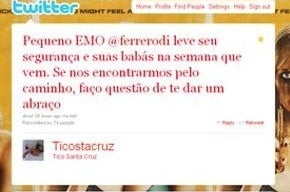 Quem procura consegue encontrar apenas show de tolerância. "Lembre-se de que Cristo pregava amor, fraternidade, compaixão e sentimentos nobres!"
Alguém que valoriza o debate civilizado. "Independente de ser a favor ou contra, quero agradecer quem debate com argumentos."

Eu acho que todos amadurecem ao longo dos anos, mas uma coisa certamente mudou, as pessoas passaram a prestar atenção em coisas que eu já fazia antes, mas que passavam despercebidas. Mas é legal que isso aconteça, porque de fato, sem um amadurecimento meu para reconhecer que estas coisas eram atitudes de quem não media muito as consequências, hoje entendo que posso continuar fazendo o que quero, sem precisar jogar luz em algumas questões que não merecem muita energia.
Looks like there are no comments yet.
Be the first to comment!