Inspirado neste post de Luiza Sahd Marques, nós compilamos notícias que mostram alguns dos recuos de Temer nos últimos meses:
1.
Temer recuou ainda na pré-organização de seu governo interino.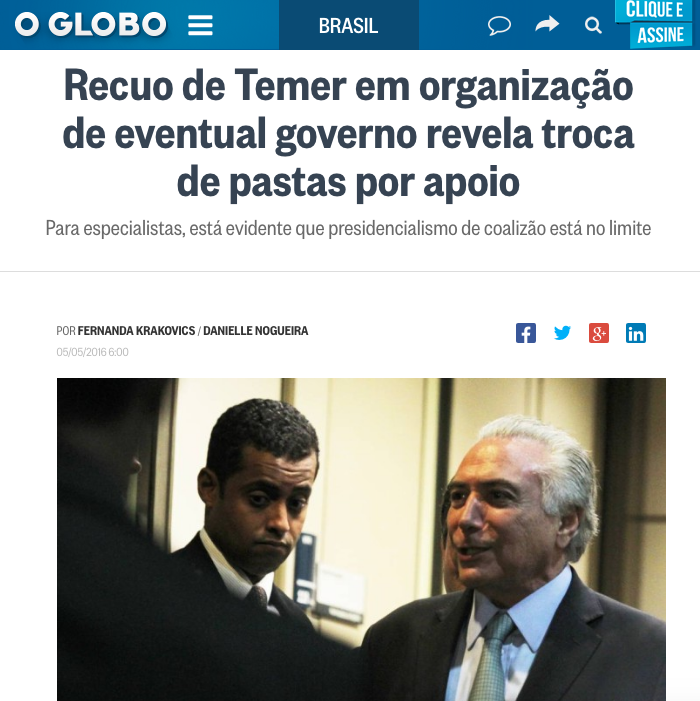 2.
Recuou quando o desembarque do PMDB do governo ainda estava sendo discutido.
3.
Recuou no aumento de impostos.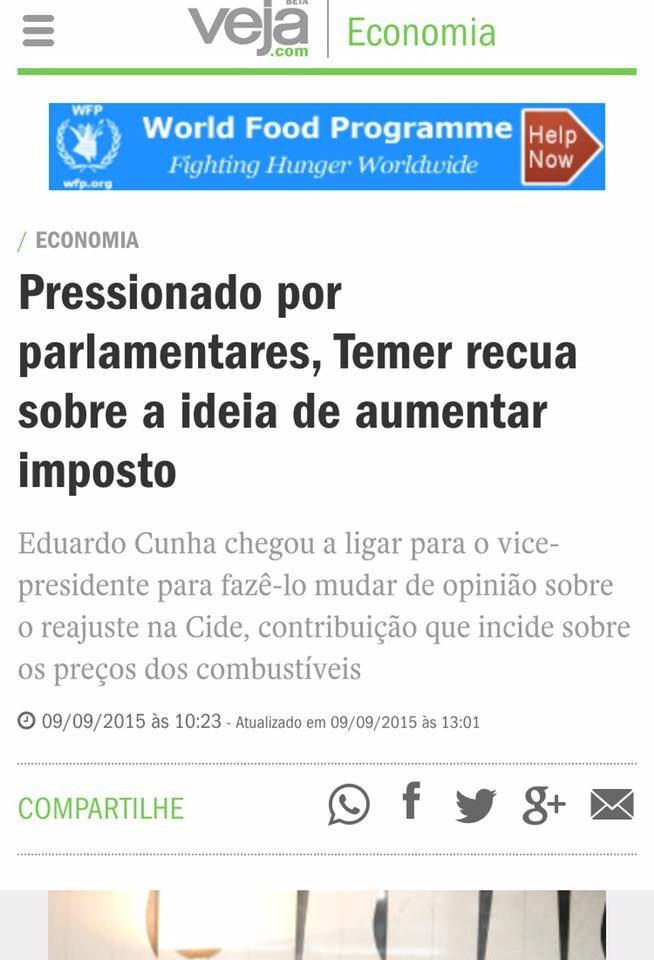 4.
Recuou depois de críticas sobre corte dos ministérios.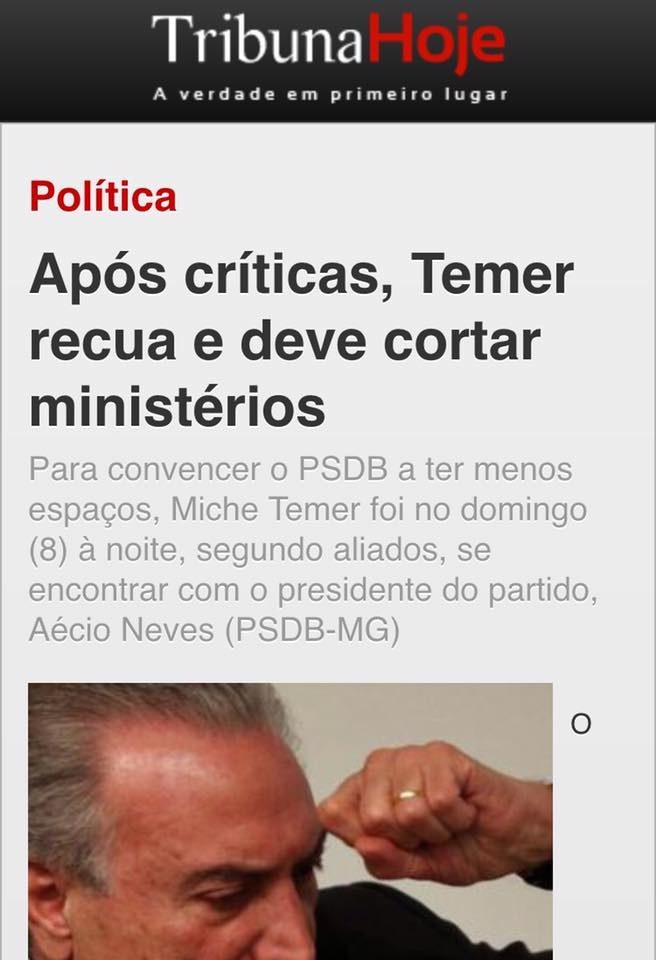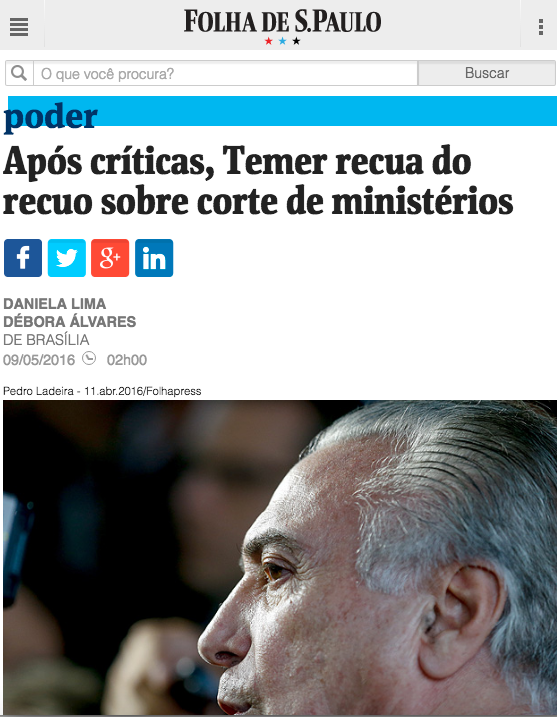 6.
Recuou no nome que havia escolhido para a Defesa.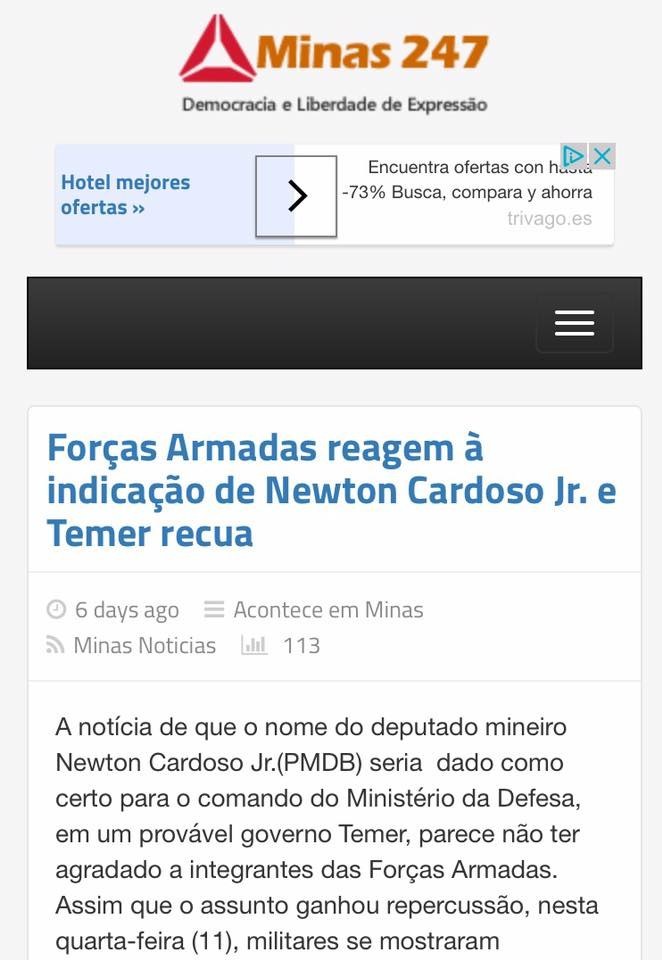 7.
Aqui ele recuou depois de pressão do próprio partido.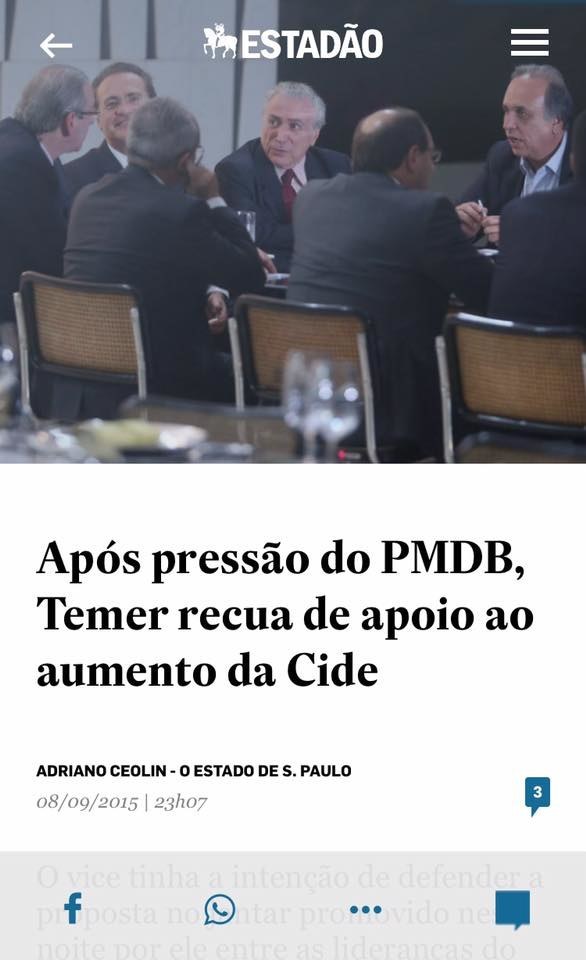 8.
Recuou na decisão de colocar uma mulher na secretaria de Cultura.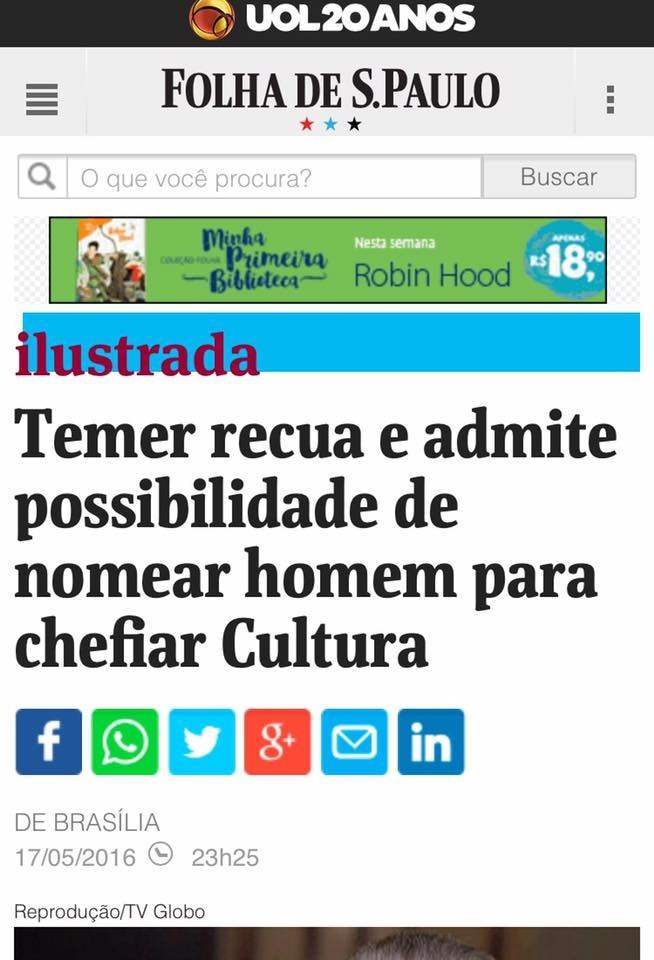 9.
Recua na decisão de fechar a secretaria das Mulheres.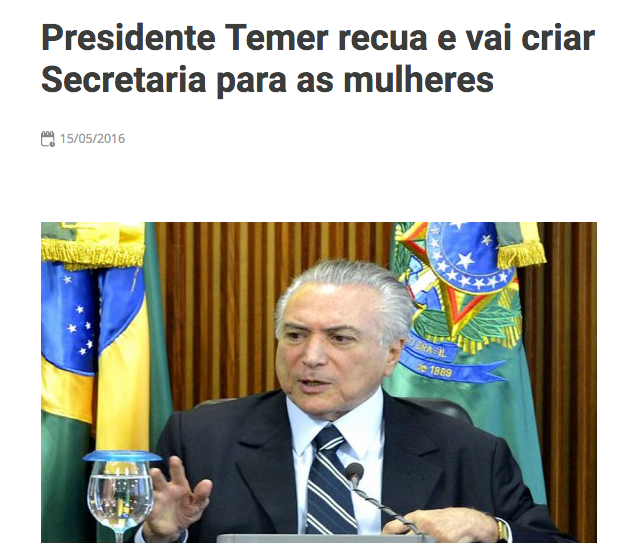 10.
Recuou também sobre anexar a Cultura à Casa Civil.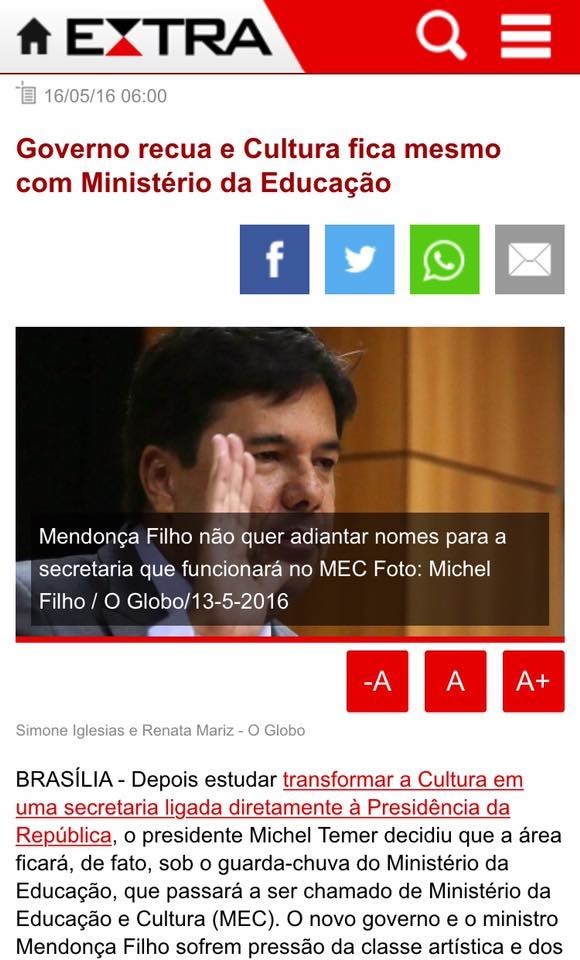 11.
Aqui o governo Temer recuou e ainda deu marcha ré.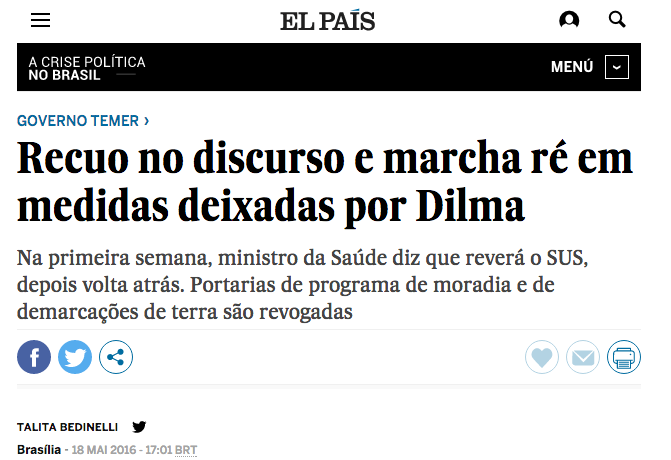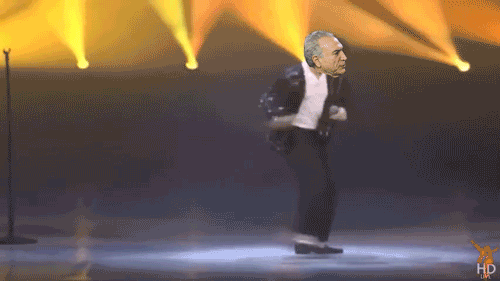 Looks like there are no comments yet.
Be the first to comment!