1.
As grades de um carrinho de supermercado fazem muito bem o papel de grelha.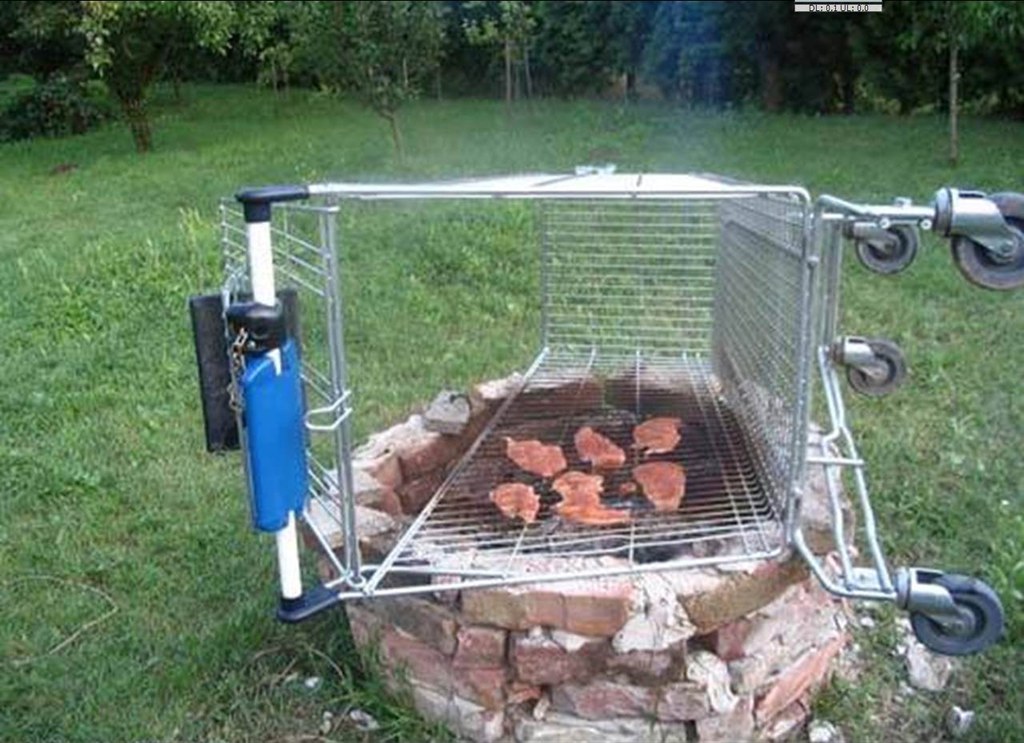 2.
E com ajuda de alguns tijolinhos ele pode até ser a própria churrasqueira.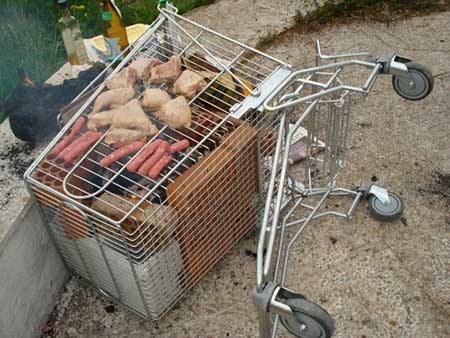 3.
Na falta dele há quem use um carrinho de mão mesmo.
4.
Quer melhor uso para aquele computador velho e lento?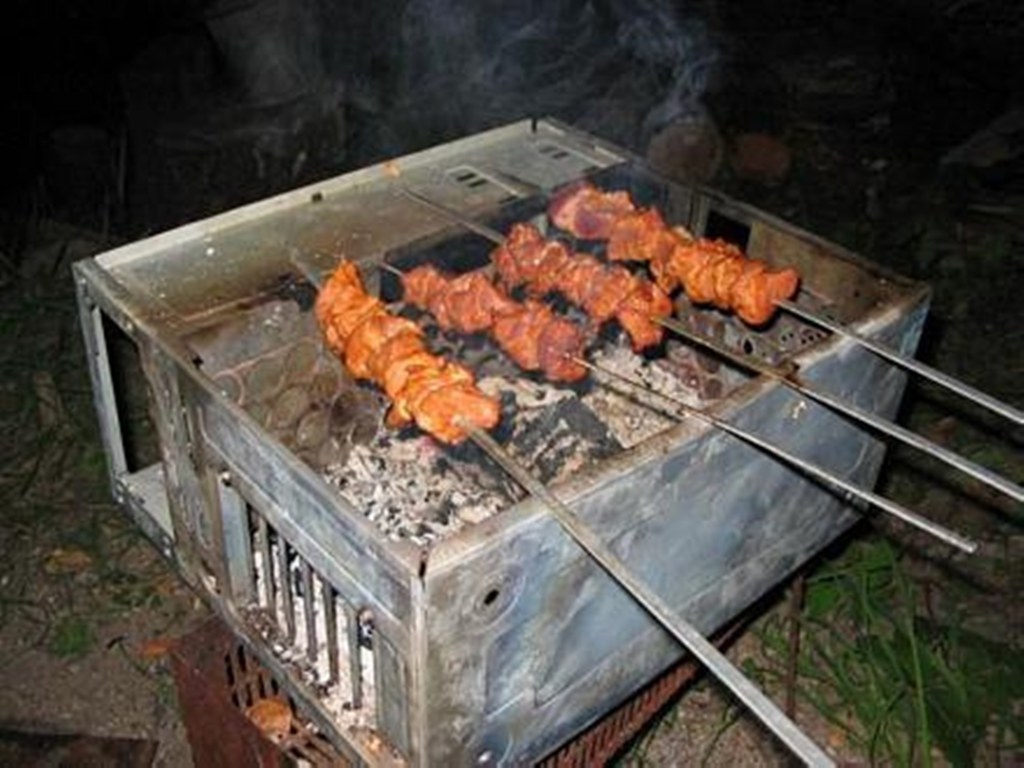 5.
Não é por falta de churrasqueira que essas lagostinhas vão ficar sem serem assadas.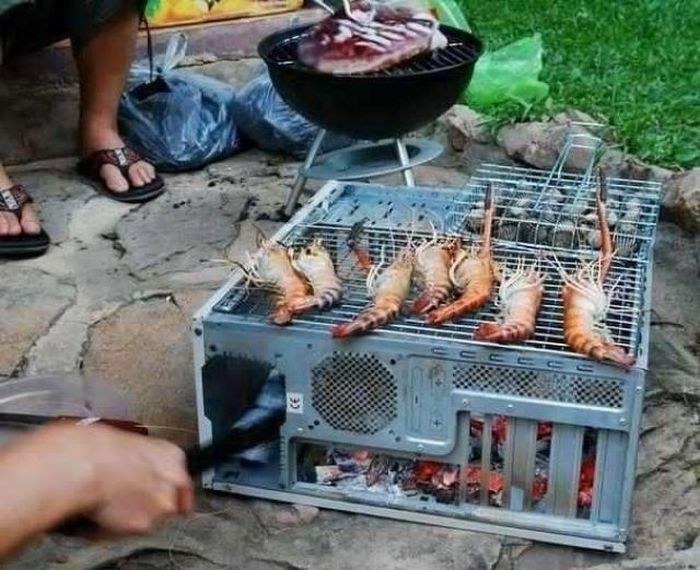 6.
O Mac é melhor ainda, já que tem o gabinete todo furadinho, como que feito para receber carne e pão para assar.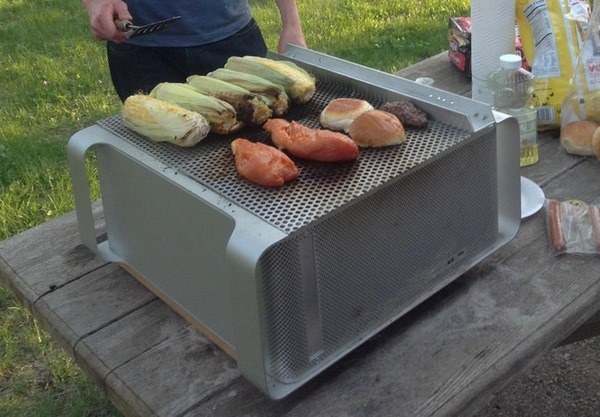 7.
Gambiarras e churrasco: duas paixões do brasileiro.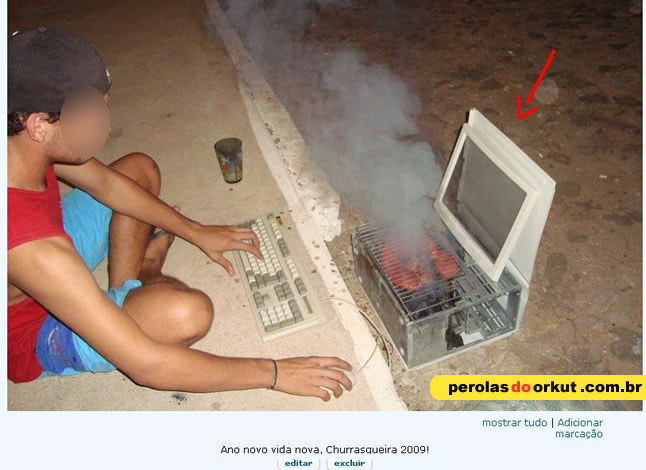 8.
Para porções individuais de churrasco, também tem soluções criativas.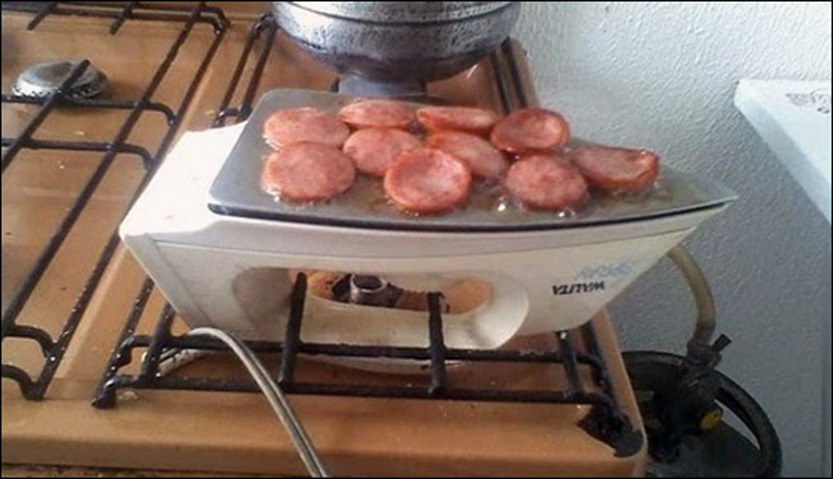 9.
Tem também esta latinha cortada, que faz um mini-churras.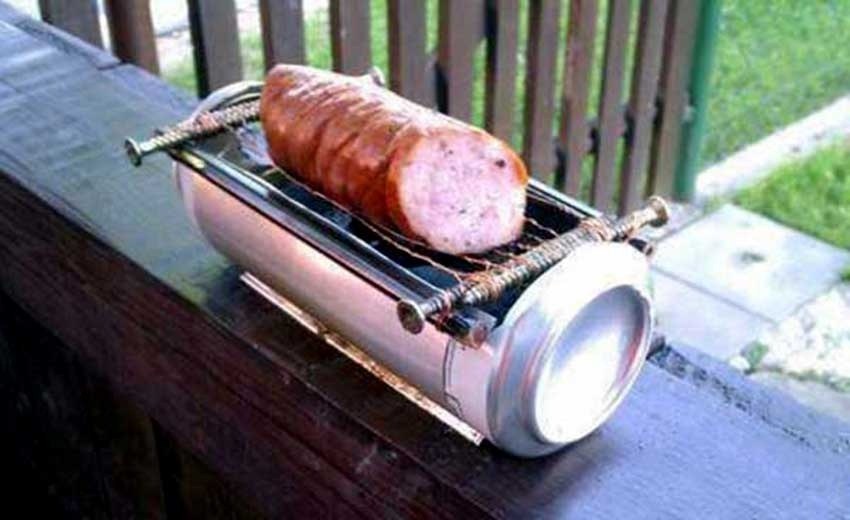 10.
Se você tem qualquer latinha vazia e algumas salsichas, já é o suficiente.
11.
Esta tirinha de bacon cabe tão perfeitamente dentro da chapinha que parece que foram feitos um pelo outro.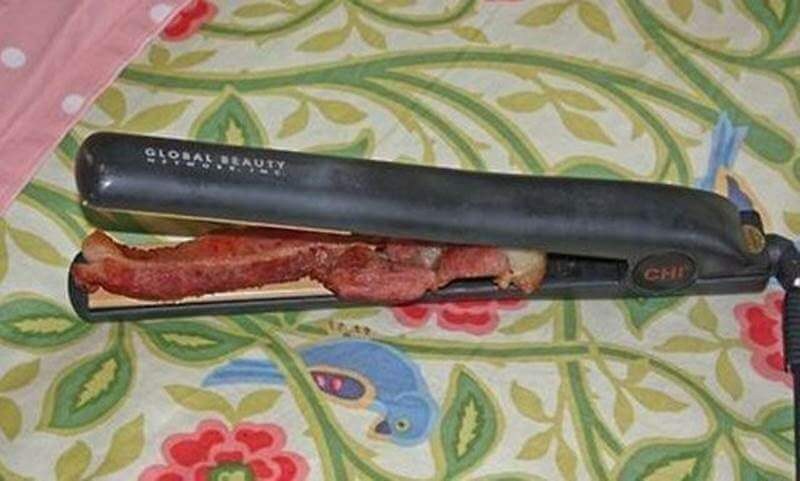 12.
Até uma PRIVADA pode servir de churrasqueira.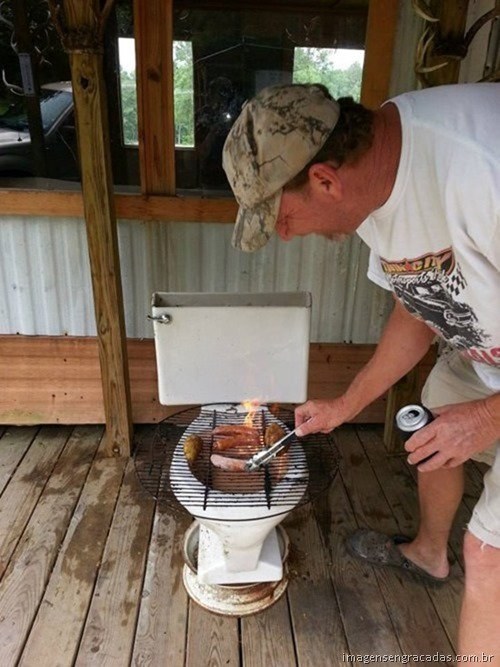 Looks like there are no comments yet.
Be the first to comment!