Depois de um ano e meio e mais de dez milhões de votos, a enquete promovida pelo site da Câmara que perguntava se a "definição de família é uma união entre homem e mulher" o conceito de família chegou ao fim. O "não" venceu por mais de 300 mil votos.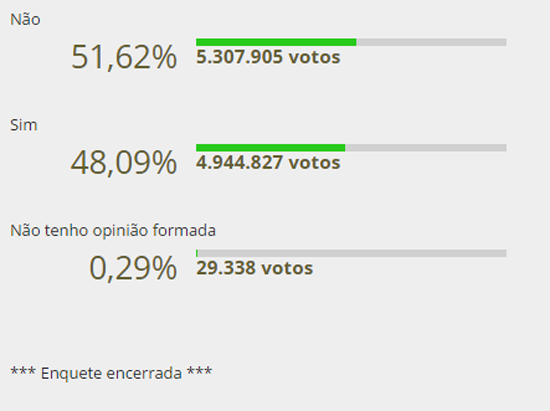 Defensores das duas respostas movimentaram as redes sociais nos últimos meses, pedindo votos para o "sim" e para o "não".
O senador Magno Malta (PR/ES) postou no Facebook uma reclamação do deputado Diego Garcia (PHS/PR), que suspeita de fraude na votação.
Looks like there are no comments yet.
Be the first to comment!