Muita gente mencionou também um "novo" comercial da Microsoft a favor do casamento igualitário.
A matéria do Estadão com a notícia e o vídeo do comercial ficou como a segunda mais lida de todo o site nesta sexta-feira (5).

Mas o comercial não é novo. Muita gente compartilhou a matéria sem ver que ela foi escrita em 2013.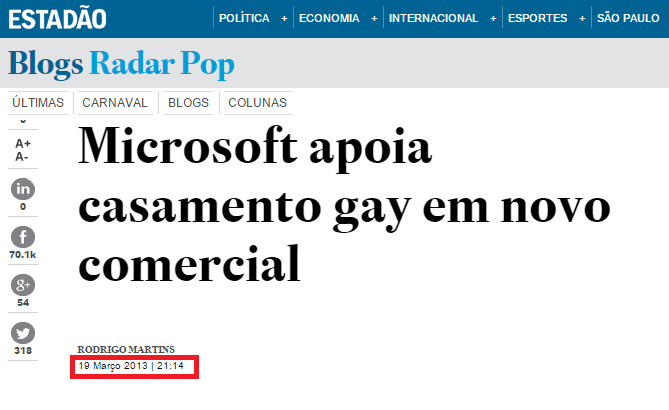 Looks like there are no comments yet.
Be the first to comment!