A jornalista Ana Prado relatou hoje no Facebook que um atendente da NET a adicionou no WhatsApp logo após ela ter recusado uma oferta da empresa. "Disse que não estava interessada, agradeci e desliguei. Agora o cara me adicionou sem permissão."

Ana tirou print da conversa. "Desculpa, mas fiquei curioso por conta da sua voz." Após a jornalista dizer que o que ele estava fazendo invasivo e pode render processo, o atendente riu.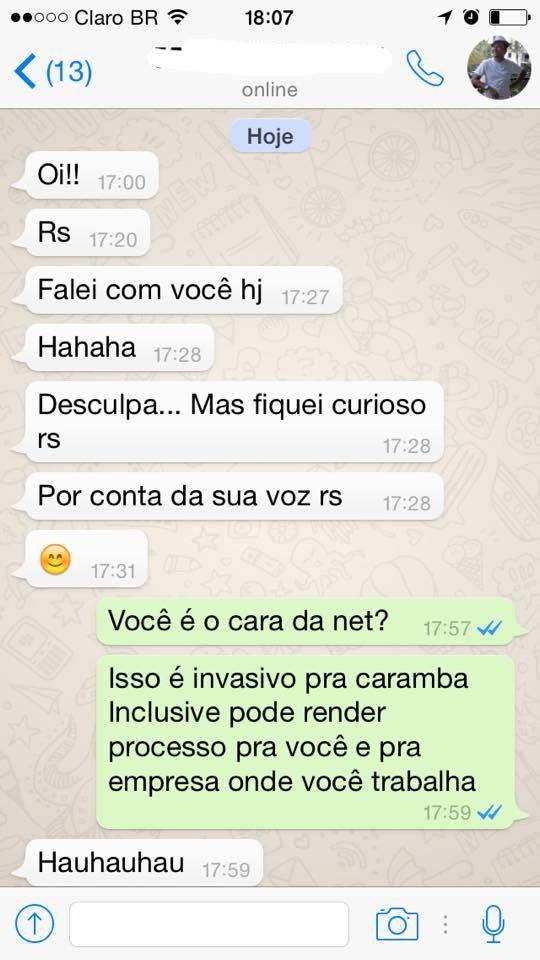 Depois disse que tem "acesso a todos os dados dos clientes" e se recusou a deletar o número dela.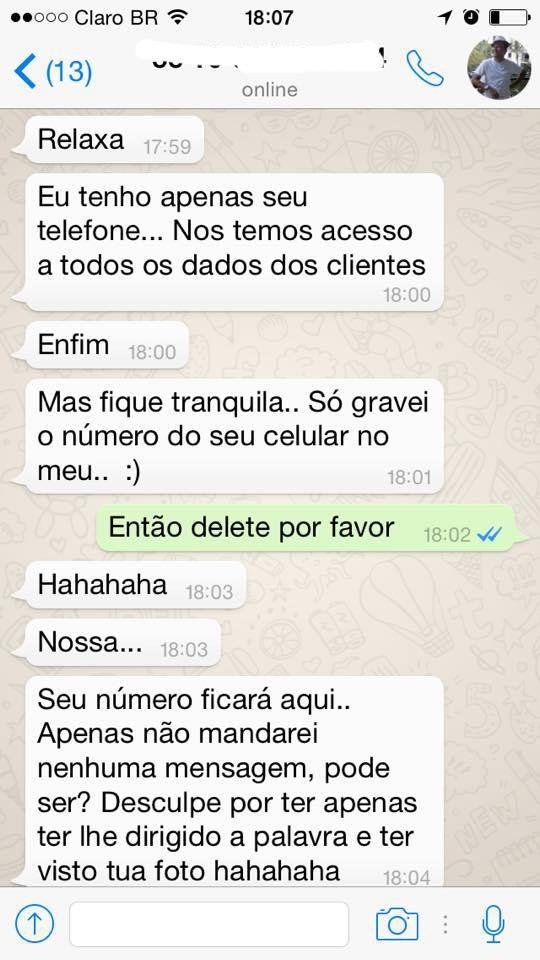 O atendente pediu desculpas em tom de ironia e ainda desafia Ana a processá-lo pela invasão.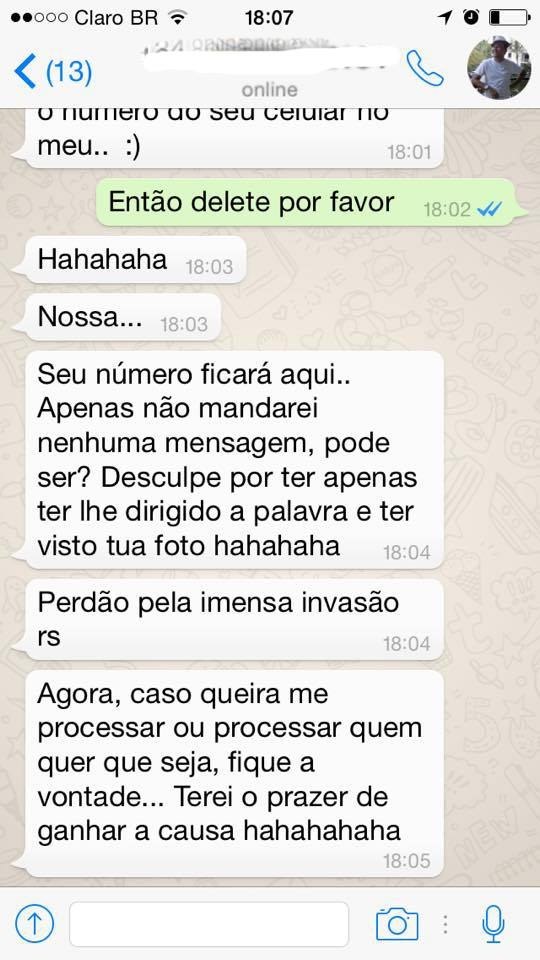 Ana cobrou uma resposta da NET pelo Twitter e recebeu a seguinte resposta: "estamos tomando as devidas medidas quanto à isto :/"
A empresa pediu ainda o telefone de Ana para pegar detalhes sobre o ocorrido.
Nos comentários da postagem surgiram outras histórias semelhantes, como a de Rafael, em que um atendente da Net pergunta se ele "assiste pornô".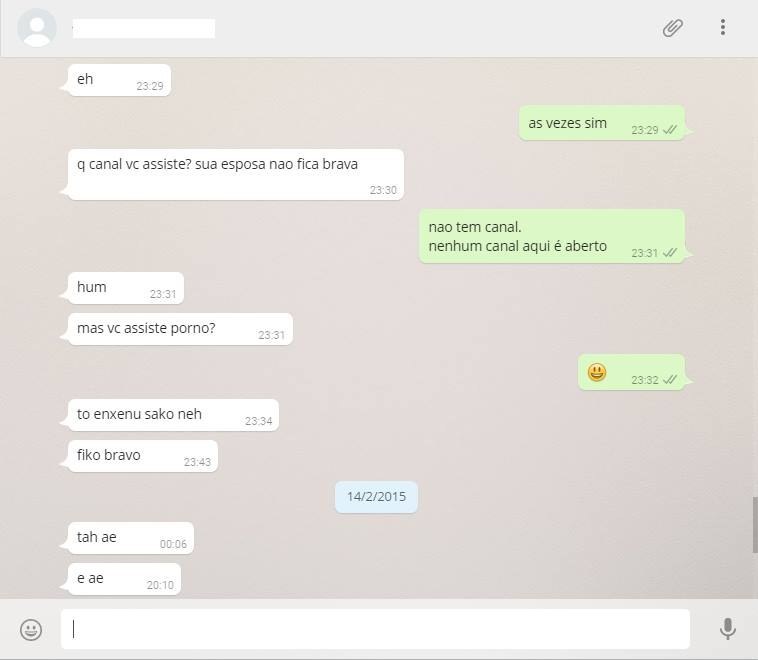 E ainda diz que pode isentar a TV dele com "o melhor pacote".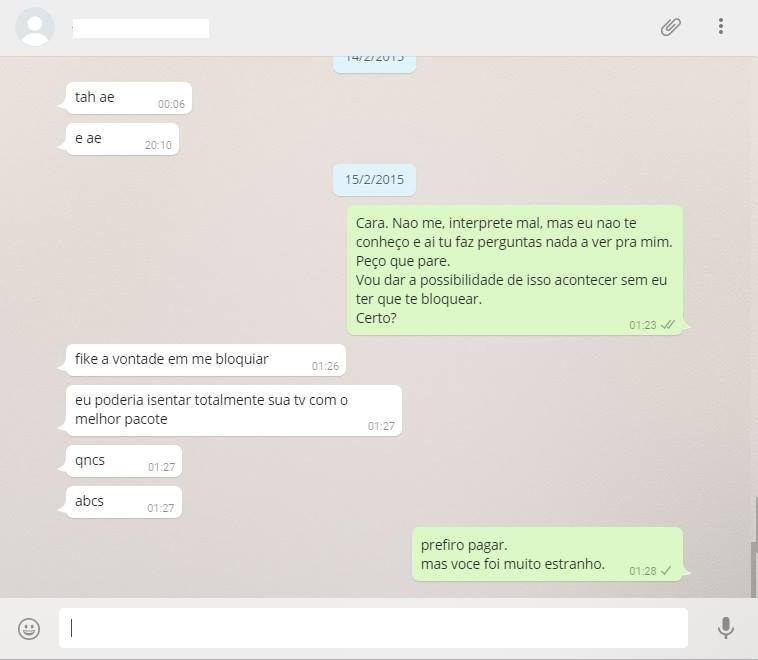 A mesma coisa aconteceu com a Bárbara, que também compartilhou um print da conversa com o técnico da NET. "Agora acho que a NET precisa repensar a política de segurança dos dados dos clientes", disse.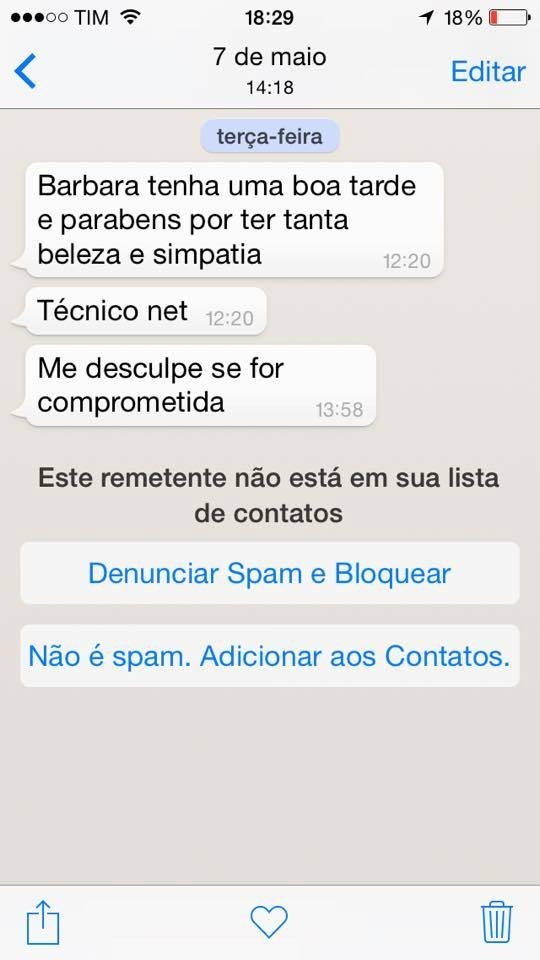 Você tem um caso parecido para nos contar? Deixe sua história nos comentários abaixo.
Looks like there are no comments yet.
Be the first to comment!