Certo. Então, você deve ter visto esse tuíte por aí. Ele foi postado pelo publicitário Lee Beattie.
Beattie contou ao BuzzFeed News que o cara à direita, Neil Thomas Douglas, é "um fotógrafo que estava viajando de Glasgow até Galway via Stansted noite passada para fotografar um casamento hoje".
Quando ele embarcou no seu voo da Ryanair, havia um cara sentado no seu lugar. Ele pediu ao sujeito para sair e quando o cara olhou para cima, ele pensou "puta merda, ele é igual a mim". Eles riram muito disso, todo mundo perto deles riu, eles tiraram uma selfie e foi isso".
O que foi bizarro.
E provavelmente você está pensando que a história acaba aqui.
Mas aí, Beattie diz:
"Neil então fez o check-in no seu hotel em Galway e descobriu que o seu sósia também tinha feito check-in no mesmo hotel antes dele. Eles riram."
O que foi bizarro.
Mas aí, Beattie conta:
"Mais tarde naquela noite, Neil foi ao pub e, novamente, seu gêmeo estava lá. Uma bizarrice total. Eles riram e beberam juntos."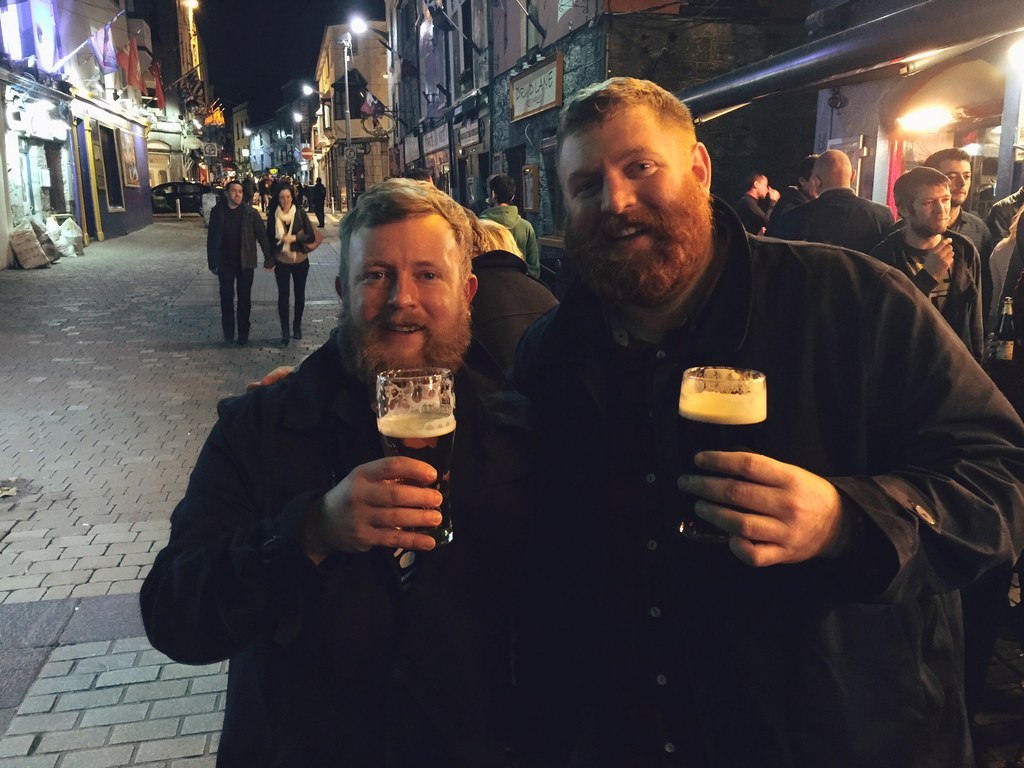 O BuzzFeed News não conseguiu falar com Douglas ainda porque ele anda ocupado fotografando um casamento. Mas Beattie conta: "Eles nem trocaram os nomes! Eles ficaram tão surtados que a conversa era só sobre 'BARBAS. IGUAIS.' Tudo o que Neil sabe é que o seu gêmeo estava em Galway passando o fim de semana com amigos".
O que foi estranho. Mas ENTÃO...
O tuíte de Beattie viralizou e continuam mandando o post para ESTE CARA porque...
...ele parece com os outros dois caras.
O que é bizarro.
E esta, senhoras e senhores, é a história sobre sósias mais esquisita de 2015. Agora precisamos organizar para que todos eles tirem uma foto juntos.
Looks like there are no comments yet.
Be the first to comment!