Swedish Sticky Chocolate Cake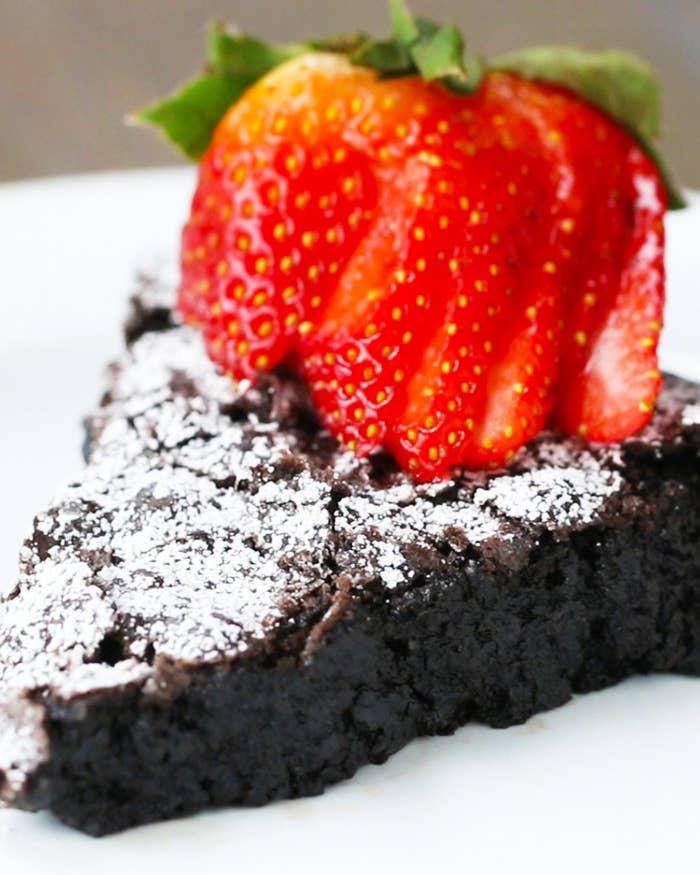 Here's what you'll need:
* 1⅓ cup sugar
* 2 eggs
* ½ cup flour
* ¼ cup cocoa powder
* Pinch of salt
* ½ cup butter, melted
* 1 tablespoon vanilla
* Butter
* Cocoa powder
* Powdered sugar
* Berries (optional)
Here's what you'll do:
* Preheat the oven to 350°F/180°C.
* In a medium bowl, whisk the sugar and eggs until the mixture is pale yellow in color.
* Sift in the flour, cocoa powder, and salt.
* Fold until incorporated.
* Mix in the butter and vanilla.
* Grease a pan with butter and sprinkle cocoa powder to coat.
* Pour in batter and smooth out. Batter will be very thick.
* Bake for 20 minutes or until the top has hardened. The center should still be soft.
* Sprinkle with powdered sugar.
* Enjoy with berries or alone!
Follow BuzzFeed's Tasty on Facebook for more crazy delicious recipes.