Best Ever Crispy Chicken Parmesan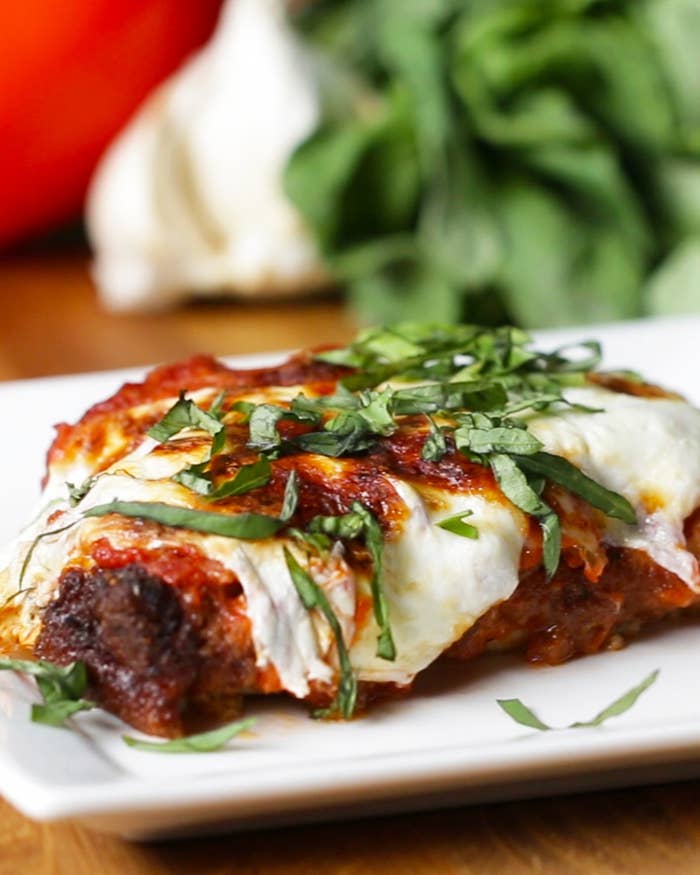 INGREDIENTS
2 boneless, skinless chicken breasts.
1 teaspoon salt
½ teaspoon pepper
½ teaspoon onion powder
1 cup flour
2 eggs
1 cup seasoned bread crumbs
2 cups marinara sauce
8 slices of fresh mozzarella
½ cup grated Parmesan
Basil, thinly sliced, to serve
PREPARATION
1. Preheat oven to 450°F (230°C).
2. Cut the chicken breasts in half widthwise to make 4 thin breasts.
3. Season the chicken with salt, pepper, and onion powder.
4. Coat the chicken in flour, then egg, and then bread crumbs.
5. Heat oil in a cast iron skillet and fry the chicken on both sides until brown, about 4 minutes each side. Transfer to a paper towel-lined plate to drain.
6. Place the fried chicken breasts in a baking dish. If they don't fit side by side, gently overlap them.
7. Pour the marinara over the chicken and top with mozzarella slices and Parmesan.
8. Bake for 10-15 minutes, or until the cheese is browned and bubbling.
9. Serve with freshly chopped basil.
10. Enjoy!