Brett Robertshaw, a talented musician from South Shore, Lancashire, was found dead in his bedroom by his aunt on 5 July.
It appears he timed a blogpost on his website detailing his battle with depression to go online after his passing.
The blog goes on to describe his struggles with schizophrenia symptoms, the impact of bullying, and his struggles with alcohol.
His mother, Cheryl (right), hopes his case will encourage other troubled people to seek help.
Earlier today, the news of Robin Williams' passing prompted some ignorant comments about the nature of mental illness to appear online.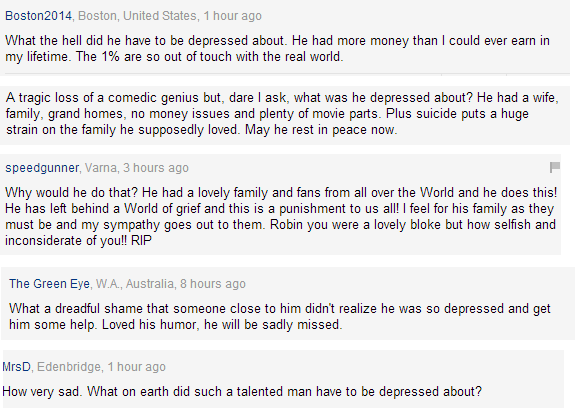 The Samaritans provides non-judgmental, confidential emotional support for those who need it. Call the organisation on 08457 90 90 90 or visit this website.