Many Twitter users were unable to sign in to the mobile web service and on some apps for nearly six hours on Sunday, company officials said.
The widespread outage mostly hit Android users between 7:00 p.m. and about 12:25 a.m. ET. Many users were signed out of Twitter on mobile browsers and couldn't get back in.
On TweetDeck, many posts were incorrectly backdated by a year.
The issue, which didn't seem to impact iOS, seems to have been resolved.
"This issue was due to a bug in our front end code, which has been patched.
We apologize for any inconvenience caused by this," read a message on the company's service outage Tumblr.
Some believed the issue was caused by Twitter leaping ahead to Dec. 29, 2015: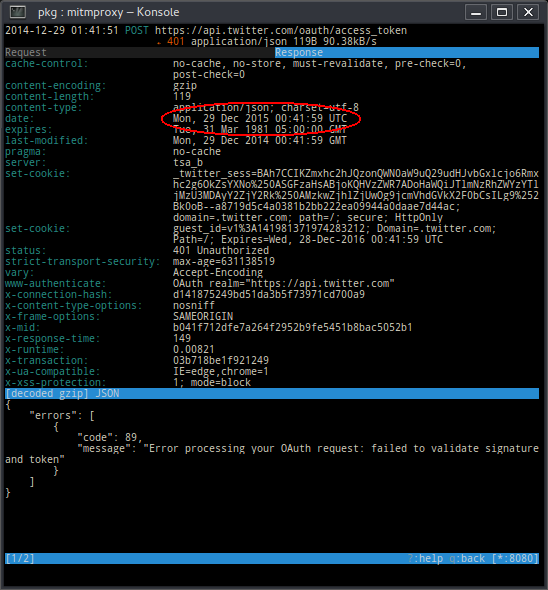 Other users reacted accordingly: