At least three people were killed and several injured in a suicide blast near a Shiite mosque in Rawalpindi on Wednesday, Dawn reported.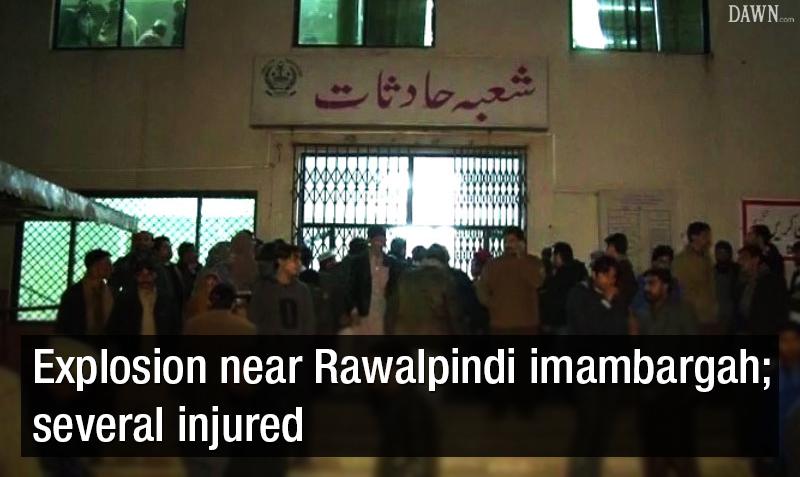 The victims were identified as Ghulam Hussain, Abdul Shakoor, and Syed Sakhawat Hussain, a spokesperson for the Pakistan Institute of Medical Sciences (PIMS) hospital told local television stations.
A suicide bomber detonated his vest outside the Qasar-e-Sakina Imambargah during evening prayers, according to local media reports. He was unable to detonate it completely, Dawn reported. The mosque is located on the highway linking Islamabad and Rawalpindi.
Hospitals in both cities declared an emergency following the explosion. The injured were rushed to PIMS and Poly Clinic Hospital.
"When I heard the first shot, I locked the door and told worshippers to hide in the hall," eyewitness Mohammad Yousaf told Geo News. "People rushed inside to the mosque and saved themselves."
Jundullah, a splinter group of the Tehreek-i-Taliban Pakistan, claimed responsibility for the attack, Reuters reported. A spokesman for the group said it was revenge for the Pakistani army's operation against militants along the Afghan border. Jundullah had pledged its support to ISIS in November last year.
This is the fourth sectarian attack on the Shiite community this year. The three other attacks also took place at Shiite mosques, or imambargahs.
This is a developing story, please check back for updates.