A "potentially historic" and "crippling" blizzard is set to pound the Northeast Monday with possibly up to 30 inches of snow, the National Weather Service said.
A blizzard warning was issued for New Jersey, New York, and New England ahead of the storm, which is expected to hit on Monday around 1:00 p.m.
The storm will continue Monday night into Tuesday and possibly into early Wednesday.
The storm will bring up to 30 inches of snow in some areas and wind gusts of up to 65 miles per hour, according to the National Weather Service.
In a press conference Sunday, New York City Mayor Bill de Blasio said the storm could be one of the biggest in the city's history.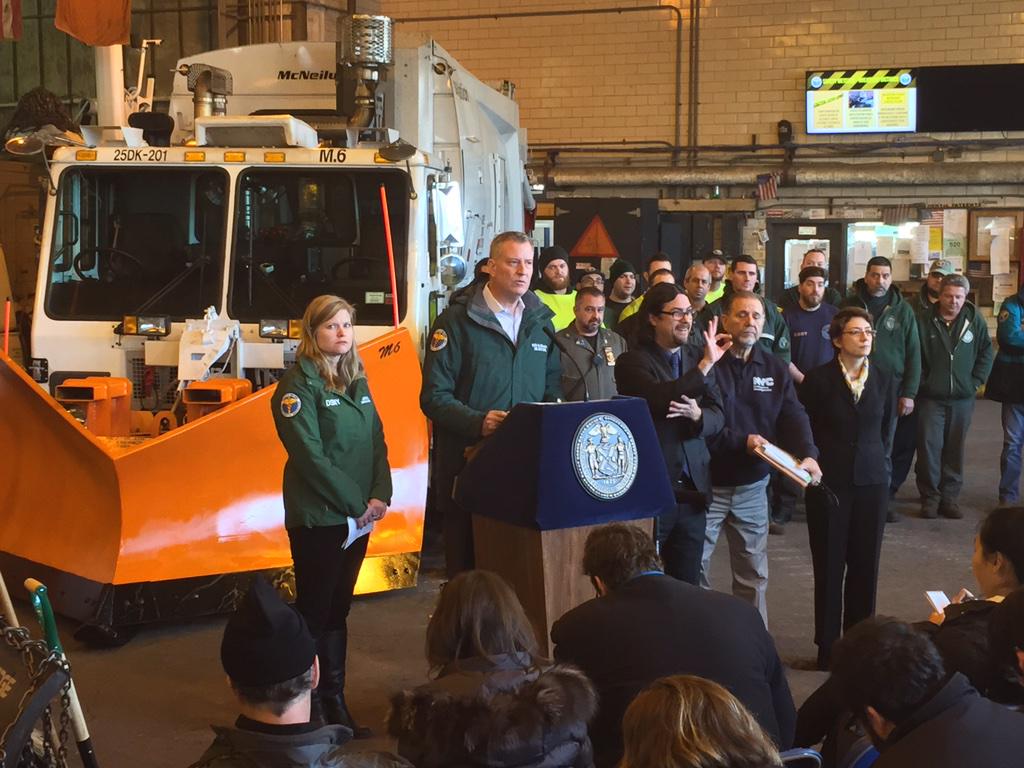 "New Yorkers should not underestimate this storm," de Blasio said.
De Blasio implored New Yorkers to stay off the roads and avoid traveling if necessary. He also warned people to stay out of the city parks.
"Even walking should be kept to a minimum," he said.
The current New York City snowfall record is 26.9 inches in February 2006.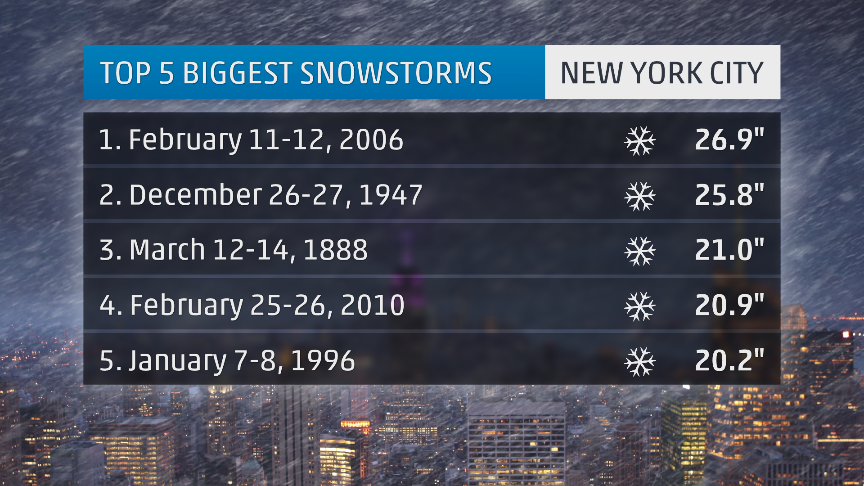 Major airlines have already canceled more than 1,650 U.S. flights Monday and more than 1,450 others for Tuesday, according to the tracking service FlightAware.
Most of the flights were canceled in New York–area airports, including more than 1,000 flights canceled in Newark, New Jersey, more than 600 at JFK, and nearly 500 at LaGuardia.