Twitter CEO Dick Costolo announced in a tweet on Wednesday morning that any users who shared graphic images relating to the alleged beheading of photojournalist James Wright Foley would have their account suspended. He included a link to a New York Times article about Foley.
Costolo added that the social network has already been deleting the accounts of those showing graphic images. This comes as many users have been demanding that Twitter do something to address the growing issue of graphic images appearing in users' feeds without any warning.
The calls for action peaked after a YouTube video emerged last night that appeared to show the militant group Islamic State of Iraq and Syria, or ISIS, beheading American photojournalist Foley. Many users have also requested that anyone sharing images of Foley should avoid posting pictures of the appeared execution.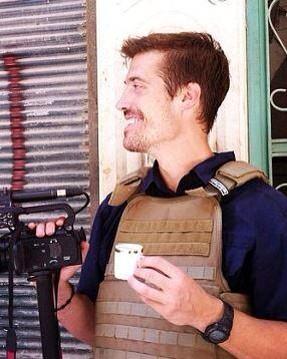 One Twitter user who releases updates about ISIS noticed on Tuesday night that various social networks were removing accounts related to the militant group in Syria and Iraq.