Tristen Kurilla, 10, is being held without bail Tuesday after being charged as an adult with criminal homicide, the Associated Press reports. Kurilla is charged in the death of Helen Novak, a 90-year-old woman who was being cared for by his grandfather.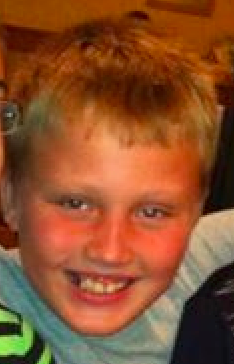 According to an affidavit, Kurilla confessed to pressing down on Novak's throat for 4-5 seconds and then punching her in the throat and stomach five times.
Kurilla then reportedly told his grandfather that Novak was bleeding from her mouth. When Kurilla's grandfather checked on the woman she was not bleeding, but looked scared. The woman was found unresponsive a half hour later.

"I killed that lady," Kurilla told Pennsylvania state police. The boy said that he was mad at Novak for yelling at him and that he did not intend to kill the woman.
An autopsy found blunt force trauma to Novak's neck consistent with Kurilla's description of events. The boy's mother told police that "he has some mental difficulties."
It's unclear if Kurilla's mental issues are formally diagnosed at not, but it may affect his ability to stand trial. A bail hearing has been set for Wednesday.
Download PDF
Ryan Broderick is a reporter for BuzzFeed News and is based in London.
Contact Ryan Broderick at ryan@buzzfeed.com.
Got a confidential tip? Submit it here.