Swedish Radio correspondent Johan-Matthias Sommarström posted an image to Twitter on Thursday of a young Palestinian boy he came across who was pretending to be a journalist with a "home made flak jacket."
As he began to head back to his hotel after a day of reporting on the violence plaguing the Strip, the boy, Yazan Hilliss, reportedly told Sommarström, "I am a journalist. I am reporting on what is happening here, this is my flak jacket."
The correspondent then loaned the boy his helmet to "complete the look," the Huffington Post reports.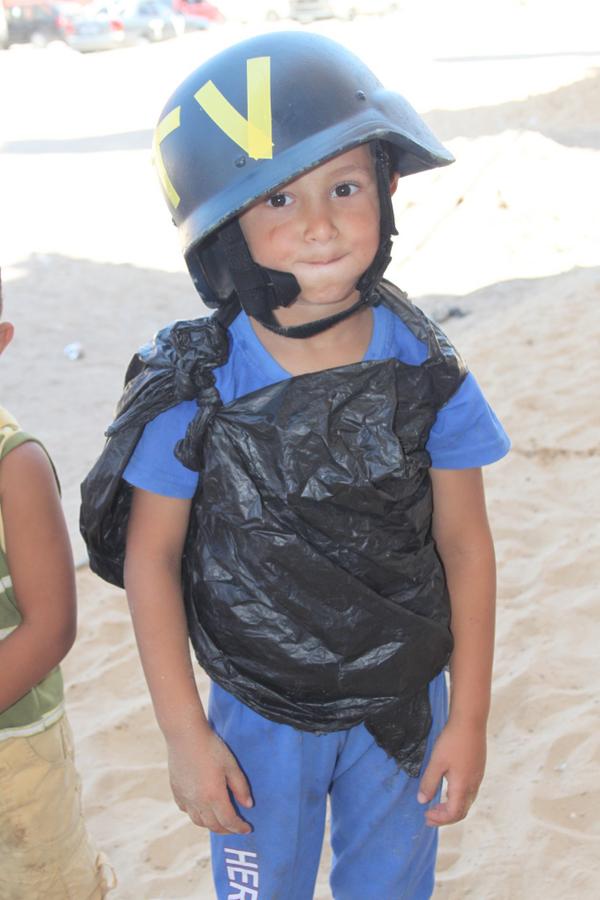 "For a moment he shone with pride. His friends were laughing happily and dancing around him. He got a little embarrassed and then I took the picture," Sommarström reportedly told Sveriges Radio.
The picture of the boy posing in his garbage bag jacket got over 9,000 retweets as of Sunday night.
"For me the picture is a powerful example of children's strong will to survive," Sommarström said. "He has seen us journalists go in and out of the hotel, he has seen that we survive. I think that in his pretend play he wants to be like us, someone who survives."