The National Bolivarian Guard raided four protest camps in Caracas early Thursday morning, in an attempt to quash the last remnants of a wave of unrest that has shaken the government of President Nicolas Maduro.
Heavily armed members of the military marched on the camps at 3 a.m. local time, according to reports. Anti-Maduro protesters had set up the camps nearly a month ago as a form of civic resistance.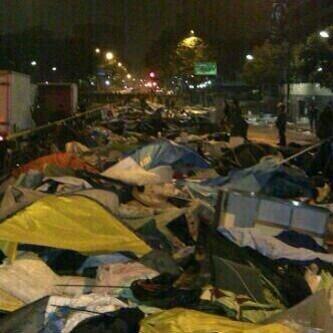 "We were brutally intimidated," Francia Cacique, a 24-year-old organizer at one of the camps, told Reuters. "They say we have drugs and weapons, but that's just an excuse. I ask the world to understand that this has become a dictatorship."
The Maduro administration said the protest camps were "violent" and insisted that it had respected the human rights of those detained.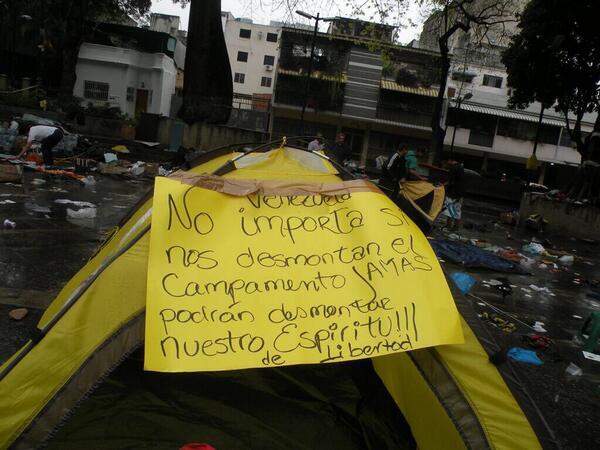 The protesters, many of whom are relatively wealthy students, say they are standing up against a repressive government's disastrous management of the oil-rich nation's economy. For his part, Maduro has said that the protesters are reactionary elements who are plotting a coup against his socialist government with the help of the United States.
Seen by many as an heir to the deceased Hugo Chavez, Maduro has continued his predecessor's legacy of aiding Venezuela's poor with large-scale social spending, making his country one of the most egalitarian in Latin America. But his unorthodox economic policies have also brought about shortages of staple products, from milk to flour. Last week, the government was forced to issue food rationing cards to its citizens.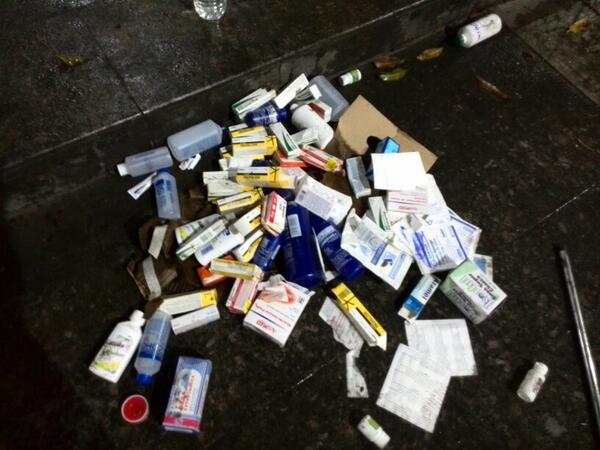 The raids come as the United States legislature gets ready to impose a new set of sanctions on the Maduro administration.
Spearheaded by Republican Marco Rubio, the bill would allocate millions of dollars to promote "democracy and the rule of law" in Venezuela, freeze assets associated with the regime, and ban Venezuelan officials from visiting the U.S.
At least 41 people on both sides of the conflict have died since the beginning of the protests and many more have been injured, according to Reuters.