Fighting erupted Friday between pro-Russia militants and Ukrainian soldiers in the Ukrainian city of Mariupol, leaving at least three dead and dozens wounded, amid scenes of burning buildings, bloodied bodies, and smoke filling the streets.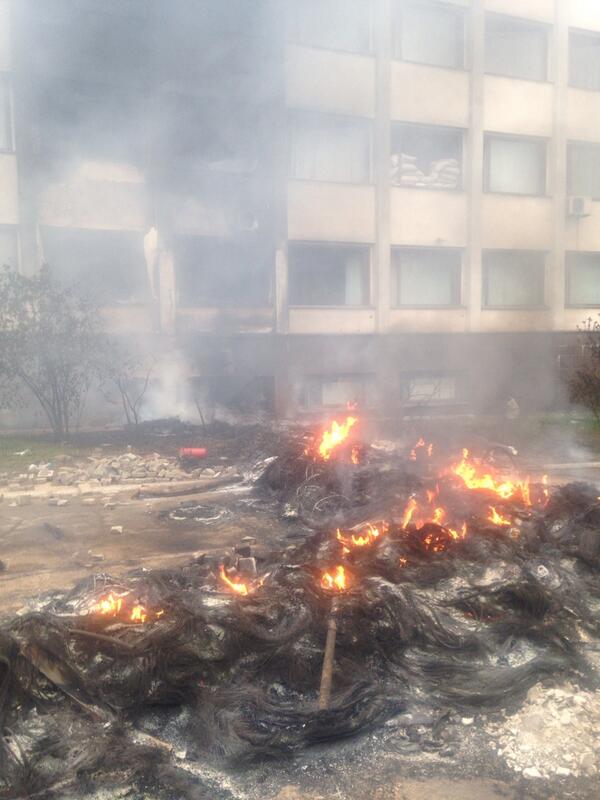 Both sides disputed the number of dead and wounded. Ukrainian authorities said that 20 pro-Russian militants were dead, while Donestsk medical authorities told The Guardian that three people were killed and 25 wounded.
Images live-streamed and posted to social media showed destroyed banks and government buildings, tire barricades, and armed men roaming the streets. Graphic pictures also showed a dead body, covered by a blanket.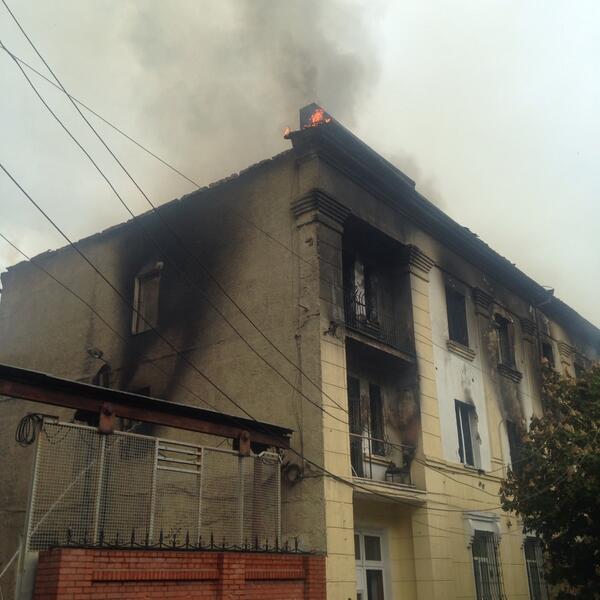 Journalists on the ground reported hearing both automatic weapons and several loud explosions.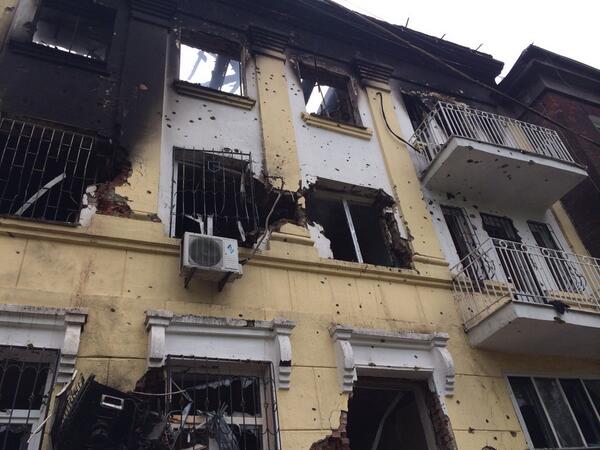 Here, people try to stop an armored Ukrainian tank from moving through the streets of Mariupol, with gunfire and shouts in Russian in the background.
At one point, pro-Russian militants seized a different abandoned Ukrainian tank, raised the Donetsk separatist flag above it, and paraded it through the streets.
The renewed unrest between Ukrainian soldiers and pro-Russian militants coincided with a holiday to celebrate WWII's end and honor those killed fighting Nazi Germany for the Soviet Union — and stoked fears about the outcome of Sunday's vote.