Local media reports that controversial Toronto Mayor Rob Ford is dropping out of the 2014 mayoral election, and his brother is running in his place.
Mayor Ford's spokesman Jeff Silverstein made the announcement at City Hall.
His brother Doug Ford has filed paperwork to run for mayor, while Rob Ford will run for city council instead. His nephew, Michael Ford, has withdrawn from the Ward 2 councillor race to make this possible. Toronto politics are strange, eh?
Rob Ford said in a statement Friday: "My heart is heavy when I tell you that I'm unable to continue my campaign for re-election as your Mayor."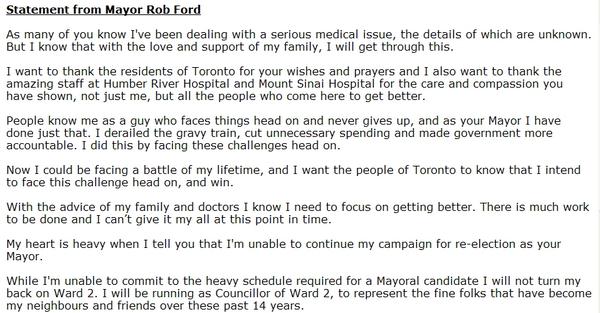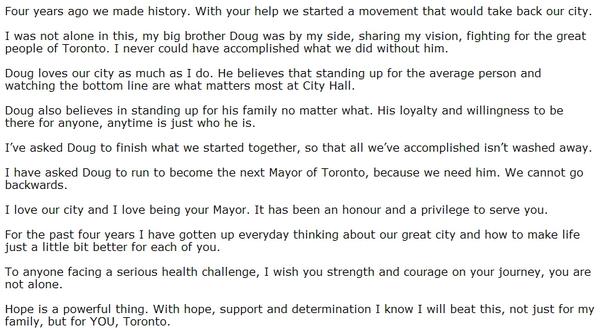 Michael Hayes is a senior reporter for BuzzFeed News and is based in New York.
Contact Mike Hayes at mike@buzzfeed.com.
Got a confidential tip? Submit it here.