U.S. Airways Flight 1702 skidded off the runway upon takeoff Thursday evening at Philadelphia International Airport. Emergency crews responded to the scene immediately and evacuated passengers.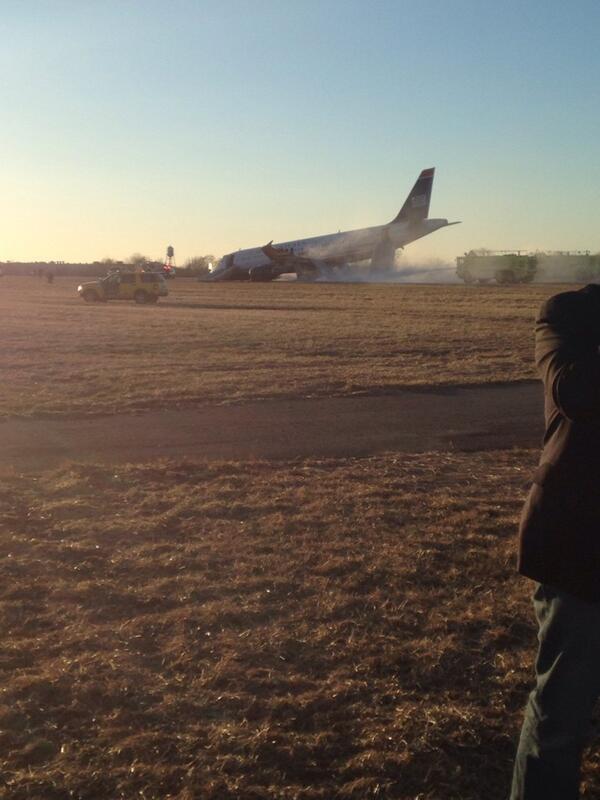 One person requested medical assistance, a U.S. Airways spokesperson said to BuzzFeed in an email.
Dennis Fee posted this photo of the crash on Facebook. "Plane just crashed. But we are ok," he said.
Fee said on Facebook the plane had "just started to get airborne" during takeoff when the incident occurred.
Flight 1702 was departing Philadelphia for Fort Lauderdale when the jet's front landing gear collapsed, forcing the pilot to abort takeoff.
"Flight 1702 from Philadelphia to Fort Lauderdale blew a tire on takeoff and the pilot elected to abort takeoff," a U.S. Airways spokesperson said.
The airport was put on a ground stop after the incident.
U.S. Airways said to BuzzFeed that they "are re-accommodating passengers on a new aircraft, which is scheduled to depart later this evening."
Michelle Broder Van Dyke is a reporter and night editor for BuzzFeed News and is based in Hawaii.
Contact Michelle Broder Van Dyke at michelle@buzzfeed.com.
Got a confidential tip? Submit it here.