After the World Cup match Monday, Delta airlines tweeted about America's win with the number of goals each team made over a picture of the Statue of Liberty for the U.S. and a giraffe for Ghana.
People were quick to point out that Ghana, while part of the African continent, is not home to giraffes.
Delta's first attempt to apologize was quickly deleted, because it included an ill-timed typo: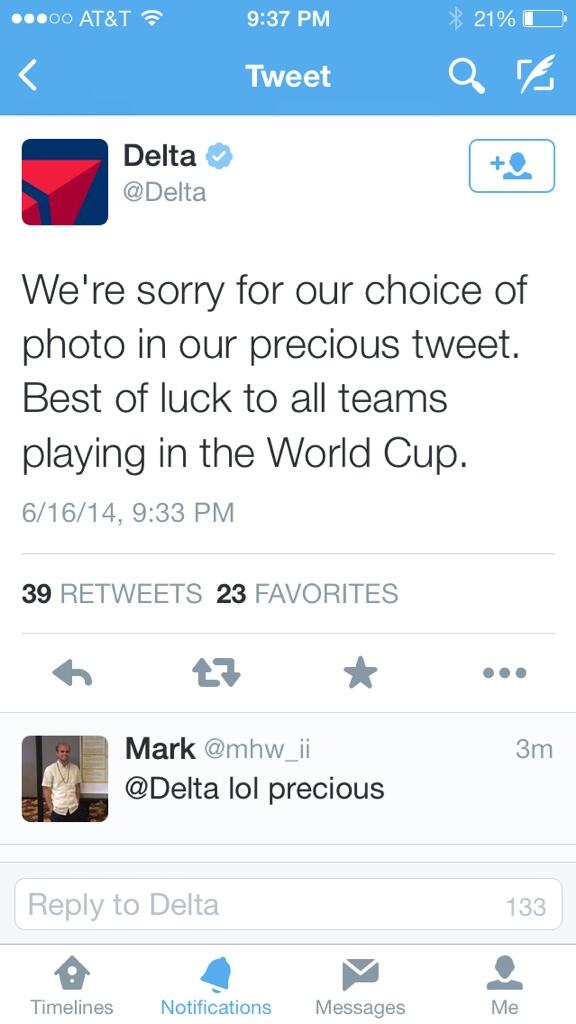 It was followed up with a typo-free apology tweet:
"We're sorry for the picture previously tweeted," Delta spokesperson Kate Modolo told BuzzFeed. "It was made in the spirit of the game and in the spirit of the World Cup. We wish the best of luck to all teams."
Michelle Broder Van Dyke is a reporter and night editor for BuzzFeed News and is based in Hawaii.
Contact Michelle Broder Van Dyke at michelle@buzzfeed.com.
Got a confidential tip? Submit it here.