Mark Bober, an Apple employee, tweeted this picture with Tim Cook at the San Francisco Pride Festival.
The 44th Annual San Francisco Pride Parade comes just two days after a CNBC host, Simon Hobbs, accidentally outed Tim Cook — who is widely reported to be gay, but has not formally come out — during a panel discussion.
Cook has yet to speak directly about his sexual orientation, but he has consistently spoken about LGBT rights as a human rights issue.
Thousands of Apple employees attended the parade and wore the specially designed Apple Pride shirts.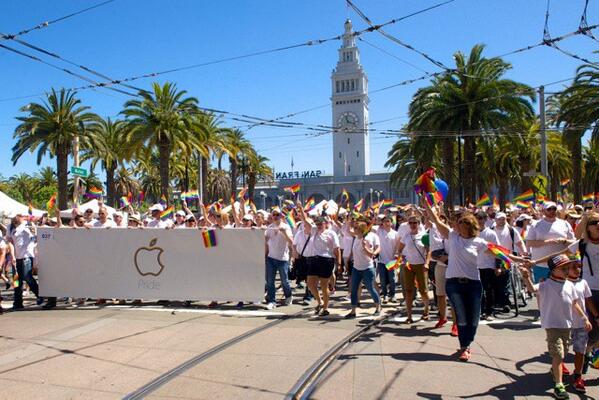 Company employees also handed out iTunes gift cards to those attending the parade.
Tim Cook greeted employees and their families early in the morning, but did not march in the parade himself, Reuters reported.
Many Apple employees posted their selfies with Cook from the Pride Festival: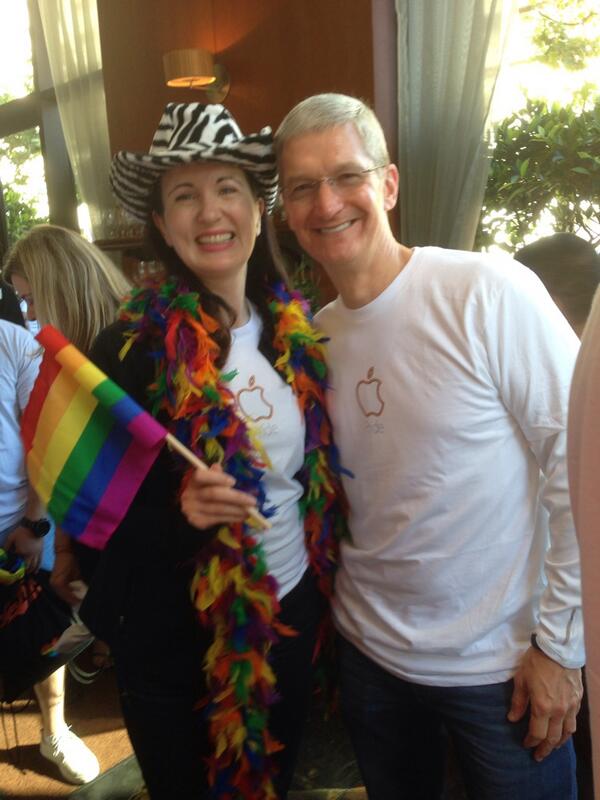 Michelle Broder Van Dyke is a breaking news reporter for BuzzFeed News and is based in Honolulu.
Contact Michelle Broder Van Dyke at michelle@buzzfeed.com.
Got a confidential tip? Submit it here.