A Brigham and Women's Hospital doctor died Tuesday evening after he was shot twice earlier in the day.
Dr. Michael Davidson was left with life-threatening injuries after the Tuesday morning shooting and went into surgery. He later died, Boston police said.
His killer died at the scene of a self-inflicted gunshot wound, authorities said. Stephen Pasceri, 55, taken issue with prior treatment of his mother at the hospital, the Boston Globe reported.
Police Commissioner William Evans said Pasceri came in to the hospital asking for the specific doctor. The shooting took place inside the Shapiro building, where the cardiovascular unit is located.
"There has been a shooting in the Shapiro building, and the suspect has been apprehended," Brigham And Women's Hospital said in a statement. "The Shapiro center has been locked down, and all staff are asked to remain in place."
Davidson was a cardiac surgeon at the hospital.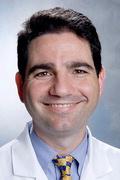 As word of his death spread, many offered condolences for his family and coworkers.
This is a developing story. Check back for updates and follow BuzzFeed News on Twitter.