#Breaking: Photos of threatening ricin letter sent to @MikeBloomberg obtained exclusively by @ABC.

— Aaron Katersky (@AaronKatersky)
Aaron Katersky
@AaronKatersky
#Breaking: Photos of threatening ricin letter sent to @MikeBloomberg obtained exclusively by @ABC.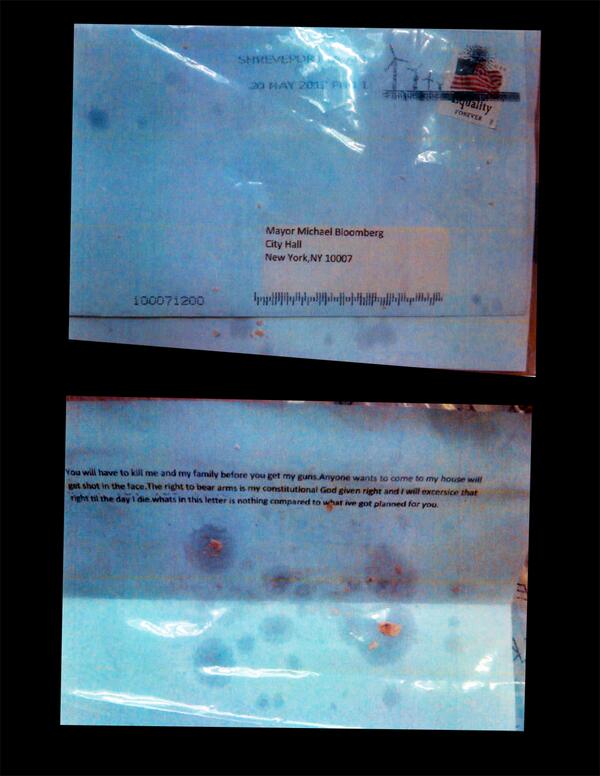 ABC News has obtained photos of a letter apparently sent to New York Mayor Michael Bloomberg's office and the headquarters of Mayors Against Illegal Guns, his gun-control advocacy group. The envelope is postmarked May 20, from Shreveport, La. Authorities said Wednesday that both copies of the letters tested positive for ricin.
The photos surfaced Thursday, hours after police said that President Obama received a similar letter.
Jessica Testa is a national reporter for BuzzFeed News and is based in New York.