Global stars Amadou and Mariam and Grammy winner Oumou Sangaré teamed up with renowned regional musicians to record this Ebola awareness-raising song. It's called "Africa Stop Ebola," and it's awesome.
That's probably not the Ebola song you've heard about this week, though.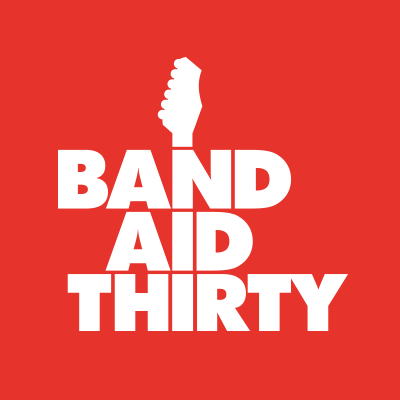 British rocker Bob Geldof wants to rerecord his famous famine song "Do They Know It's Christmas?", retro-fitted for Ebola.
The ensuing media storm frustrated some grassroots activists.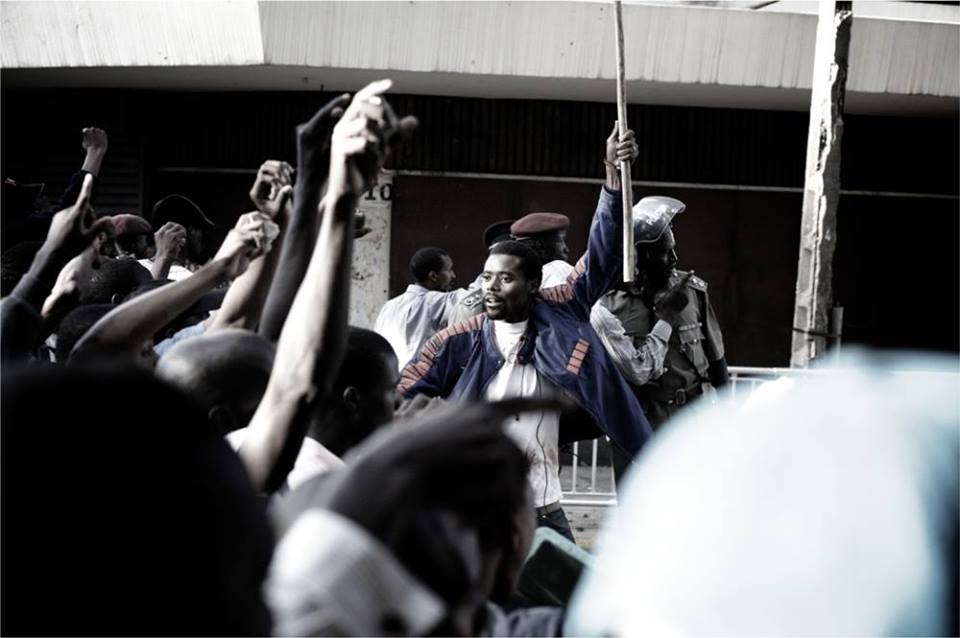 Fighting Ebola with music is nothing new in West Africa.
In May, "Ebola in Town," recorded by D-12, Shadow and Kuzzy of 2 Kings, was hugely popular in Liberia. Various other local artists released their own Ebola songs, focused on raising awareness, in the months that followed.
Jingles, as they're popularly called in Liberia, are a form of public service announcement popular across Africa (really. Africa.). International NGOs often fund such songs, and there's been an infusion of cash in West Africa for "health promotion," "sensitization," and other international aid-world words for bringing educational information to the masses.
Boima Tucker, better known as the DJ Chief Boima, wrote a great roundup for the journal Cultural Anthropology last month of Ebola tunes from the region.
Then there's the logo problem. The embedded brand plug seemed tacky to some viewers, but the bigger issue is that Ebola isn't all over Africa.
It's just in this part, right here.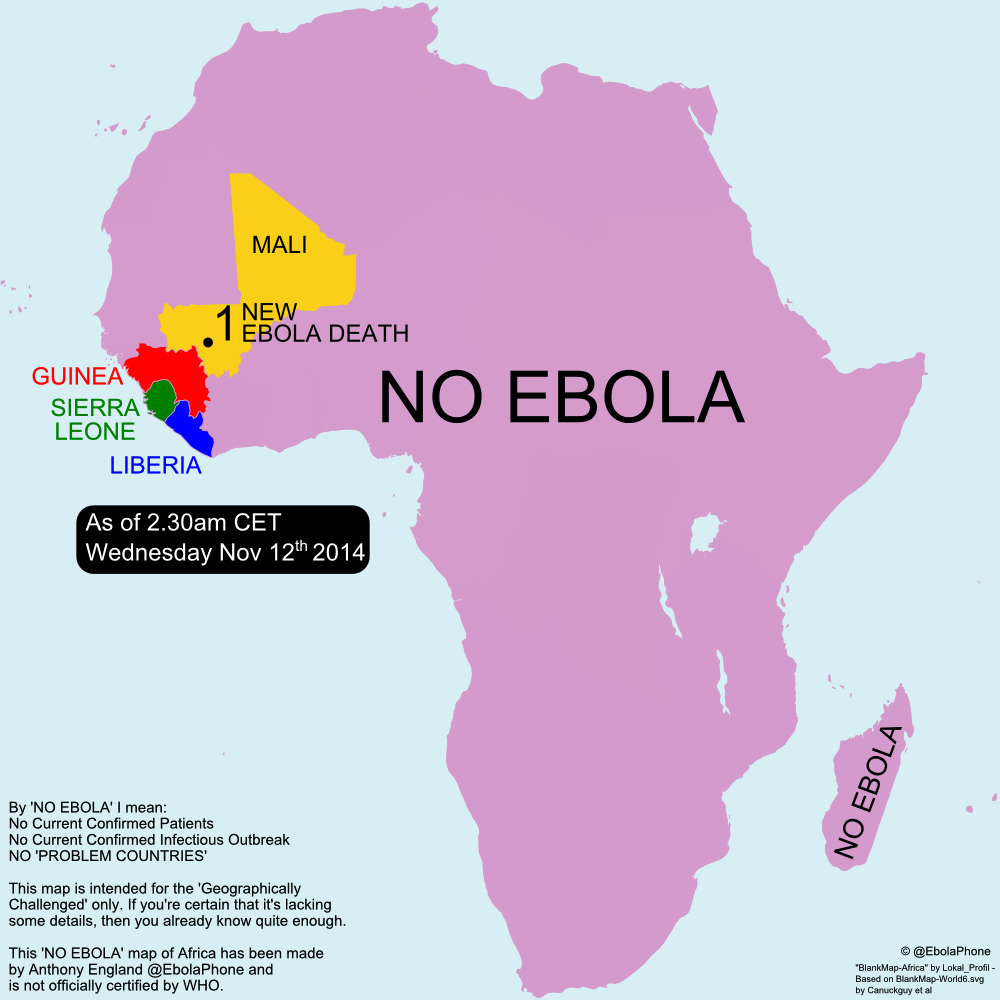 Which, by the way, is about this big.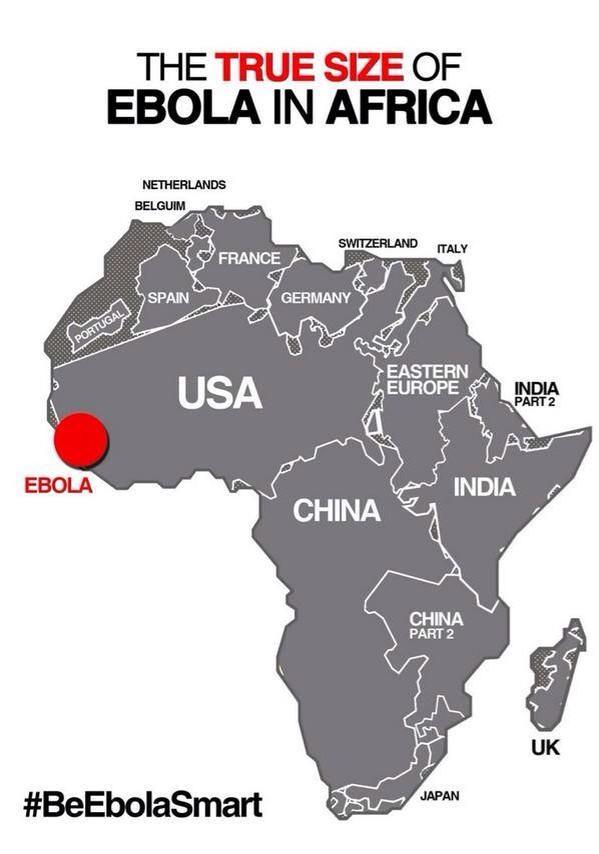 All proceeds from iTunes purchases of "Africa Stop Ebola" will be donated to Doctors Without Borders.
Musicians aren't the only people looking to reverse the traditional flow of aid from the West. Africa Responds, a grassroots response initiative led by four Africans, is also raising funds for Liberian organizations at the forefront of Ebola outreach and prevention.