In what might be the most Belgian thing to happen in the history of Belgium, the country's prime minister has been coated in chips and mayo by anti-austerity protesters.
Charles Michel was addressing an audience in the town of Namur on Monday when a group of protesters ambushed him with squeezy bottles of mayonnaise and some deep fried potatoes.
According to Belgian newspaper Le Soir, the attack was carried out by four female protesters from a group called LilithS. They claim to be a splinter of Femen, the Ukrainian group which became famous for topless protests against figures in positions of authority,
In a statement, the group said they were protesting against the spending cuts imposed by Michel's centre-right government: "The social model is destroyed in the name of an absurd competitiveness leaving the well-being of the people at the door of the ministries."
The group complained that in mayo-loving Belgium the people can only have "chips seasoned with austerity".
Michel appeared unflustered by the attack.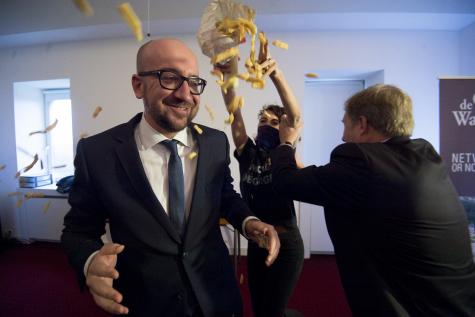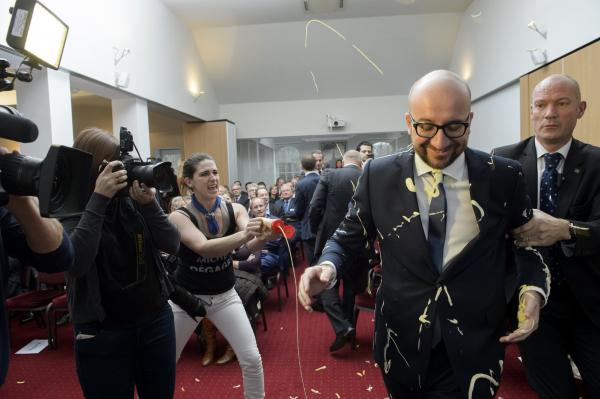 The prime minister left the room, changed his suit, and returned to the stage to complete his speech. He will not be making a complaint.
And this photo shows the crime scene after the highly calorific attack.