Like a nightmare, millions upon millions of bees poured from a toppled semi-truck Tuesday evening in Delaware.
The truck was hauling 460 beehives from Florida to Maine when it crashed on Interstate 95 onramp near Newark, Delaware, according to local police. The crash happened when the truck failed to completely negotiate a turn.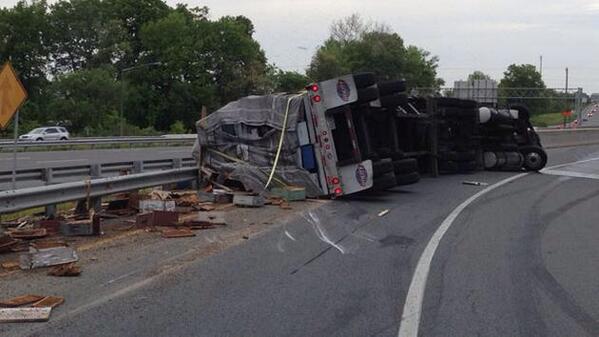 Police say 16 to 20 million bees swarmed around the truck after the crash.
The swarm of bees was so thick police couldn't even get close to the truck for almost an hour.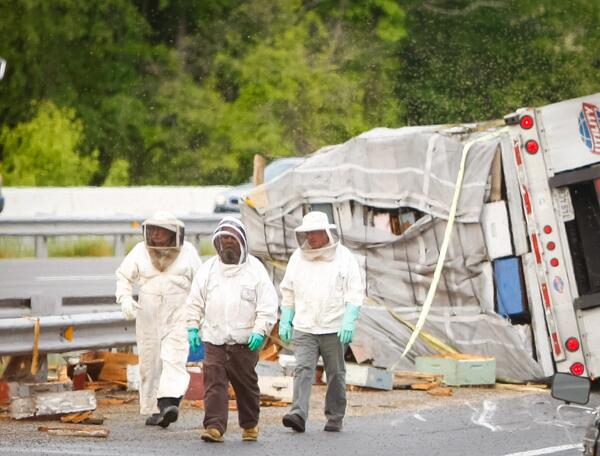 State police closed down the interstate, but not before the driver and two passengers were stung again and again.
The three men suffered 50 to 100 bee stings each and were hospitalized. The driver also suffered a minor arm injury.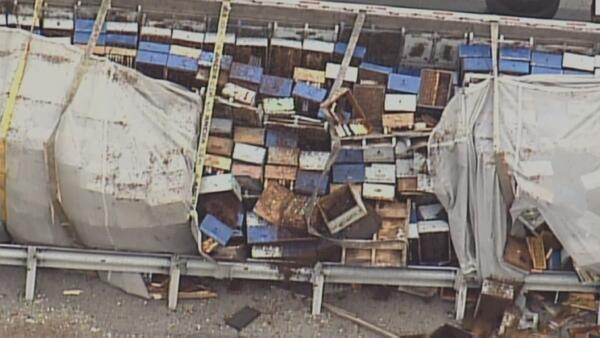 Police had to call in beekeepers to help them deal with the massive swarm.
Somewhat incredibly, police had a plan in place for just such a scenario. The "bee swarm removal procedure" included a list of experts to call, who later showed up to help. Those experts recommended spraying the bees down instead of wrangling them back up. The spraying continued into the evening.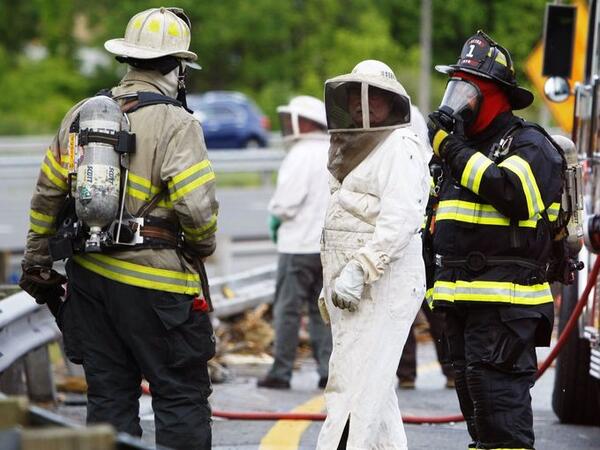 On a rather less terrifying note, the truck company is letting the beekeepers who helped with the cleanup keep the bees.