Is this Sean Spicer quote, posted after he said Hitler did not use chemical weapons, real or fake?

@HolzmanTweed / Twitter / Via Twitter: @HolzmanTweed

Spicer apologized for his comments after the press conference, but that didn't stop fake news sites from milking them.

Via BuzzFeed

Is this image real or fake?

Twitter / @BraddJaffy

That's the banner MSNBC went with during Spicer's disastrous press conference.

Via Twitter / @BraddJaffy

Emergency crews were called after man was stung by a scorpion on United Airlines flight.

Getty Images

As Global News reports, a scorpion fell out of the overhead compartment and stung a passenger. This comes after United Airlines sparked outrage for forcibly removing a passenger from a plane.

Via Global News Screenshot

Is this app update real or fake?

Twitter / @NickNicotera

The original post was meant as a joke, but many people fell for it. The real update just squashed some bugs.

Via BuzzFeed

The "Irish mob midgets" who went on a crime spree are just a figment of fake news imagination.

Via BuzzFeed

President Trump convinced Toyota to open a plant in Kentucky after a White House discussion with CEOs.

Getty Images

The plans to open the Kentucky plant predate Trump's presidency, AP reports.

Via BuzzFeed

Ben Carson got stuck in an elevator while getting a tour in Miami.

Getty Images

He got stuck with five other people and fire crews had to pry the doors open , AP reports.

Via Getty Images
Take This Quiz And We'll Tell You How Good You Are At Spotting Fake News
You're had a ruff day for fake news.
Don't worry, it will get better. Get many pats from your loved ones, read up on the news, and try again next week.
You're a fake news pawtective!
You don't always get to the bottom of the story, but you sure know how to dig. Keep your ears perked and stay skeptical.
You're a fake news fighting pupperhero!
Congratulations, you're unstopupble. Nothing can beat your bs-detecting instincts. But keep your nose to the ground, fake news is always around.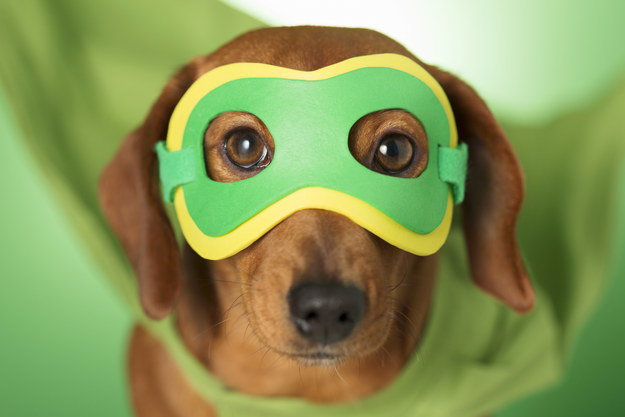 Correction: A previous version of this quiz said, "Emergency crews were called after man was stung by a scorpion on Union Airlines flight." The man was stung on a United Airlines flight.