Eric Betzig, Stefan W. Hell, and William E. Moerner are this year's winners of the Nobel Prize in Chemistry, it has been announced.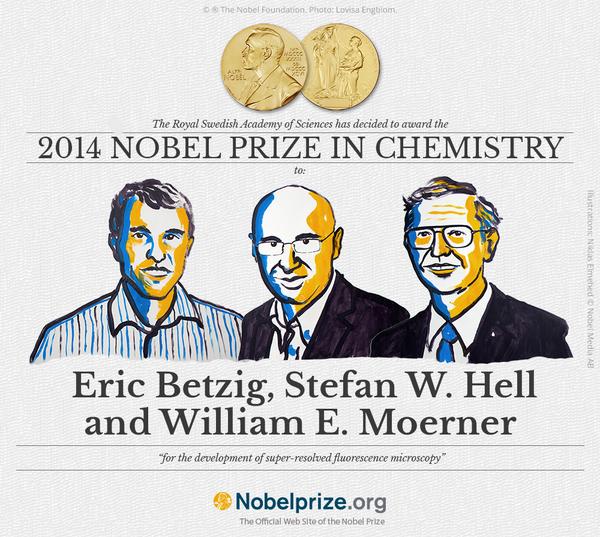 The trio were awarded the honor for the development of super-resolved fluorescence microscopy, which has improved the resolution and extended the limits of light microscopes, the BBC reported.
Prior to the laureates' work, optical microscopes had been held back by the assumption that we would never be able to obtain a better resolution than half the wavelength of light. By using fluorescent molecules, the three were able to circumvent this limitation, allowing scientists to see things at such a high resolution that the activity of individual molecules inside cells could be observed.
A statement from the Nobel committee said: "Their groundbreaking work has brought optical microscopy into the nanodimension."
Their developments have allowed scientists to study how molecules create synapses between nerve cells in the brain, meaning proteins involved in diseases such as Parkinson's and Alzheimer's can be tracked as they aggregate. Their work also means individual proteins in fertilized eggs can be followed as they divide into embryos.
Betzig works for the Howard Hughes Medical Institute, Moerner works for Stanford, and Hell works for the German Cancer Research Center and the Max Planck Institute for Biophysical Chemistry.