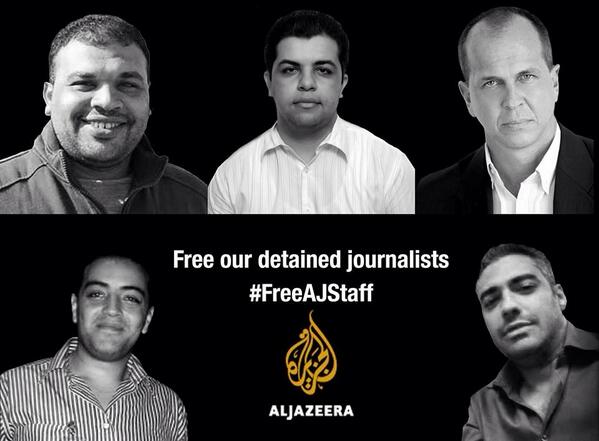 WASHINGTON — The Obama administration has told the Egyptian government to release four Al Jazeera reporters detained in December on charges that they held "illegal interviews" with members of the Muslim Brotherhood.
At the regular press briefing Tuesday, White House Press Secretary Jay Carney condemned the arrests, which have drawn outrage from reporters across the globe.
Carney said the move by Egyptian officials is a "deep concern to the administration."
"We have expressed these concerns directly to the government of Egypt," Carney said. "And we have strongly urged the government to drop these charges and release those journalists and academics who have been detained."
But the top administration spokesperson didn't respond directly when asked if the arrests of reporters in Egypt could have any impact on the billions of dollars in aid the United States sends Egypt every year.
"I think that we are expressing very directly the fact that we're deeply concerned that this contravenes the very constitution that provides the freedoms that we hold dear and we believe the Egyptian people hold dear," Carney said. "And we're making that clear to the Egyptian government."
Evan McMorris-Santoro is the White House correspondent for BuzzFeed News.
Contact Evan McMorris-Santoro at evan@buzzfeed.com.
Got a confidential tip? Submit it here.