UN High Commission for Refugees representative Andrew Harper tweeted this powerful image of a 4-year-old Syrian refugee boy who was separated from his family while they fled their country.
Fortunately, the child — whose name is Marwan — was reunited with his parents after crossing over into Jordan.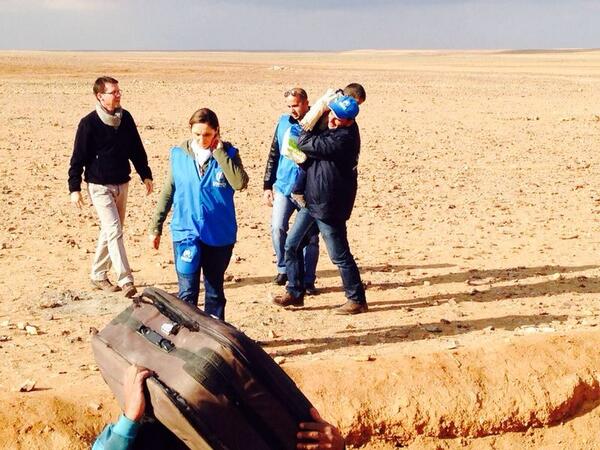 Update - Monday, Feb. 17, 2014 6:20 p.m. ET: Guardian journalist Shiv Malik confirmed the child was just a few steps away from his parents when the photo was taken.
Ellie Hall is a reporter for BuzzFeed News and is based in Washington, DC. Her secure PGP fingerprint is 6055 A264 DADD AADC 347E 5986 547C C11C DD7D 176A.
Contact Ellie Hall at ellie.hall@buzzfeed.com.
Got a confidential tip? Submit it here.