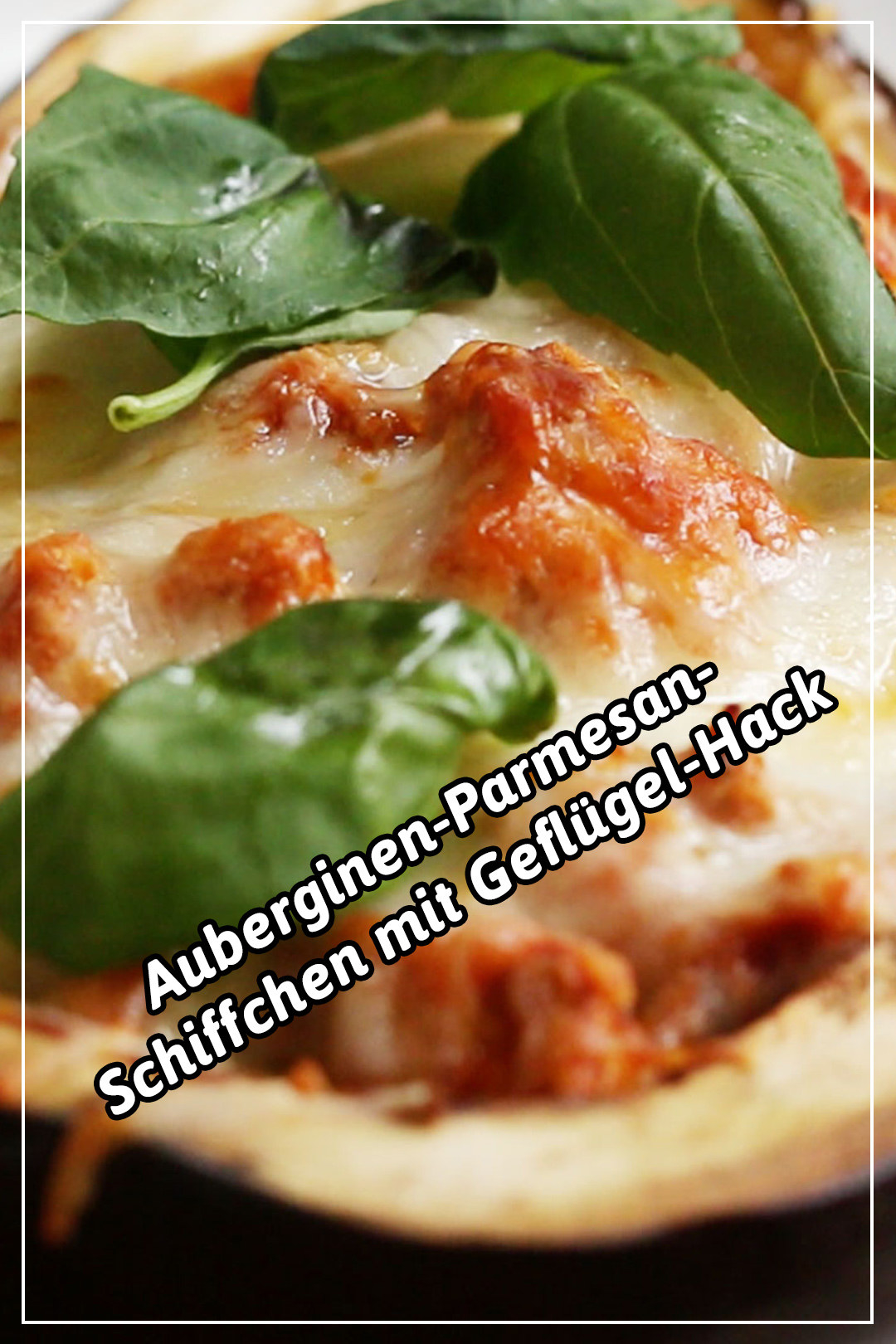 Zutaten:
für 4 Portionen
2 mittelgroße Auberginen
2 Esslöffel Olivenöl
Salz zum Abschmecken
Pfeffer zum Abschmecken
½ Pfund Putenhackfleisch (225 g)
1 Zwiebel, gewürfelt
2 Tassen Marinarasauce (520 g)
2 Knoblauchzehen, fein gehackt
1 Tasse kleingehackter fettarmer Mozzarella (100 g)
½ Tasse geriebener Parmesan (55 g)
Frisches Basilikum, zum Garnieren
Zubereitung:
1. Ofen auf 400° F (200° C) vorheizen.
2. Aubergine aushöhlen und etwa ½ Zoll (1 cm) Rand stehen lassen.
3. Den Rest der Aubergine hacken und zurücklegen.
4. Die ausgehöhlten Auberginen mit Olivenöl einreiben und mit Salz und Pfeffer bestreuen.
5. 10-15 Minuten backen.
6. Olivenöl bei mittlerer Hitze in einer mittelgroßen Bratpfanne erwärmen.
7. Zwiebeln und Knoblauch in die Pfanne geben. Garen, bis sie durchsichtig werden. Putenhackfleisch hinzugeben und mit Knoblauchpulver, Salz und Pfeffer würzen. Das Fleisch braun anbraten.
8. Die übrigen Auberginenstücke zu dem Putenhackfleisch und den Zwiebeln geben. 5-8 Minuten garen oder bis sie zart sind.
9. Marinarasauce hinzugeben und weitere 3-5 Minuten kochen lassen.
10. Fleischsauce in die Auberginen schöpfen und mit Mozzarella und Parmesan bestreuen.
11. 10-15 Minuten backen oder bis der Käse geschmolzen ist.
12. Mit Basilikum bestreuen und servieren.
13. Guten Appetit!
Du willst mehr Rezepte? Das Tasty-Kochbuch gibt es jetzt auch auf Deutsch. Hol es dir hier!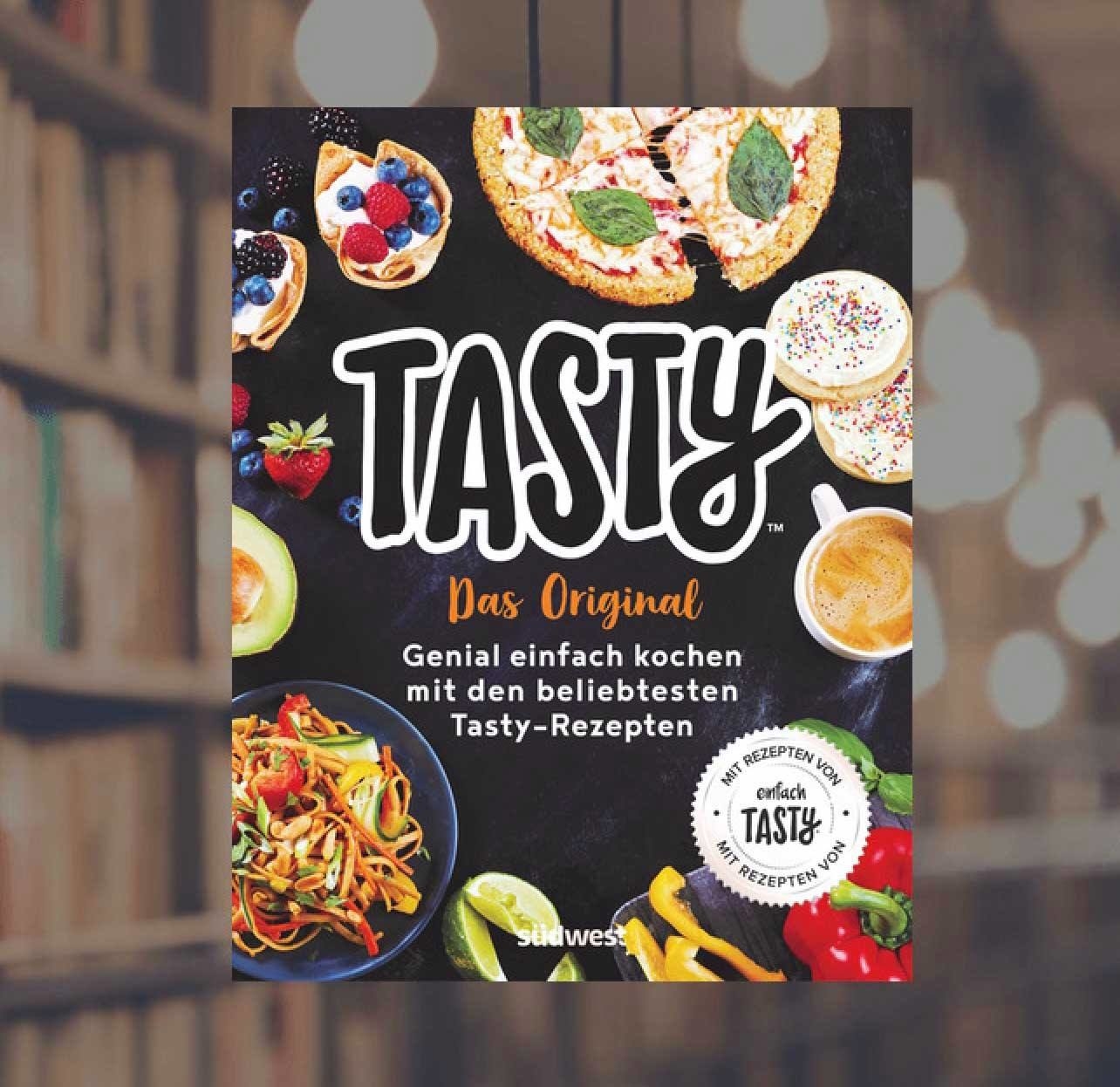 Dieser Artikel erschien zuerst auf Englisch.
Looks like there are no comments yet.
Be the first to comment!